National Brother's Day 2023 – History, Celebration & Activities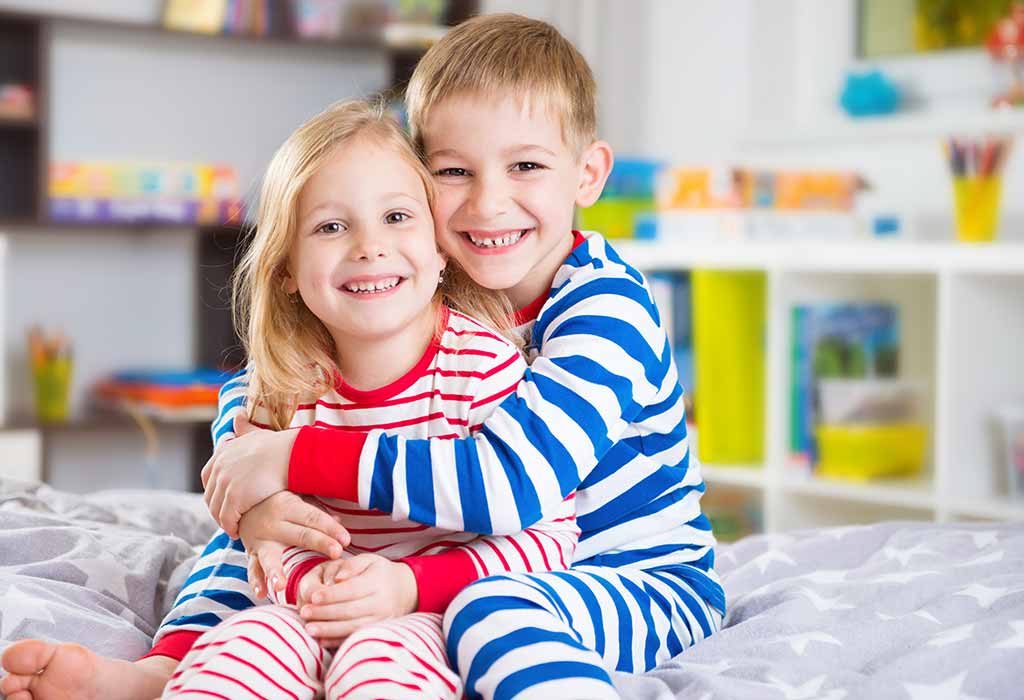 Having a brother means having a partner in crime, and having a person who will fight with you, irritate you, but also protect you from the world. To celebrate and honour the brothers in one's life, there's a special day in the US. National Brother's Day is celebrated in the US on 24th May every year to honour brothers. But this day does not celebrate just the biological brothers, but also friends who are like brothers, cousins, brothers-in-law, and more. If you wish to have more insight about this day, its history, significance, and how it is celebrated, read this article.
When and Where Is National Brother's Day Celebrated?
National Brother's Day is celebrated on May 24 every year in the United States. National Brother's Day is celebrated to let one's brother(s) know how much they are loved and valued.
National Brother's Day was initially celebrated in the United States only, however, today, many nations across the world celebrate this day. European nations such as France and Germany, and Asian countries like India, China, and Russia also observe Brother's Day.
History of National Brother's Day
National Brother's Day is celebrated on May 24 every year, but there are not enough facts or details available regarding how this day came into existence. It is said that this day was first observed by Daniel Rhodes from Alabama. He started the celebrations for Brother's Day on May 24 in the year 2005. These celebrations soon gained popularity, and since then, every year, May 24 is celebrated as Brother's Day in the United States. Slowly, it gained popularity in other parts of the world too. There are also some regions in the United States where this day is declared as an unofficial holiday.
Significance of National Brother's Day
Sometimes your brother can pester you, embarrass you and even make your life difficult, but deep down, you know that your relationship with your brother is something that you hold dearly to your heart. While you don't need a day to tell your brother how much you love him and feel blessed to have him in your life, expressing your heart out on National Brother's Day is bound to make him feel special.
When you have a brother, you can be assured that you have somebody who will always have your back. No matter what twists or turns your life takes, a brother is someone who will always be by your side. And no matter how crazily you fight with each other but when it comes to protecting you or caring for you, no one cares or protects you, better than your brother. Your brother also understands you like no one else. Sometimes just a look, grin, or smile may explain a lot more to you than actual words.
These are some reasons why we should celebrate and honour our brothers, and National Brother's Day is just the perfect day to celebrate this day.
How Is National Brother's Day Celebrated?
There are many ways in which you can celebrate National Brother's Day, and through these special ways, you can make this day count for your brother. For starters, you can send your brother a surprise gift hamper of his favourite stuff. Just imagine the amount of joy it would bring to your brother when he is going through his regular day, and suddenly he receives a surprise gift!
Another way to make National Brother's Day special for your brother is to plan a shopping or movie date together, where you both can be together and spend some quality time.
You can go a step further and host a surprise party for your brother and call his friends and their brothers too. This will be a great way of celebrating the pious bond of brotherhood.
National Brother's Day Activities
Here are some activities that you can plan for National Brother's Day to make your brother feel special.
1. Plan a road trip.
You can plan a road trip with your brother to your brother's favourite holiday destination or to a new place which he would like to visit. Your brother will thank you for your thoughtfulness. Now if your kids are celebrating Brother's Day and are too small to drive, you can take them on a road trip.
2. Spend time together doing the things you both enjoy!
Whether grabbing a coffee or dinner at your favourite restaurant, you are sure to find something that you both enjoy doing! You could even sit on your couch and watch your favourite show with your brother. Your kids can play a game they both love on this day.
3. Give him a handmade card.
Now, this is something your kids can do for each other. You can ask your children to make a handmade card for each other. If you have a girl and boy, you can ask your little girl to make a card for her brother on National Brother's Day. Even you can send a card to your brother.
4. Buy him something special.
Whether it is a watch or tickets for a game, buying him something on brother's day is a great way of sharing that you value this day and the bond that you share with your brother.
5. Host a family dinner.
You can also host a family dinner with your parents and extended family. You can make it into a Brother's Day special by planning some fun games such as sibling trivia, in which you can ask questions about each other's childhood, teenage years, etc. Your little ones can't organise a dinner party, but you can. So make it special for your kids!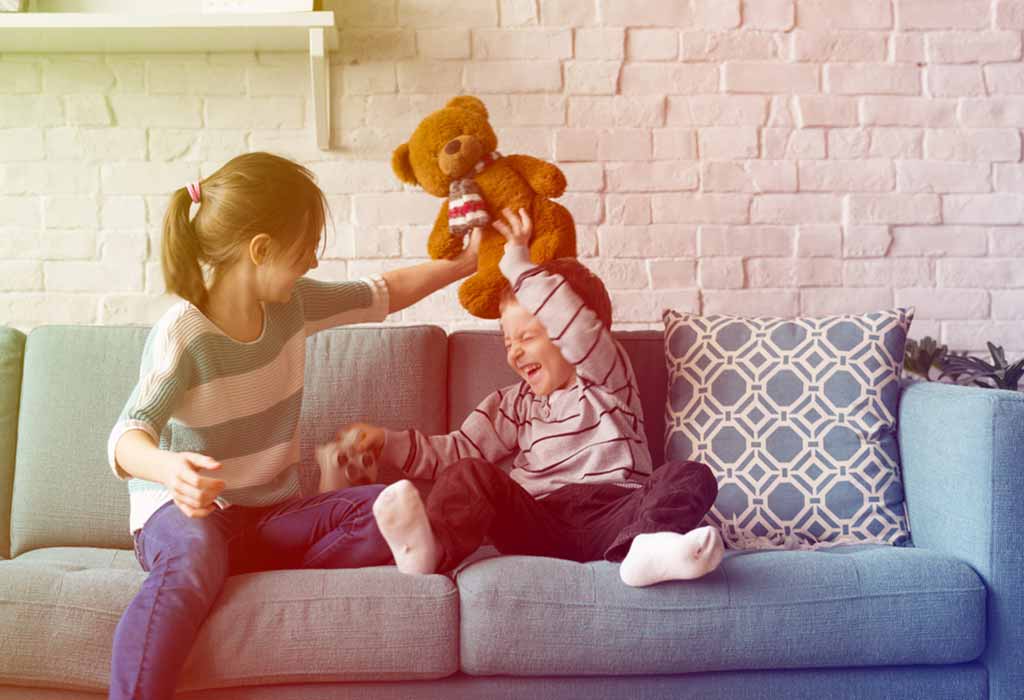 Statistics of National Brother's Day
Here are some fun and exciting statistics that are worth knowing:
According to a survey in which approximately 390 families participated, it was established that younger siblings were more aggressive and rebellious in comparison to older siblings.
It has been observed that siblings spend approximately 33 per cent of their free time together by the time they reach the age of 11 years.
The chances of siblings getting into a fight with each other between the age bracket 3 to 7 years of age are three and half times in an hour.
Eight years is the average age when most siblings start getting bullied by their siblings.
Most Famous Brother Bonds in History – Facts for Kids
Here are some most famous brotherly bonds in history:
The Wright Brothers: Popularly known as the Wright brothers from Ohio, Wilbur Wright and Orville Wright made their mark in aeronautical history by inventing the first-ever controlled and powdered flight that lasted 12 seconds and gave them great success and popularity.
The Bee Gees: By selling approximately 120 million records worldwide, Barry, Robin, and Maurice were a trio that emerged as a famous pop group in the late 1800s. In the year 1997, the band was also inducted into the Rock & Roll Hall of Fame.
The Kennedy Brothers: John, Robert, and Ted Kennedy were the brothers who set their mark on US politics. This happened when John F. Kennedy was elected the president of the US in the year 1961, the younger brother Robert Kennedy became the attorney general, and the youngest brother Ted Kennedy was elected in the Senate from Massachusetts in the later part of 1961.
Henry and William James: One of America's famous and proclaimed novelists, Henry James rose to fame with some of his remarkable works that included "The Portrait of a Lady," "The Turn of the Screw," amongst many others, in the late 1800s and early 1900s. Whereas his older brother William James was a famous psychologist and philosopher. He was also considered the father of American psychology by many.
National Brother's Day Quotes, Wishes, and Messages
If you are looking for some heartwarming quotes, wishes, and messages for brother's day, here are some that you can share with your brother:
Brother's Day Quotes
Here are some Brother's Day quotes that you can share with your brother.
The beauty of genuine brotherhood and peace is more precious than diamonds or silver or gold.- Martin Luther King Jr
Sometimes being a brother is even better than being a superhero. – Marc Brown
There's no other love like the love for a brother. There's no other love like the love from a brother. – Astrid Alauda
There is no success you can celebrate more than the success of a brother. – Diego Luna
Once a brother, always a brother, no matter the distance, no matter the difference and no matter the issue. – Byron Pulsifer
Our brothers and sisters are there with us from the dawn of our personal stories to the inevitable dusk. – Susan Scarf Merrell
Brothers and sisters are as close as hands and feet. – Vietnamese Proverb
Brothers don't necessarily have to say anything to each other – they can sit in a room and be together and just be completely comfortable with each other. – Leonardo DiCaprio
Brother's Day Wishes and Messages
Here are some beautiful wishes and messages to wish a happy brother's day to your brother!
Brothers are what best friends can never be.
To me, you are my guardian angel, who always protects me from my sadness and sorrows.
A brother is a gem who shines all through your life!
I have not seen any superheroes, but I see you every day doing awesome work.
You are the friend I've got by birth, and I am so grateful to have you in my life.
You are the only person who would always have my back but make fun of me too at the same time.
Brothers are like streetlights along the road. They don't make distance any shorter, but they light up the path and make the walk worthwhile.
We hope you have some valuable insight on this special day, and you may also have taken few tips on how to make this special for your brother on this brother's day! Happy Brother's Day!
Also Read:
Books for Becoming a Big Brother
Birthday Wishes & Quotes for Brother