70 Best Halloween Pun Ideas for a Good Howling Time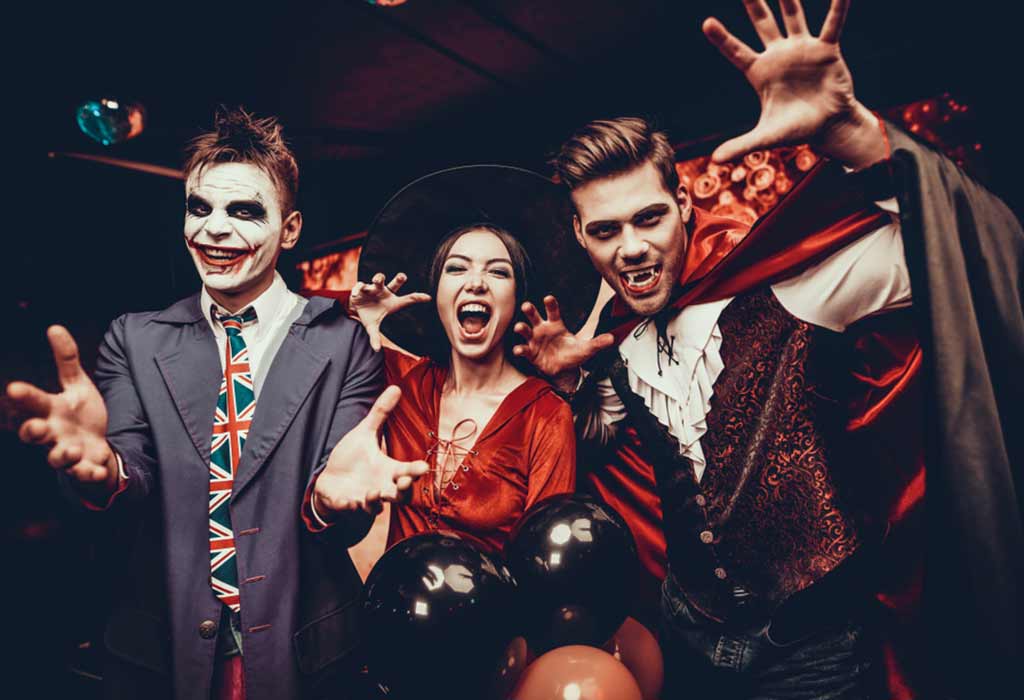 In this Article
Halloween is a fun time of the year for both kids and adults. All love Halloween as they get to dress up in scary costumes, decorate their homes with pumpkin lanterns and other spooky things, and eat lots and lots of candies. From carving pumpkins to wearing scary costumes, everyone wants to spook and scare everyone.
Having fun and being silly is the rule of this day. Everywhere people can be seen dressed up as witches, ghouls, monsters, or vampires. The homes are illuminated with pumpkin lanterns and see kids lining up for tricks or treats. Between all these spooks and scares, pumpkin carvings, and marathon candy-eating, Halloween is also the season of knee-slapping Halloween puns, one-liners that make everyone Hallow-scream.
Hilarious Top 70 List of Halloween Puns and Phrases
When Halloween approaches, kooky spooky wordplay becomes as trendy as skeleton props and fake tombstones. Everyone dressed up ghouls and gals love making puns on Halloween to make their friends howl with laughter. Halloween puns jokes are based on many things such as witches, vampires, pumpkin, candy, or just anything associated with this spooky holiday. To make Halloween costume puns easy many people dress up as "cereal killers" or "taco belle" puns to spook others. Even when posting Halloween pictures, using Halloween puns captions is commonplace for some eek-tastic fun. Halloween birthday puns are also popular, with many people hosting Halloween-themed birthday parties.
However, it can be tricky to come up with a witty Halloween pun. Whether it's your Halloween costume or your Instagram Halloween picture caption, a hilarious one-liner can add the cheesy Halloween factor to it. You need to post your stunning Halloween costume picture with one of the Halloween devil puns or witchy puns to spice up your Instagram feed. So here we have lined up some of the best groan-worthy Halloween puns for you. Use any of these screams of the crop puns to dazzle your friends.
Halloween Monster Puns
Finding a monster costume is easy but finding that ghoulish caption to go with your Halloween monster picture is a ghostly task. Here are some of the scaringly-good Halloween monster puns to creep your friends.
"Ghouls just want to have fun!"
"If you've got it, haunt it."
"On Halloween, the monsters eat the Human beans."
"Why don't ghouls eat lentils? They prefer human beans."
"What's a ghost's favorite dessert? I scream."
"What is a goblin's favorite cheese? Monster-Ella."
"Eat, drink, and be scary."
"Creep it real."
"Me & my ghoulfriends."
"Oh my gourd, I love fall."
Witch Halloween Puns
You look scream-worthy in your Halloween witch costume. Your pointy hat, broom ready to fly, and dark make-up are all perfect. So, here are some of the best witch Halloween puns to make you witch-perfect.
"Witch, please."
"Basic witch."
"If the broom fits, fly it."
"Resting witch face."
"Witchful thinking."
"What's up, my witches?"
"You say witch like it's a bad thing."
"Bow down, witches."
Halloween Candy Puns
Halloween is incomplete without candy. However, coming up with a Halloween candy pun is no kid's play. Here are some of the rocking Halloween candy puns for you to use.
"I'm not playing Twix when I say I love this holiday."
"Twix or treat!"
"Halloween makes me so (candy) corny."
"Don't go goblin up all my candy."
"Hope your Halloween is full of Snickers and (Almond) Joy!"
"Starbursting to eat all this candy."
"Your costume is so realistic that it's un-candy!"
"All my Hershey's Kisses are for you."
Skeleton Halloween Puns
You have crackled your knuckles and bones but still can't think of a boo-worthy skeleton Halloween pun. Don't skull-king. We have here some of the most "humerus" skeleton Halloween puns for you.
"Lazybones."
"Bone to be wild."
"Laughing'til I'm coffin."
"Some people have no guts."
"Bugs and hisses."
"Do you play the trom-bone?"
"Dying to have fun."
"Bone Appetit!"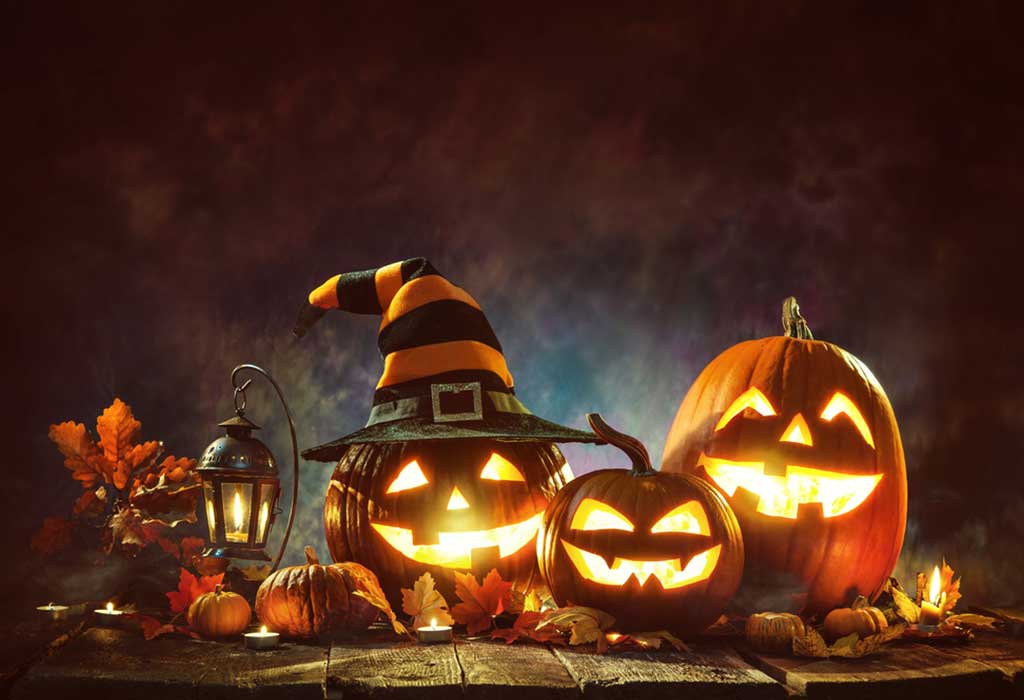 Ghost Halloween Puns
Ghost Halloween puns are sure to make your Halloween picture more eek-tastic. But, you are boo-ed out of ideas. Don't lose your spirit. We have here the most boo-tiful ghost Halloween puns for you.
"The ghostess with the mostest."
"Ghouls just want to have fun."
"I'm here for the boos."
"Shake your boo-ty!"
"If you've got it, haunt it."
"Squadghouls"
"Haunting my exes."
"Hey, boo-tiful."
"Where my ghouls at?"
"Boo Felicia."
"Wanna hang out with my ghoul friends."
"More boos, please."
"Demons are a ghoul's best friend."
"Hey boo, let's get sheet-faced."
"Romeo and Ghouliet."
"Boo-yah!"
"Fa-boo-lous!"
"Have an eek-tastic Halloween!"
"I go to the bars for boos."
"Ghosts are my favorite cheerleaders. I love their spirit!"
Vampire Halloween Puns
Thinking of a Vampire Halloween pun can make you bite your nails. To make sure you have a fang-tastic Halloween, here we have some of the best Vampire Halloween puns for you.
"Love at first bite."
"Fangs for the memories."
"I'm a pain in the neck."
"So long, sucker."
"It's in my blood."
"You make me batty."
"Have a fang-tastic Halloween."
"You're just my (blood) type."
Halloween Pumpkin Puns
What gourd is a Halloween with a good Halloween pumpkin pun? Before your hopes of a gourd-eous Halloween get squashed, we have here the best Halloween pumpkin puns for you.
"Let's give 'em pumpkin to talk about."
"You don't know jack-o'-lantern."
"Waaay ahead of the carve!"
"Lookin' gourd-geous!"
"Having a gourd of a time!"
"Keep calm and pumpkin on."
"Let's pumpkin spice things up."
"Life is gourd."
These spooky Halloween puns are sure to make your friends howl with laughter and make this Halloween your most eek-tastic holiday yet. Whether you're looking for creative ideas for your punny Halloween outfit, Halloween party decorations, or even your Halloween picture Instagram caption, use any of these hilarious puns to make your Halloween fa-boo-lous.
Also Read:
Best Halloween Quotes and Sayings
Celebrate Halloween With Family at Home
Tips to Safely Celebrate Halloween With Kids