Introducing Your 1 Year Old to Picture Books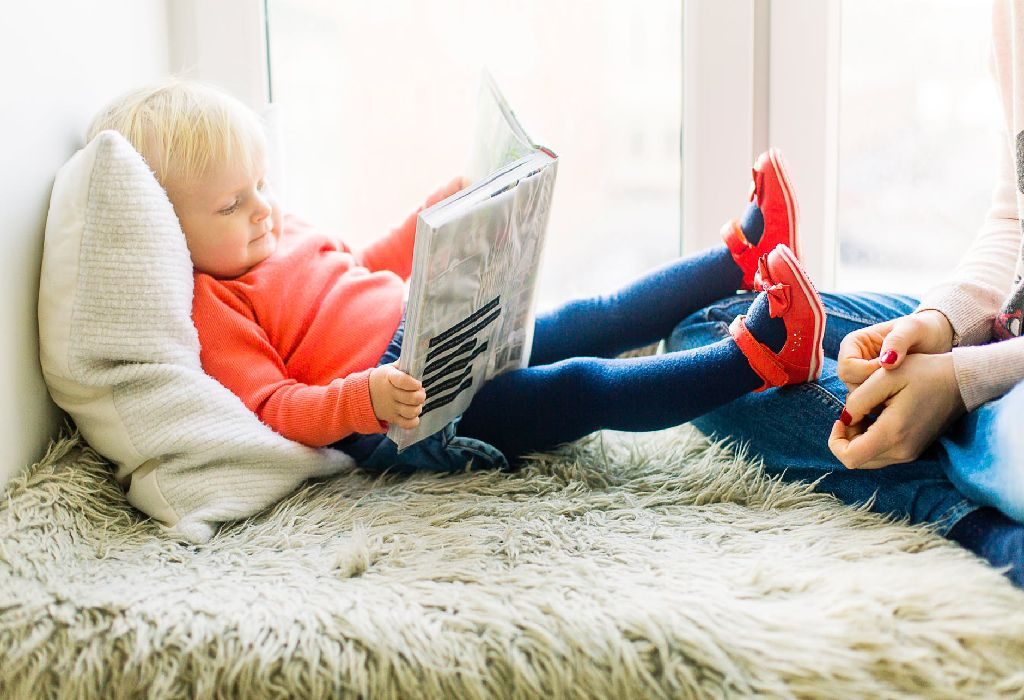 The benefits of reading are immeasurable, which is why you want to instill this habit in your child from an early age. However, before you start sharing books with 15-month-old toddlers, it's important that you keep a few things in mind.
As a parent, you want to instill good habits in your toddler, reading being one of them. In order to grab the attention of your munchkin, it's important that you pick up books with your child's interest in mind. Picture books and board books will definitely make for a great start.
Benefits of Reading Picture Books with a Toddler
Instilling the love of reading in the child at an early age
Giving your child a chance to interact with you
Enhancing his vocabulary by helping him learn new words
Different Books to Read With Toddlers
Books with Coloured Pictures

Studies have proved that toddlers prefer books that contain coloured pictures and real ones at that. They're able to connect to these pictures better as these seem quite similar to the objects that they see in real time. Abstract drawings and pictures in monochrome don't interest them much.

Books with Repetitive Words and Clauses

No matter how boring repetition seems to you, toddlers love it. So, picking story books that make use of word and phrase repetition is a win. Also reading such books will help your child remember and recall the repetitive words later.

Photo Albums

Well, it's not always necessary to read story books with pictures to your toddler. Showing them your family album and pointing out people and events is also a good way to communicate with him. Making you child spot his favourite family member will be easy too.

Simple Story Books

There are story books that contain huge pictures and just one or two lines to describe the picture. In case your child is not interested in the lines, you can just point out the pictures and talk to him about them later.
What Books to Avoid Reading With Toddlers
Just because your toddler understands what you tell him, doesn't mean he's equipped to understand long sentences and difficult words in story books. So, make sure that you avoid lengthy books. These will make him swear off books forever.
Ways of Sharing Books With 15-month-old Toddlers
Freedom of Choice

Ask your little one to pick a book of his choice. This is the best way to ensure his interest in the book when you read it to him.

Face-to-Face Reading

While reading the book, face your child instead of placing him on your lap. This will help you to gauge the parts that interest and don't interest your toddler the most.

Hold and Turn

Let the child hold the book and turn the pages. This will keep him involved in the act of reading.
You can always change the story to hold the attention of your little one. However, if your child loves repetition, make sure you stick to the original storyline. Also, be open to the questions your toddler puts to you.
?>