How to Celebrate Your Baby's First Diwali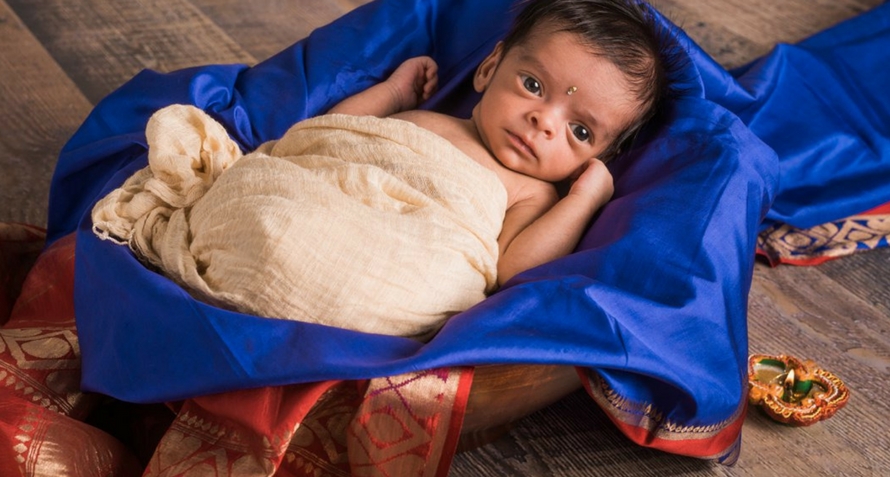 A baby's first Diwali is incredibly special, and parents wait all year to celebrate their baby's first Diwali with a lot of zest. It's the perfect time to create wonderful memories with your baby and introduce him to the festival of lights. As you prepare for this upcoming milestone in your baby's life, make sure you don't let anything untoward come in the way of the celebrations!
Here are some important things to remember while getting ready for your baby's special Diwali celebration.
1. Dress Your Baby up Comfortably
Like every other parent you have probably been dressing up your baby for every special occasion, but his first Diwali is bound to be an extra-special occasion, right? Babies look adorable in ethnic wear, and no one should miss out on the opportunity of dressing up their baby in a cute sherwani or a beautiful lehenga. But it's important to dress your baby in comfortable clothes so that he can enjoy the festival. Make sure the material of the outfits you choose is light and breathable to ensure that it doesn't irritate the baby's delicate skin or limit his mobility.
2. Shield Him From Loud Noises
Although bursting firecrackers is a big part of the celebration, remember, your baby's ears are super sensitive and can be prone to damage if adequate measures aren't taken. For one, opt for noiseless crackers that offer the same amount of fun, minus the loud noises. It would also be best to let your baby stay inside the house when your family members are bursting crackers outside. Another thing you can do is to try and find a 'safe room' in your home which would be a fair distance away from the area where the celebrations are being held; preferably one where you can shut the door and windows in case things get really loud.
The festivities and noise can wear your baby out and make him really cranky. Ensure that he sticks to his sleep schedule as much as possible, by fitting in naps throughout the day. You can also use a white noise machine to help your baby sleep soundly through the noise.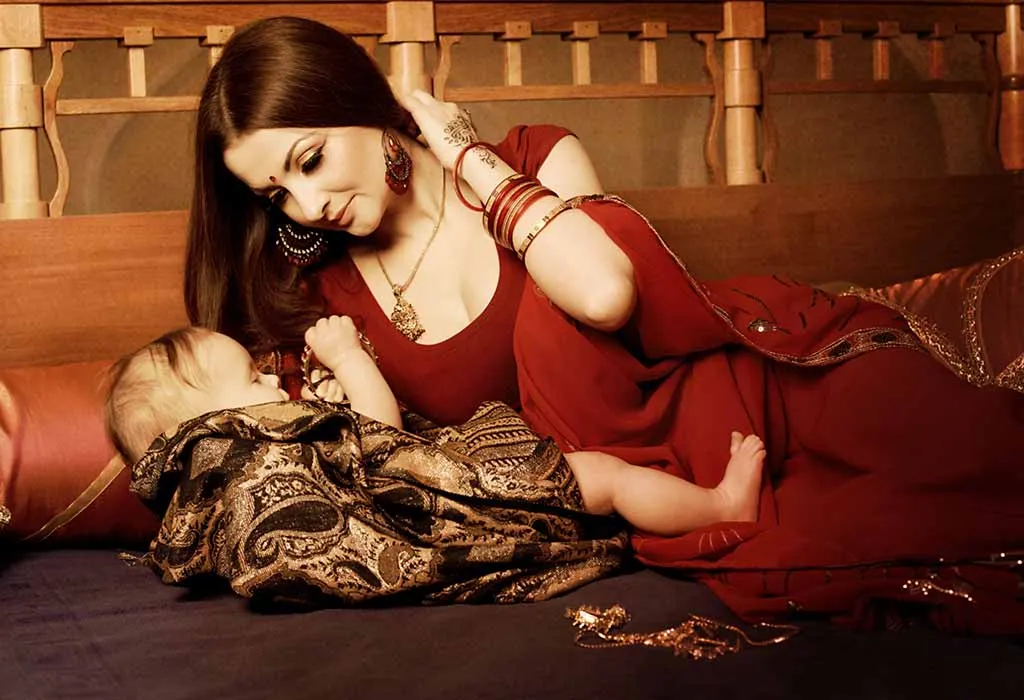 3. Limit Your Baby's Intake of Sweets
No Indian festival is complete without some indulgence in a variety of sweets. Your relatives and friends may try to feed some sweets to your baby, but if your little one hasn't been introduced to solids yet, it's best to keep sweets away from him altogether. If your baby has started eating solids, avoid giving him anything with honey or nuts. In case you decide to give him sweets, he should just nibble at a few bits as too much sugar can disturb his stomach.
4. Use Safe Party Decorations
Any Diwali celebration would be incomplete without decorations. Decorative diyas, colourful rangolis and lights will add colour to your celebrations. Make sure your baby stays away from lamps and electric lights by keeping them out of his reach. Inside the house, you should try to use safe decorations like paper lanterns, flowers, and lampshades made of twine or thread. These decorations not only look beautiful but are also safe for your baby to play with.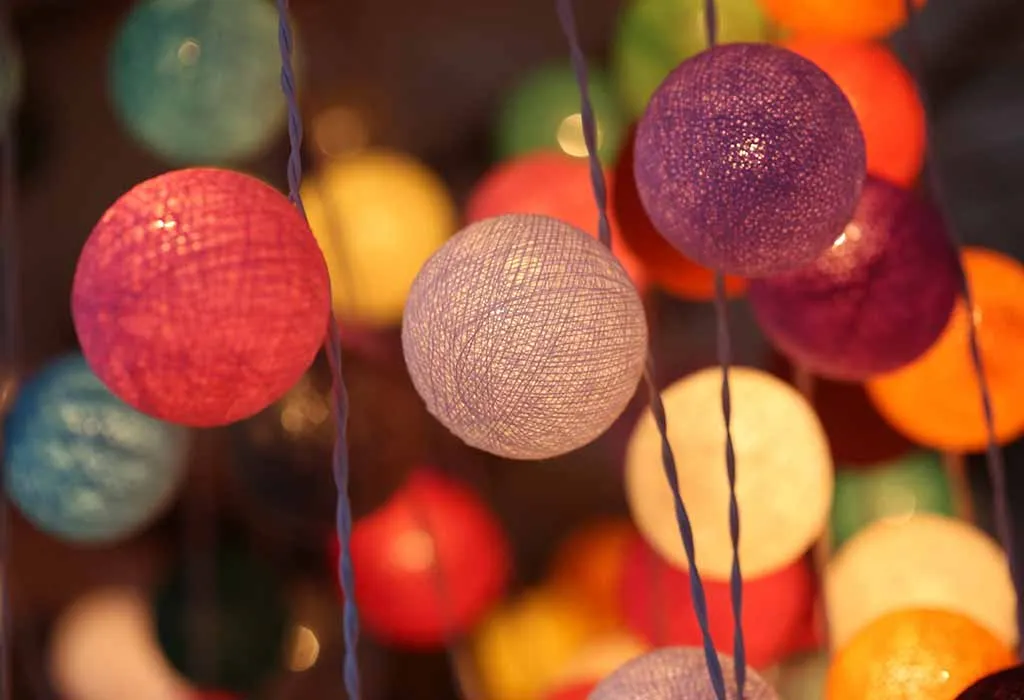 5. Watch Out for the Crackers!
If you've already bought firecrackers for your Diwali celebrations, keep them in a safe place away from your baby. Use child safety locks to ensure your baby doesn't get a hold of the firecrackers even if he does find the place you've kept them in.
6. Keep Your House Pollution-Free
The festival of lights is one of the most joyful times of the year; however, it also poses really harmful effects to health due to air pollution caused by bursting firecrackers. With the rise in air pollution levels during Diwali, your baby can experience suffocation and uneasiness. And we're not just talking about outdoor air – the quality of indoor air is also no better due to various reasons, like toxins and smoke from outside entering the house, dust and grime, pet hair, fumes from cleaning products, and so on. Worry not, you can protect the baby from these harmful pollutants by using an air purifier (natural or electric) inside your house that will help improve the indoor air quality.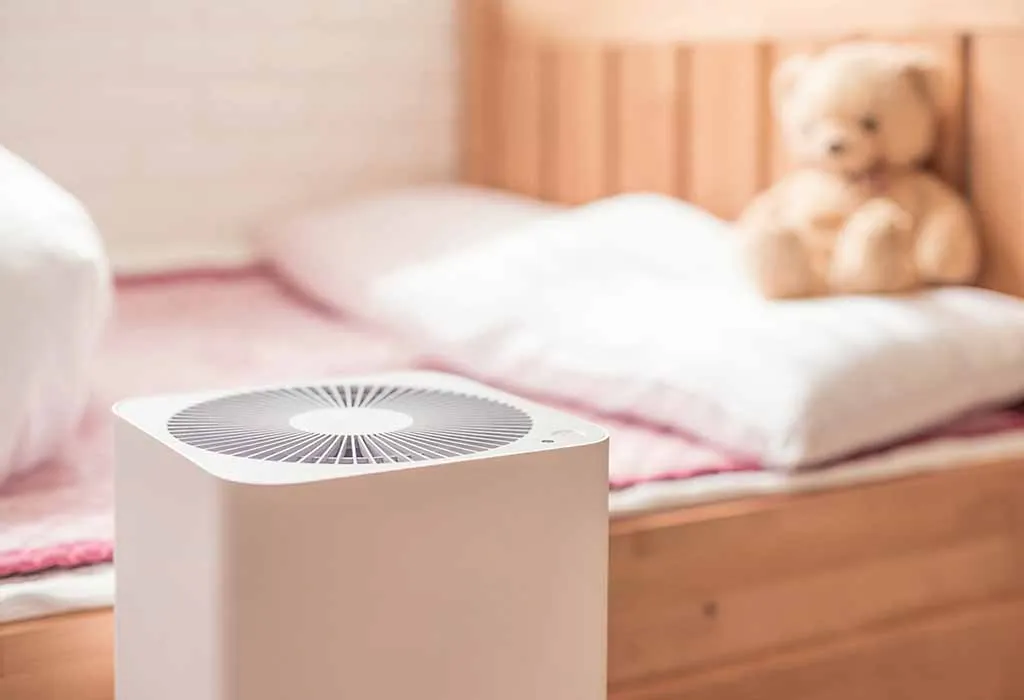 7. Don't Leave the Baby Unattended
With family and friends getting together, you might get overwhelmed with work during Diwali celebrations. Make sure you keep an eye on your baby all the time or leave him with family members who can take care of him even when you get busy.
8. Involve the Baby in the Celebrations
Your baby might be too young to understand what is happening around him, but you should involve him as much as you can. Make him a part of ceremonies like the Laxmi Pooja and engage him by showing him the lamps and lights around the house. You can also decorate the baby's room with brightly coloured paper lanterns, to add a festive touch.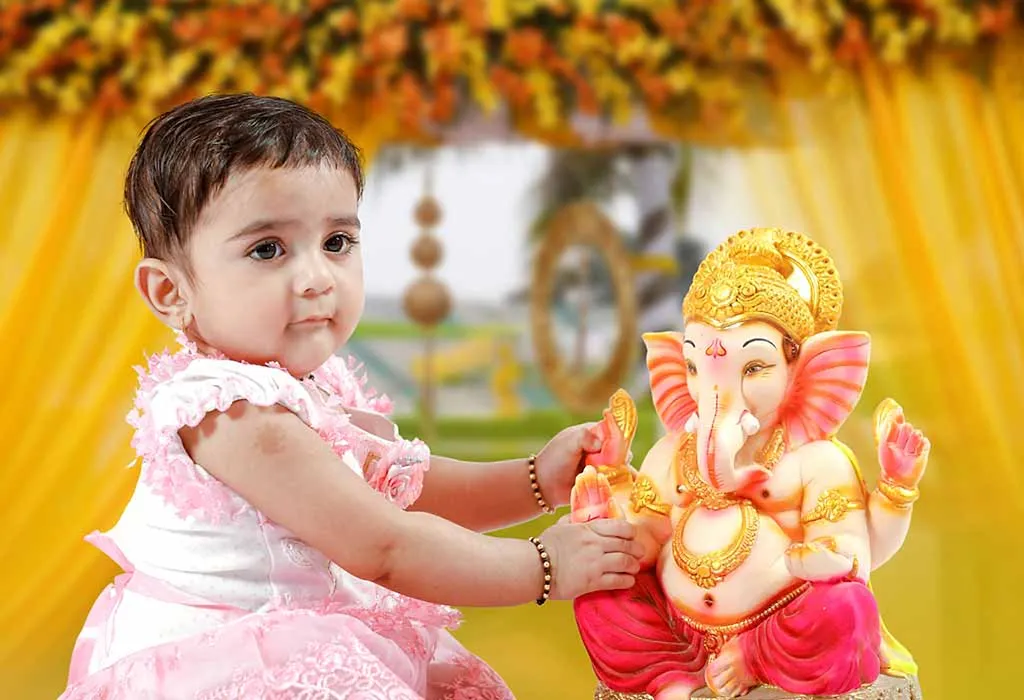 9. Capture the Memories
In the hustle and bustle of keeping up with the celebrations, you might get too busy to take photos and capture precious moments of your baby's first Diwali. Make sure you and your spouse find some time to take pictures with your little one and preserve these memories in beautiful photo frames.
Creating a happy and safe environment for your baby's first Diwali celebration will definitely be your number one priority, and these simple tips and tricks will help you achieve just that so that you can enjoy the festival without any stress. So, go ahead and start preparing for the festive season, and have a happy and prosperous Diwali with your little one.