How To Knit a Sweater For Your Baby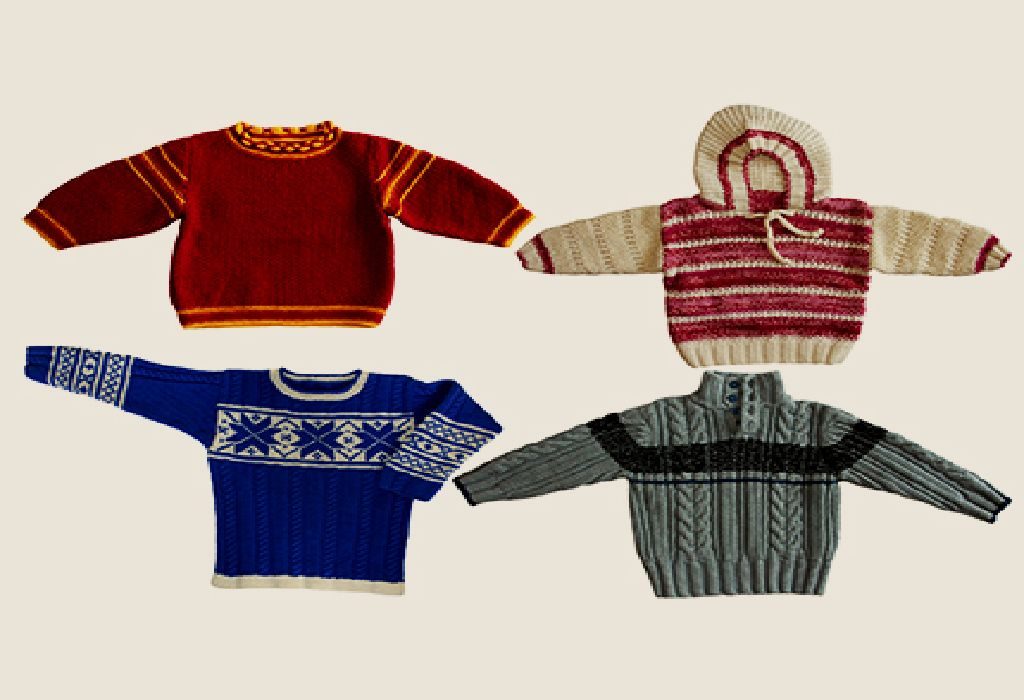 Looking for an opportunity to gift something unique to your baby? Winter is the perfect time. Shower him with your hand knitted woollens and enjoy the warmth of seeing your baby protected and comfortable in them.
Winter season gives you a chance to gift lovely handmade knits to your angel. The handmade knits not only look attractive but also provide excellent protection against the chill to your little one.
How to Knit a Sweater For Your Baby
Sweaters for babies can be knitted in vibrant colours. This will make your angel look brighter and cuter. You can choose from a broad range of baby knitting patterns such as cartoon characters, nature patterns like flower, butterfly, stars etc. You may choose from a wide variety of styles such as the cardigan, hoodie, pullover and vest.
Knitting a Baby Hat
A baby hat is a must for your child during the winters. A well fitted, soft and warm hat or a cap will keep your baby's head warm. The baby hats and caps may again be knitted in various patterns and styles. The caps and hats can be coordinated with baby's outfit making him look even cuter. Among the popular patterns are beanie, cupcake hat , hood, monkey cap a ribbon hat etc. Follow the steps listed below to knit a cap quickly:
Cast on the number of stitches required for baby's head on a circular needle.
Join the cast on stitches in a round and do not twist.
Keep knitting unto the desired length and then start decreasing the stitches every round.
Stop knitting and remove the needles when you have 4 stitches left.
Using a crochet, hook and pull the loose yarn through the remaining 4 stitches one at a time. This will tighten the top of your cap.
Hide the excess yarn by pulling it down through the top by a needle.

Knitting Baby Booties
Those little feet of your baby need a lot of protection during winters. Hand knitted booties is the solution. The booties take very little time to be knitted. You can make them in different colours. The step by step procedure for knitting boooties is as follows:
Choose a weight yarn.
As booties are knit flat, choose regular needles.
Gauge your yarn and determine the size of booties you want for your baby.
Knit the rows gradually decreasing the stitches so that it is not loose at the foot.
Knit the cuff and cast off knitting by binding loosely.
Your booties are ready. Try them on your angel and feel the happiness.
Knitting Baby Blanket
If you are new to knitting and wish to knit for a baby, then starting with a blanket is a good idea. Knitted baby blankets can be made using wool, acrylic yarn or blends. There are different types of blankets required by a baby such as receiving blanket, security blanket, swaddling blanket, crib blanket etc. This gives you a chance to choose and start with the one you like and require most. This soft covering ensures protection and a peaceful sleep.
Get started this winter and wrap your bundle of joy in your handmade creations. Your bundle of joy will look unique and wonderful in the stuff created and designed by you. Also gift your near and near dear little ones with your creativity and showcase your love. There in no better way of exhibiting your affection and concern than knitting for these little stars.