Easter 2023 – Beautiful Quotes, Wishes and Messages for Family and Friends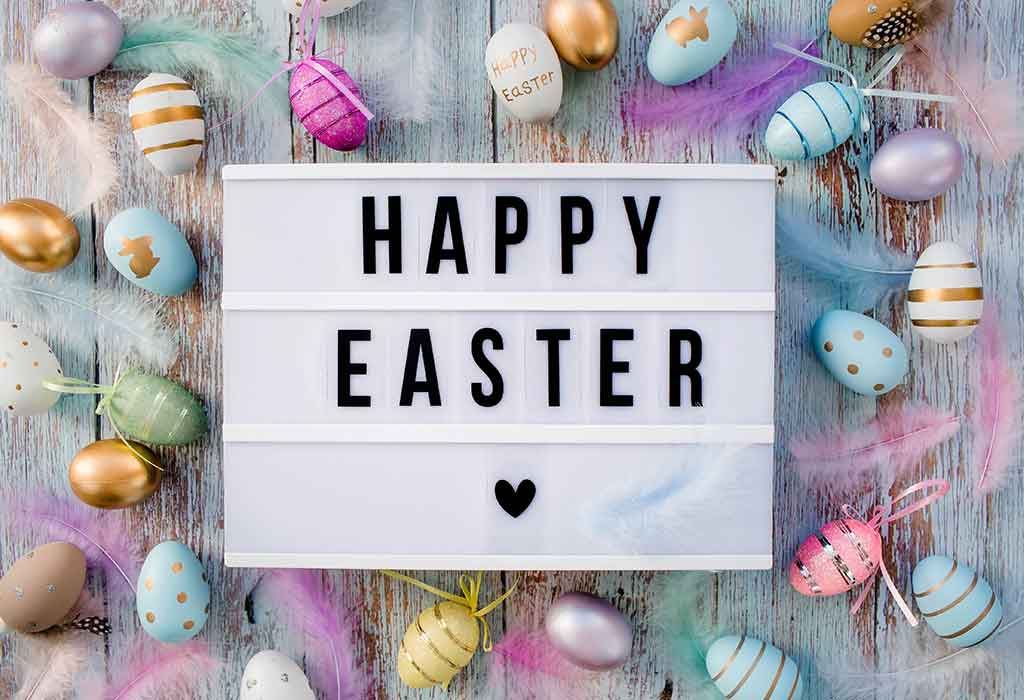 In this Article
Easter's true meaning is about much more than simply decorating Easter eggs and munching on some yummy chocolate bunnies. This is the time of the year when you would want to be reminded of what Easter is actually all about. So, take a look at these Easter blessings, quotes, and wishes that represent the spirit of everyone's springtime holiday!
These inspiring and uplifting messages about new life and fresh starts remind us to be joyful this time of year while helping us reflect on the seriousness of this Christian holiday.
Happy Easter Quotes and Sayings
To make this day more meaningful, you can include these profound Easter sayings and quotes in your gifts, emails, SMS messages, and cards.
"Easter tells us that life is to be interpreted not simply in terms of things but in terms of ideals." – Charles M. Crowe
"If Easter says anything to us today, it says this: You can put truth in a grave but it won't stay there." – Clarence W. Hall
"The very first Easter taught us this: that life never ends and love never dies." – Kate McGahan
"I believe in Christ like I believe in the sun – not because I can see it, but by it I can see everything else." – C.S. Lewis
"And God raised the Lord and will also raise us up by His power." – Corinthians 6:14
"We proclaim the resurrection of Christ when His light illuminates the dark moments of our existence." – Pope Francis
"Easter spells out beauty, the rare beauty of new life." – S.D. Gordon
"The great gift of Easter is hope." – Basil Hume
"There would be no Christmas if there was no Easter." – Gordon B. Hinckley
"Do not abandon yourselves to despair. We are the Easter people and hallelujah is our song." – Pope John Paul II
"Easter is meant to be a symbol of hope, renewal and new life." – Janine di Giovanni
"Easter is very important to me. It's a second chance." – Reba McEntire
"Our Lord has written the promise of resurrection, not in books alone, but in every leaf in springtime." – Martin Luther
"Dawn and resurrection are synonymous. The reappearance of the light is the same as the survival of the soul." – Victor Hugo
"Wait. Be patient. The storm will pass. Spring will come." – Robert H. Schuller
"The resurrection is at the core of our beliefs as Christians. Without it, our faith is meaningless." – Joseph B. Wirthlin
Easter Wishes and Messages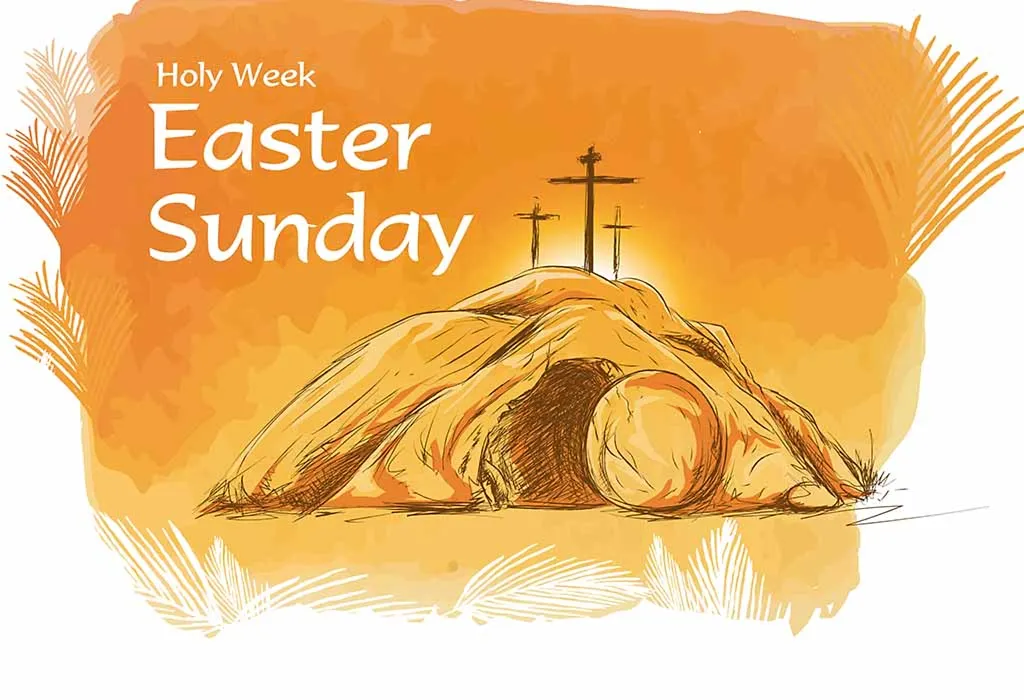 Here are some Easter messages and hopeful thoughts to share with all those who will join you in celebrating Easter Sunday and the arrival of spring!
Let us get together in gratitude for Christ's sacrifice and the joyous renewal it brings to all of God's children this Easter season.
I hope your Easter be filled with happiness, and you find all the hidden chocolate bunnies before the kids do! Have a very Happy Easter!
Happy Easter to you and your loved ones as we celebrate God our Father's greatest sacrifice through His beloved Son, Jesus Christ. Have a happy and blessed Easter!
May this Easter Sunday inspire you to find happiness, new hope, and prosperity, all received through God's holy grace.
All we have to do is follow Christ, for in Christ will all our problems be solved. Have a meaningful and blessed Easter!
Celebrate this Easter with peace and love. Have a blessed and lovely Easter!
Be thankful because Jesus Christ has given us another chance to be good people. His death has cleansed us from our sins.
Christ is risen. Alleluia! May the Easter miracle bring you renewed faith, hope, love, and joy.
Easter brings God's countless blessings and new love. Happy Easter to you with all my heart!
May the Easter bunny give you many presents, and may you enjoy this season of bonnet hats and Easter eggs. Have a Happy Easter!
Let this Easter be a happy one! Let's prepare ourselves to be worthy of the risen Lord Jesus Christ. Happy Easter!
Just as after darkness comes light, and after every night comes a new day, after a sorrowful death comes new life. Wish you a happy Easter!
Our Lord Jesus Christ, who was born in a manger, has been born again in your heart. We wish you and your family a Happy Easter!
May this Easter day bring immense happiness and joy to your life. May you live a long life, and may Easter day come into your life a thousand times. Happy Easter!
May the Lord's face shine upon you and your family this Easter. I wish you a Happy Easter!
May the return of Jesus Christ bring inner peace and satisfaction to your heart. I wish you a Happy Easter!
May the risen Lord bring you and your family abundant happiness. Have a blessed Easter!
May Easter's spirit help you find joy in little things and renew your faith in the Lord above. Happy Easter to you and your family!
I hope this year's Easter brings you new faith, new goals, and new hope! Have a wonderful Easter!
I pray that you and your family be blessed with the Lord's countless blessings. May your life be transformed magically into one that's beautiful and magical. Happy Easter!
May you feel love and joy during this holiday. Have a wonderful Easter!
On Easter Sunday, Jesus Christ promises to never leave our side and love us like this forever. Let us place all our belief in Him. Have a joyous Easter!
The Lord said, 'Ask, and you shall receive, knock, and the door will be opened to you.' Such is the love of the Lord. Have a hopeful and peaceful Easter!
Praise the Lord, for He loves us so much! Thank Jesus Christ for living among us. Be worthy of the life we all have been given. Celebrate Easter with joy!
Spread the love and warmth in your hearts to all those you meet. Celebrate for the Lord has risen from the dead. Happy Easter to you and your family!
The cross is the sign of sacrifice for love. This Easter season, let all of us make a promise to ourselves to face suffering readily for our brethrens' happiness. Happy Easter!
The Easter feeling does not end. It symbolises a new beginning of nature, Spring, and a brand new life of friendship. Happy Easter!
Take time to meditate and offer prayers to God. For it is through our silence that He hears our prayers the most. Happy Easter!
Easter spirit is all about hope, love, and joyful living. I wish you a very happy Easter!
Christ's resurrection gives my life new meaning and direction and the chance to start over no matter what my circumstances. We wish you all a Happy Easter!
Thinking of you this Easter and wishing that the wonders of springtime fill your heart with joy. Happy Easter!
May the risen Lord bring you loads of happiness and joy this Easter. Happy Easter to you and your family.
This Easter season, may your heart be filled with peace, love, and joy. May it stay with you forever while you spread the word of Christ wherever you may go. Have a pleasant Easter!

With the spirit of giving and the act of sharing, may the blessings from above pour on your heart. Have a blessed Easter.
This Easter, I wish you a peaceful heart and a peaceful mind. May all of your aspirations and hopes come true. Wish you and your family a Happy Easter!
We cannot ask for anything more from the man who gave us much more than what we could ever wish for. Let's thank and praise God for His gift of new life. Have a blessed Easter.
We hope your Easter celebration is filled with the joy the Lord offers in His resurrection.
There's no better time to think of those who mean the most to us than during this Easter season of love.
Wishing you an Easter that connects with your heart and lives in your thoughts as a strong reminder of just how special you are. Happy Easter to you and your family!
I wish you were here to celebrate this holy occasion with me. Have a blessed Easter!
You owe your life to God. Don't waste it. Live responsibly and inspire others to give glory to God. Happy Easter!
Without Easter, there would be no point of any other holiday. Have a wonderful Easter!
Wishing you a Happy Easter with new joys and new promises.
Warm and sincere wishes to you all on the glorious day of Easter. May Jesus Christ visit you and your family.
The risen Lord has entered our lives and blessed us with abundant love and joy. Let us all together sing our praises to our heavenly Father. Have a Blessed Easter.
Our dear Lord Jesus gave us the best gift anyone could ever give us, the gift of life. Have a Happy Easter.
Knowing someone special like you adds a little more joy to Easter.
Happy Easter! I sincerely hope you're surrounded by sunshine, flowers, chocolate, and family on this happy day.
It's the most hopeful time of the year, and I wish you every good thing at Easter and always.
Hoping your Easter is full of the most sweetest things in life!
Wishing you smiles, sunshine, and lots of sweet indulgences this Easter day.
Wishing you a season filled with love, peace, and beautiful weather. Happy Easter!
I'll give thanks to the Lord for friends like you on this special occasion. Happy Easter!
I hope the Easter Bunny brings you something extra delicious this year. Happy Easter!
I'm thankful for your friendship, for this holiday, and for the grace of Jesus Christ. Happy Easter!
Sending you many blessings during this time of hope, joy, and renewal.
Here's to an Easter spent remembering what the holiday is really about: peace, forgiveness, and the gift of Jesus.
Sending you happy hugs this Easter. May all of your hopes and wishes come true.
Wishing you an Easter that is light, bright, happy, and filled with the Lord's contentment.
Wishing you a Happy Easter that is equally bright and joyful as the Springtime air around you.
Easter teaches us the true meaning of faith and what it is to feel the Lord's blessing in our lives.
Easter is more than just Easter eggs and candy. It's also about peace, love, and family.
I hope this Easter holiday brings your family health, happiness, and lots of love.
May you experience the bright, joyful blessings God has to offer you during this Easter holiday.
Wishing you all a happy Easter. God bless you now and always.
May you experience a new beginning, love and happiness during this joyful Easter holiday.
Happy Easter! May this day be as special and beautiful as you.
With these short and sweet Easter quotes and messages, you can express what a thousand words may not. So, send your warmest Easter wishes to your family and friends this Easter, and share in their happiness as you celebrate the resurrection of Jesus Christ.
Also Read:
Is the Easter Bunny Real?
Creative Ways to Decorate Easter Eggs