How Does Extended School Year Help Kids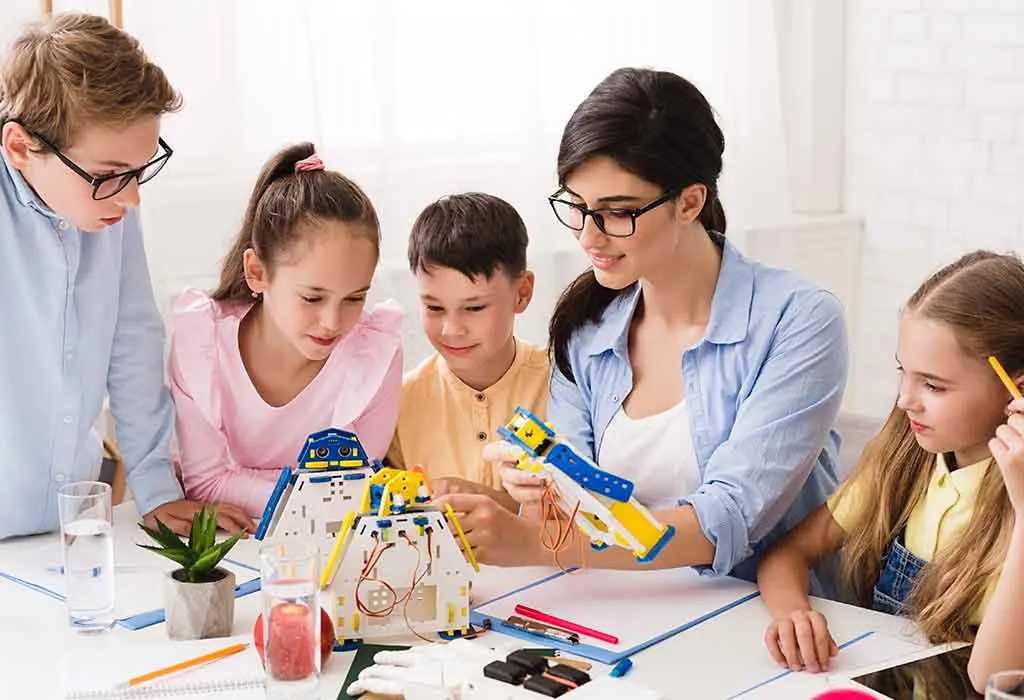 Parents are often worried about their kids' educational development, especially when breaks, such as the summer vacations, affect their learning. Thus, Extended School Year (ESY) programs are sought after as they are customised to each child's individual interests. They assist children in improving their abilities and maintaining progress against their goals. Depending on the child's requirement, the Individualised Education Programme (IEP) team determines how Extended School Year can help your child. Read on to know more about Extended School Year.
What Is Extended School Year?
Extended School Year (ESY) facilities are advanced training or similar programmes that are provided as part of your child's education. It is not the same as Summer School. If your child needs ESY services, you are not required to pay for him, as it comes under Free Appropriate Public Education (FAPE). These facilities are given when school is not in session, i.e. every day during the summer, so that the child continues learning without a break. At times, ESY facilities are also provided during extended holidays, such as the winter vacation.
Purpose of Extended School Year
(ESY)
The purpose of Extended School Year (ESY) programmes offered to students as part of an ESY curriculum is not based on acquiring new skills or "getting promoted" to grade level but rather on providing practice to maintain previously developed or mastered skills. In certain circumstances, ESYear is focused on continued education for students whose pace of improvement is inadequate and to allow them for successful progress during the normal school year. This programme is designed to assist a student with a disability. As described by the Individuals with Disabilities Education Act (IDEA), ESY special education helps special kids in maintaining learning, social/behavioural, and communication skills. Self-help, emotional support, physical mobility, communication, assistive technology, academics and vocational skills are some life skills ESYs help kids with.
Eligibility
A student may be qualified for Extended School Year (ESY) based on any of the following requirements:
The student shows progress which could be halted with a disruption in services.

A student may have shown significant regression and recoupment problems over the previous Individualised Education Programme (IEP) year, as well as proof of new talents, also known as "breakthrough" skills.

The child qualifies when his ability to make educational progress is influenced by his or her actions. For example, a school district cannot provide ESY services prohibiting all learning disabled students.

The severity of your child's condition affecting his or her capacity to learn.

Exceptions, such as absenteeism from school due to sickness during the school year.
How to Decide for ESY?
Individual decisions about ESY services must be made, taking into account the child's specific needs. In these cases, the extent of the student's condition, as well as other considerations, will be included in the ESY eligibility process. Other things to remember when deciding on ESY are as follows:
Nature or severity of the disability.
The progression report – If the progress is very slow, the student may need ESY services in order to continue to make progress.
Emerging skills/opportunities for breakthrough – This is for that student who can accomplish self-care skills, communicate, understand, read and write.
Interfering behaviours, such as a student's behaviour, shows his or her ability to progress in school.
Extraordinary circumstances, for example, a student who has missed significant time due to illness, surgery, or other personal circumstances; a student who is at risk of being placed in a more restrictive setting; a student who is transitioning from a restrictive setting to an inclusive setting, etc.
If your child qualifies, his Individualised Education Programme (IEP) team will discuss ESY services for him. The team's primary concerns are the loss of skills and the time needed to relearn the skills. Below are the questions that the team asks:
Would your child lose vital skills if you do not have ongoing guidance and instruction?
Will it take him a long time to recover those skills—longer than it does for a kid who does not have a learning difference?
If the child has a history of regressing and has been failing to relearn, his Individualised Education Programme (IEP) staff will consider the performance of the child. It can be difficult to make a decision when there is no data. However, the team will ask some questions to help determine how likely he is to regress.
Here are few examples:
Has your kid struggled to maintain skills through shorter breaks?
Is your kid considered to have a problem with?
Is your kid in need of ongoing reinforcement to maintain his abilities throughout the normal school year?
Is your child's conduct interfering with his or her schooling during the academic year? Will that be a challenge next year if there is no support during the vacations?
Is your child making consistent progress against his IEP goals? Will a service disruption jeopardise the progress?
Is your child now starting to develop a vital ability, such as reading?
What Services Are Provided During the Extended School Year?
The Individualised Education Programme (IEP) team will decide which programmes will be offered and how many of them will be provided over the extended school year. The team may continue to provide all of the services that the student received during the normal school year or provide only a subset of the services or one particular service. This choice is dependent on each student's needs.
FAQs
1. Where Will My Child Go For Extended School Year (ESY)?
The location of ESY is decided by the Individualised Education Programme (IEP) team. It may be offered in a variety of settings, such as a school or a workplace. It is always provided in the least restrictive setting (LRE) that is suitable for the student. This ensures that the student is put in a position where he can interact with other students who are not disabled. However, the school board, IU, or charter school are not allowed to gather nondisabled students simply to make the ESY climate less restrictive. If the IEP team decides that the student should access sufficient ESY services in a non-educational environment, ESY services can be given there.
2. Is ESY Free of Cost?
Yes, ESY programmes are given so that the student can access free and adequate public education. ESY school, including special education, occupational training, physical therapy or transportation, should be provided at no cost to the parent. If an LEA decides to offer school extended into summer services in a non-traditional environment, such as a neighbourhood recreation programme, the parent will be charged a fee for the "recreational portion" of the programme that is not needed for Free Appropriate Public Education (FAPE) provision. This is in addition to the fee charged to the parent of every child in the programme.
3. Can Parents Waive ESY Services?
Yes, parents have the option to waive ESY services. The school is responsible for proving that they made ESY available and that the parents refused. To suit their summer schedules, some parents chose to forego ESY programmes in favour of private services. Private facilities, on the other hand, would not be provided for by the school in place of ESY. In certain cases, ESY can finance (or partly fund) specialist summer camps for children with autism spectrum disorders or developmental disabilities.
Any child with special needs will not be able to maintain the skills they gained over the academic year until they get extra assistance during the summer. Students who qualify for ESY will be given an individualised programme to help them learn and retain skills over the break.
Also Read:
Importance of Individuals With Disabilities Education Act (IDEA)
Alternative School for Your Kid
Things To Know About RTE School Admission