Groundnut Chikki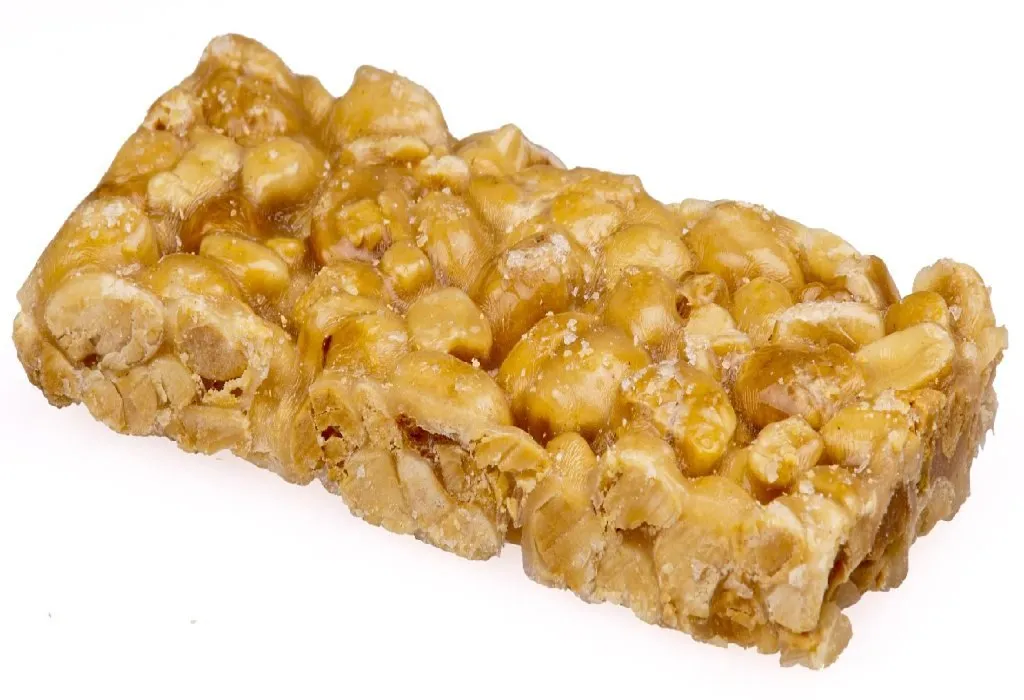 In this Article
Peanut brittle or Chikki is a Maharashtrian specialty dessert that can be made with very few ingredients; namely peanuts and Jaggery. What makes it more special is that it has a considerable amount of protein and iron; enough to fulfil your kiddo's daily nutritional requirements and satisfy his sweet tooth cravings. Here's to the ambrosial Groundnut Chikki, a perfect snack this Makar Sankranti.
| | | |
| --- | --- | --- |
| Serves | Preparation Time | Cooking Time |
| 4 People | 10-15 Minutes | 20-25 Minutes |
Ingredients
200g Peanuts (groundnuts)
150g Jaggery, grated or finely chopped
2 tablespoon Ghee (clarified butter)
Method
Step 1
Take a heavy-bottomed pan and roast the groundnuts on medium flame for approximately 5 minutes. Keep stirring constantly to prevent burning.
Step 2
Keep the roasted peanuts for cooling for 5 mins.
Step 3
Remove the skin for the groundnuts by taking a few at a time and rubbing them between the palms of your hand.
Step 4
Place the same heavy-bottomed pan over low flame and add ghee to it. Add Jaggery and keep stirring constantly on low flame for 4-5 mins.
Step 5
You'll have to check the consistency of dissolved jaggery by dropping a small drop of it in a bowl filled with cold water. If the jaggery drop turns solid immediately and sits at the bottom of the bowl, then you can turn off the gas. Otherwise, cook for another minute or so and repeat the process.
Step 6
Remove from gas and add the peanut halves and mix until they get coated with jaggery properly.
Step 7
Pour this mixture over a flat surface like a plate that has been previously greased.
Step 8
Using a rolling pin quickly roll out the mixture flat, and let the thickness remain around 1/3 inch.
Step 9
While the mixture is still hot, make approx 2 inches wide parallel horizontal and vertical cuts and let it cool.
Step 10
After cooling, break it into pieces and store in an airtight container.
Nutritional Information
| | |
| --- | --- |
| Calories | 482 Kcal |
| Proteins | 12.9 g |
| Total Fat | 31.0 g |
| Total Carbohydrates | 43.7 g |
| Cholesterol | 16 mg |
| Sodium | 19 mg |
| Potassium | 522 mg |
Tip -Be alert while cooking the jaggery. If you overcook it, the end product will turn hard.