Cream of Mushroom Soup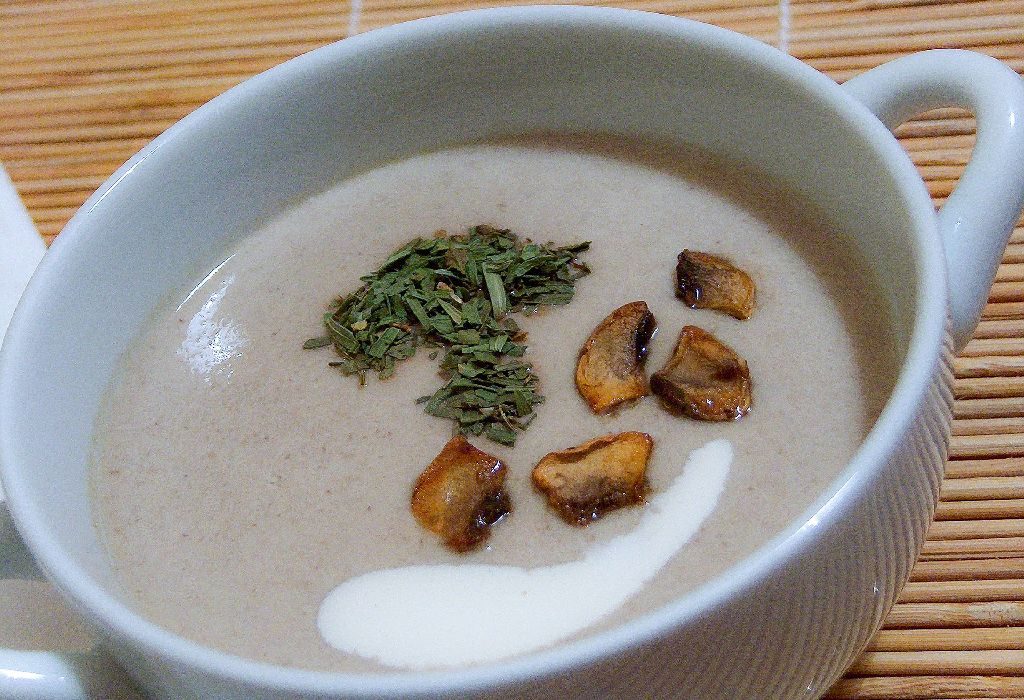 In this Article
This classic soup packs in distinctly intense earthy flavors and has a smooth creamy texture. Plus, it's so easy to prepare that probably the hardest part about it is the slicing of the mushrooms. Once that's done, the rest is smooth sailing. Just throw in all the ingredients and the soup is ready in less than 30 mins or less; done and done – you can't beat that!
| | | |
| --- | --- | --- |
| Serves | Preparation Time | Cooking Time |
| 6 People | 15-20 Minutes | 35-40 Minutes |
Ingredients
4 tbsp olive oil
4 tbsp butter
900 g button mushrooms, roughly chopped
150 g minced shallots
3 cloves garlic, minced
1 litre chicken stock
120 ml heavy cream
Method
Step 1
In a large saucepan, heat olive oil on medium heat. When the oil gets considerably hot, drop in butter. After the butter has melted, add the mushrooms, stir to coat with the olive oil and butter.
Step 2
Let the mushrooms cook until they turn light brown and release all the water.
Step 3
Remove 2 laddles of the cooked mushrooms from the pot and set aside.
Step 4
Again keep the saucepan on medium heat and add shallots and garlic. Stir and cook for about a minute. Add salt and chicken stock to the pot. Increase the heat and let it simmer uncovered for about 8-10 minutes.
Step 5
Remove from the saucepan from heat and let it cool for sometime.
Step 6
Using an immersion blender or a standing blender, purée this mixture until smooth.
Step 7
Pour the cream into the soup and add salt and black pepper. Check for salt and pepper, and add if desired. Stir in the reserved cooked mushrooms.
Step 8
Serve warm
Nutritional Information
| | |
| --- | --- |
| Calories | 277 Kcal |
| Proteins | 6.4 g |
| Total Fat | 25.4 g |
| Total Carbohydrates | 10.7 g |
| Cholesterol | 48 mg |
| Sodium | 612 mg |
| Potassium | 594 mg |