Butterfly Cupcakes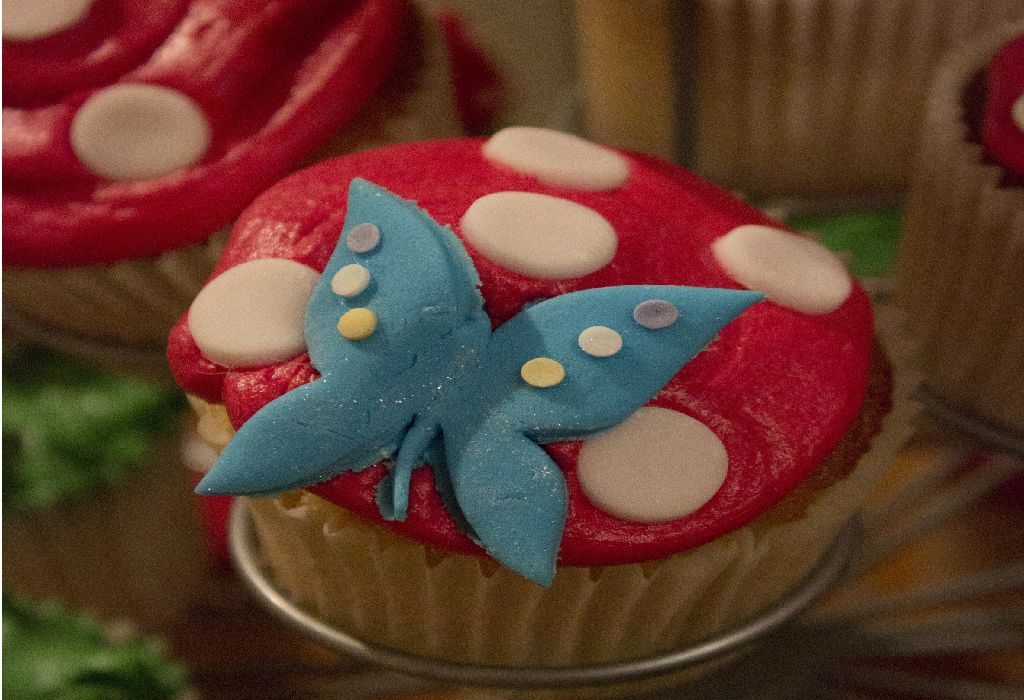 In this Article
Making party food has never been simpler. This is one of those quick-whip-last-minute cakes made with minimal ingredients readily available in your kitchen. So, for your next party, conjure these dainty butterfly cupcakes and be ready to revel in the compliments from your guests. These are so visually impressive that you would want to keep making again and again. Be it a birthday party, baby shower or an only-girls night out – you'll simply LOVE them!
| | | |
| --- | --- | --- |
| Serves | Preparation Time | Cooking Time |
| 6 People | 20-25 Minutes | 10-15 Minutes |
Ingredients
200 g unsalted butter
1 tsp vanilla extract
1 cup sugar
3 eggs
250 g maida
½ cup milk
For the Decoration
300 ml thickened cream
8 tsps mixed fruit jam
½ cup colourful sprinkles
Colourful icing
Method
Step 1
Keep the oven for preheating to 180 degrees. In the meanwhile, line a muffin tray with paper cases.
Step 2
Take a small bowl and using an electric mixer beat butter, vanilla and sugar until it becomes light and fluffy.
Step 3
Slowly add eggs, one at a time and beat after each addition.
Step 4
After the mixture is thoroughly mixed, transfer it to a large bowl and add half the quantity of flour. Stir properly and add half the milk.
Step 5
After the added flour and milk gets mixed properly, add the remaining flour and milk and mix well again.
Step 6
Pour this mixture out into the individual muffin moulds. Fill up to 1/3rd capacity of each cup.
Step 7
Keep the tray in the oven and let it bake for 10-12 minutes.
Step 8
Remove the trays from the oven and let it stand for 2 minutes, and then remove the cakes out from the individual cake moulds.
Step 9
Next, using a sharp knife, cut out a round cavity that is at least 2cm deep and 3 cm wide. Cut this piece into half. These halves will become the wings of the butterfly.
Step 10
Spoon 2 tsps of jam into the cavity, followed by a teaspoon of cream. Place the cut cake pieces over the cream in a way that it resembles the wings of a butterfly.
Step 11
Smear the colorful sprinkles on the wings and decorate the border with colorful icing sugar mix available readily in the market.
Step 12
The idea is to make the top portion of the cake look like a butterfly.
Nutritional Information
| | |
| --- | --- |
| Calories | 741 Kcal |
| Proteins | 8.8 g |
| Total Fat | 47.4 g |
| Total Carbohydrates | 71.4 g |
| Cholesterol | 155 mg |
| Sodium | 255 mg |
| Potassium | 50 mg |