Grated Carrot Dumplings Recipe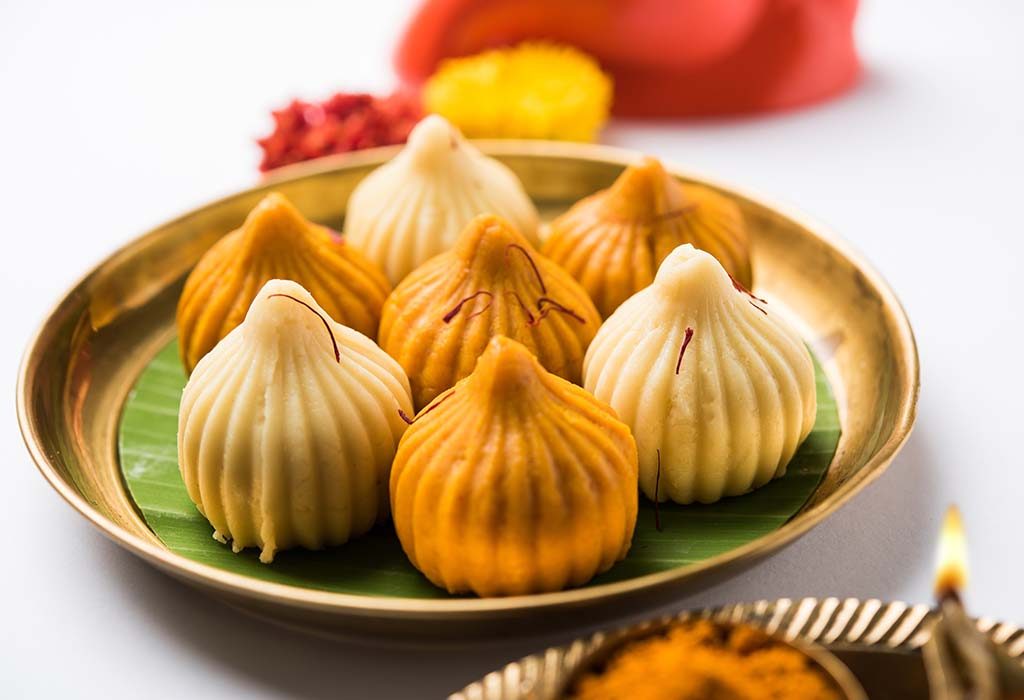 In this Article
Carrots are a great finger food for weaning babyies as it comes with an abundance of nutritive values. Wish your child tries carrot for breakfast? Then read on to know how to make grated carrot dumplings. Finding healthy recipe like this grated carrot dumplings for kids that appeal to their taste buds are rare. Dumplings are attractive to the toddlers and can be great as a snacking option too.
Cooking time
| | |
| --- | --- |
| Type | Time (hh:mm:ss) |
| Preparation time | 00:10:00 |
| Cooking time | 00:20:00 |
| Total Time | 00:30:00 |
Cooking method
Gas stove
Type of meal
Vegetarian
Suitable for
Any toddler of 20 months and above
Meal Schedule
Breakfast, mid-morning snacks, dinner
Recipe type
Side-dish / Snack
Ingredients
| | |
| --- | --- |
| Type | Value |
| Carrot grated | 1/2 cup |
| Coconut grated | 1/4 cup |
| Sugar | 1/4 cup |
| Cardamom | 1 |
| Rice flour | ½ cup |
| Sesame oil or any cooking oil | 2 tsp |
| Salt | As needed |
| Raisins | 5-6 |
| Ghee | 2 tsp |
Instructions
Find below the step by step procedure to make this delicious carrot dumpling:
Wash, peel and grate the carrot and keep it aside.
Heat a pan, add ghee and once it is hot add in the raisins and fry.
Add carrot at this stage and saute till the raw smell goes in a medium flame.
Now, add in the grated coconut, sugar, and cardamom and mix well and bring the flame to low.
As you stir you can see the sugar melting, now switch off the flame once the mixture slightly thickens and allow it to cool.
Take a separate pot and boil 2 cups of water.
Take rice flour in a mixing bowl, add a pinch of salt and gradually add hot water as you mix the flour with the spatula.
Cover the dough with a lid and let it cool a bit.
Once the dough is warm knead it well along with a 1 tsp sesame oil and divide the dough into 10 small balls.
Grease your hand with sesame oil and take one dough ball and flatten it with the help of fingers and palms.
Take a spoon full of carrot mixture and place it at the centre of the dough cups and bring the edges together at the top carefully.
Repeat the process for the rest of the dough.
Steam the dumplings in idli cooker or any steamer for 8-10 minutes and serve.
Recipe tips
Carrot dumplings for toddlers are a great way to introduce steamed snacks, to make it even more delicious note down the recipe tips that follow:
Knead the dough portions well with a few drops of sesame oil every time you make a cup out of it for the dumplings to avoid cracking.
Grease the steaming plate with ghee or oil to avoid the dumplings from sticking to the plate.
Keep the rest of the dough covered while making dumplings to prevent drying out of the dough.
You can also add cashews and pistachios while adding raisins for extra richness in the dish.
You can replace white sugar with brown sugar or jaggery powder for a healthier dumpling.
Nutrition Information (Per 100 Grams)
| | |
| --- | --- |
| Type | Value |
| Energy | 208 Cal |
| Fat | 15 g |
| Protein | 2.5 g |
| Carbohydrates | 20.2 g |
| Potassium | 180 mg |
| Sodium | 20 mg |
| Calcium | 4% |
| Vitamin A | 25% |
| Vitamin C | 5% |
Health Benefits
Read on to know the nutritive values of this simple grated carrot dumpling recipe.
The bright orange in carrots is due to its beta-carotene content which the body converts into Vitamin A that is essential for your baby's growth and development.
Carrots are also rich in Vitamin K and vitamin B6 necessary for skin, hair, and eyes of the baby.
Ghee has proven health benefits for babies as it contains essential fatty acids and is known for its anti-inflammatory properties.
The high-calorie content of ghee is good for a healthy weight gain in babies weaning after breastmilk.
Buying guide
You must remember to check the expiry date of rice flour, ghee and raisins before you buy them at the store.
Choose the carrots which are bright orange, firm and organically grown to make it a healthier option free from chemicals.
Select organic rice flour or 'idiyappam' rice flour to make the recipe for better consistency of the dough.
Including these homemade grated carrot dumpling, baby food recipe in your baby's diet is beneficial in many ways. Get innovative and make these dumplings with variations and see your baby enjoy a wholesome recipe with love. A couple of dumplings are great as a snacking alternative to your readily available biscuits for your munchkin.