13 Facts About Shaheed Bhagat Singh Your Child Should Know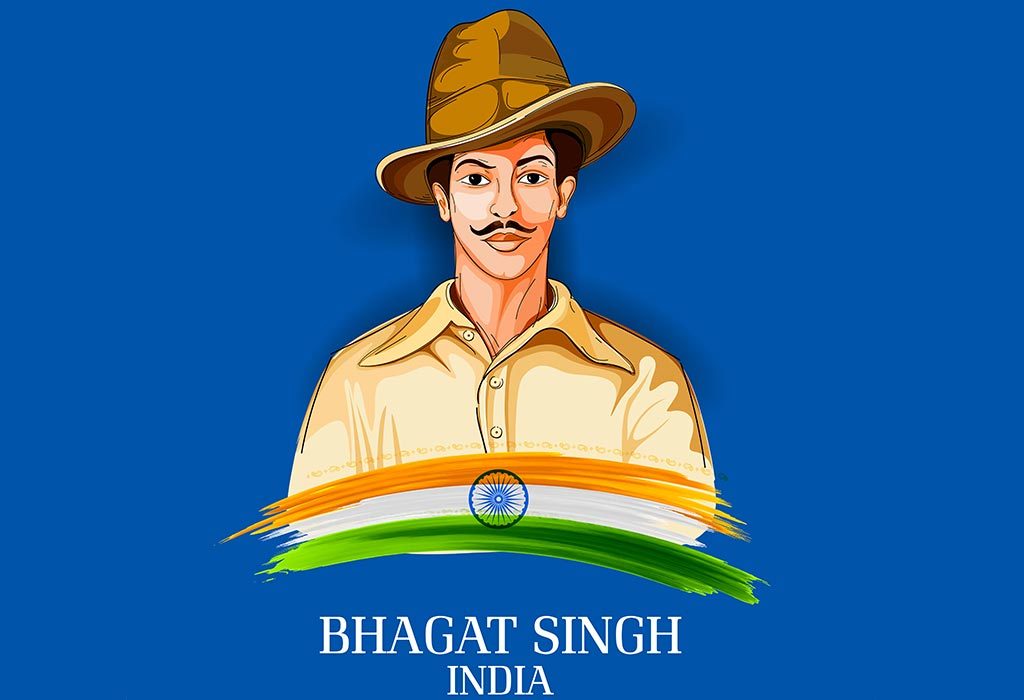 When it comes to Bhagat Singh, the people of our generation don't really need an introduction to who he was – but that won't be the case with our little ones. Whenever we talk about the freedom fighters of India, the names that immediately come to mind are Bhagat Singh, Chandra Shekhar Azad, Mahatma Gandhi, Pandit Jawaharlal Nehru, Bal Gangadhar Tilak, among others. It is because of the struggles of these brave men, who raised their voices against the atrocities of the British, that we are living in an independent India. Bhagat Singh was one of the most influential revolutionaries of the Indian Independence movement. He is also referred to as 'Shaheed Bhagat Singh' by many as he sacrificed his life for India's independence. On his 88th death anniversary, we bring you some facts about his life.
13 Facts About Shaheed Bhagat Singh Your Child Should Know
Teach your kids these facts about Bhagat Singh. It is not every day that such great men are born in our country.
1. Bhagat Singh was born in September 1907 to Kishan Singh and Vidyavati in Banga village, in the Lyallpur district of the Punjab Province of British India (now in Pakistan). His family was politically active, and they also participated in different movements for attaining India's independence.
2. He attended the Dayanand Anglo-Vedic High School, an Arya Samaj institution. He did not attend the Khalsa High School in Lahore, unlike most of his Sikh peers, as his grandfather Arjun Singh did not approve of the school officials' loyalty to the British government. His grandfather was a follower of the values and beliefs espoused by the Arya Samaj, which was founded by Swami Dayanand Saraswati; it is known to have influenced Bhagat Singh.
3. Bhagat Singh revered Kartar Singh Sarabha, who was a founding member of the Ghadar Party, which is known to have set the foundation for future revolutionary movements in India.
4. In 1919, when Bhagat Singh was just 12 years old, he visited the site of the Jallianwala Bagh massacre hours after thousands of unarmed people, who had gathered at Jallianwala Bagh, Amritsar, were killed by the troops of British Indian Army under the command of Colonel Reginald Dyer.
5. In 1923, Bhagat Singh joined the National College in Lahore. He was interested in dramatics and participated in many plays. He also worked as a writer and editor for Punjabi and Urdu language newspapers in Amritsar.
6. In 1926, Bhagat Singh founded the 'Naujawan Bharat Sabha' and joined the Hindustan Republican Association where he met prominent revolutionaries like Chandra Shekhar Azad and Ram Prasad Bismil.
7. Bhagat Singh ran away to Cawnpore (now Kanpur) to avoid getting married. He left a letter behind, which read, "My life has been dedicated to the noblest cause, that of the freedom of the country. Therefore, there is no rest or worldly desire that can lure me now."
8. He was a voracious reader; he enjoyed the works of Karl Marx, Vladimir Lenin, and Mikhail Bakunin.
9. When Mahatma Gandhi withdrew the Non-Cooperation Movement, it lead to riots between the Hindus and Muslims. On witnessing these riots, Bhagat Singh questioned religious ideologies and could not fathom how two communities, who earlier fought against the British as one, were then fighting with each other because of their religious differences. From this point on, he started living the life of an atheist.
10. In 1930, Bhagat Singh wrote an essay 'Why I Am an Atheist' when he was in Lahore Central Jail.
11. The famous slogan, 'Inquilab Zindabad', which means 'long live the revolution', was coined by Bhagat Singh.
12. Bhagat Singh, Rajguru, and Sukhdev were sentenced to death in the Lahore Conspiracy Case and were to be hanged on March 24, 1931. However, they were hanged a day before, i.e., on 23rd March in Lahore Jail.
13. On the 50th death anniversary of Bhagat Singh, the Shaheed-e-Azam Sardar Bhagat Singh Museum was opened in Khatkar Kalan, his ancestral village.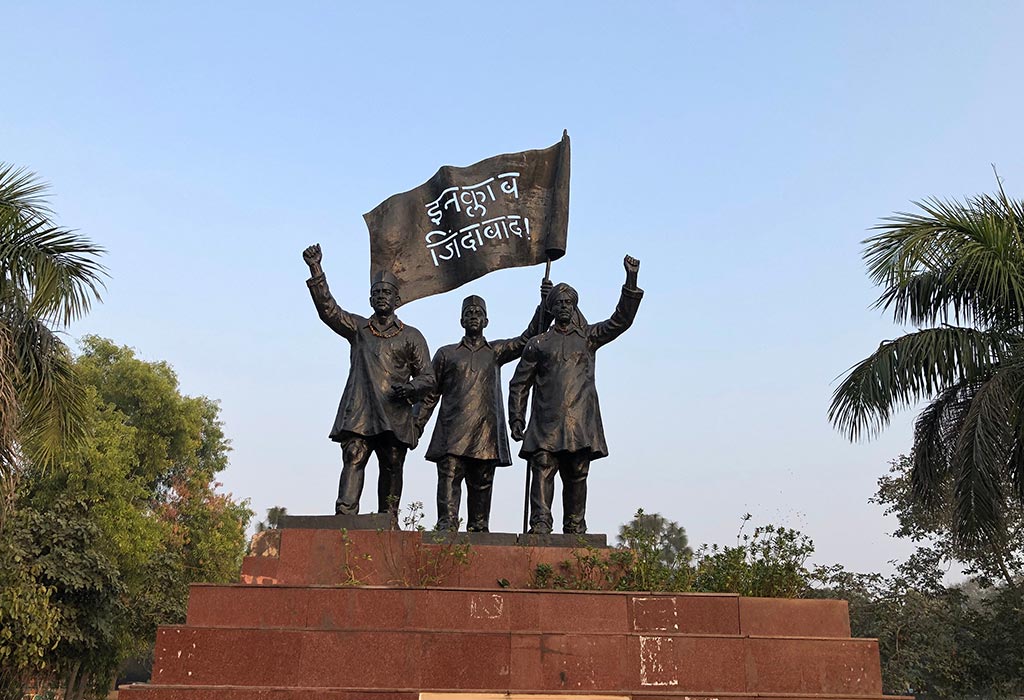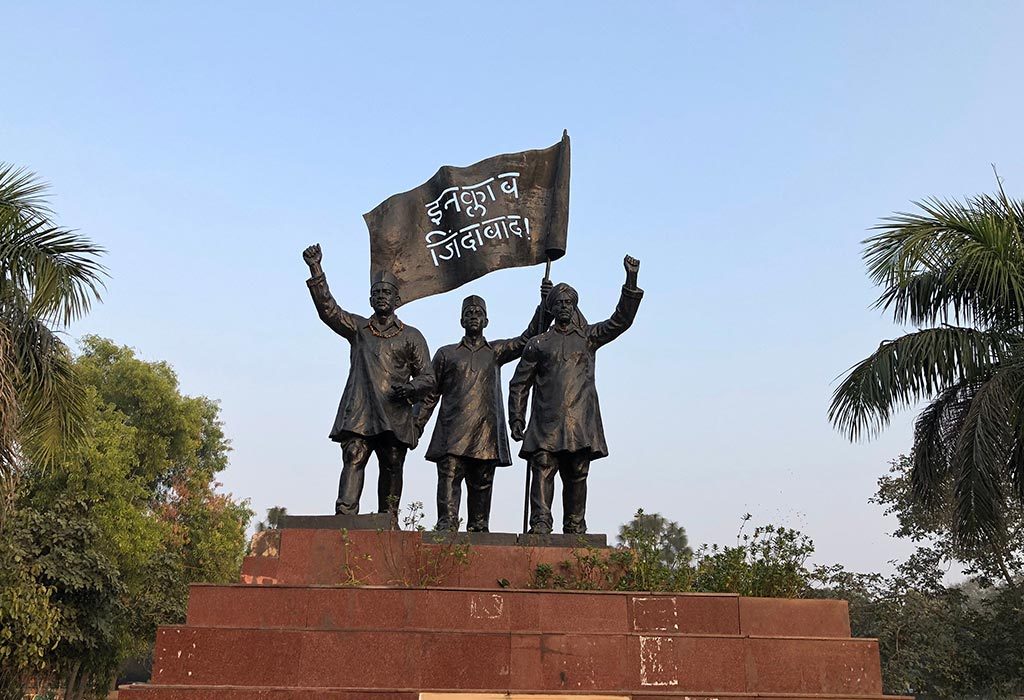 What Can Your Child Learn from Bhagat Singh's Life?
Your little one may be quite young now, but later in life, when he hears of the stories and facts of Bhagat Singh's life, there are a few lessons he can learn from them. Bhagat Singh's dedication to a cause – the freedom of his country – will make your child understand the true value of patriotism, and the importance of standing up for his beliefs. There will be times in life when he may come across people who will try to belittle him, but by giving him instances from Bhagat Singh's life, you can teach him that if he strongly believes in something, he should stand by it even if he stands alone. Your child will even understand the importance of reading. Bhagat Singh, who was an avid reader, read the works of great philosophers and political theorists like Karl Marx and Vladimir Lenin, which is believed to have inspired him as he looked at life with new perspectives. Another lesson, and perhaps the most important one your child can learn from Bhagat Singh is to be brave, because it takes courage and commitment to achieve anything in life.
So these were some facts about Bhagat Singh, the man who played a pivotal role in India's struggle for independence, and sacrificed his life for the freedom of our country at the young age of 23. Bhagat Singh is regarded as a youth icon, and his name is always taken with pride and respect. Acquaint your child with facts about this gallant figure, who was one of the greatest revolutionaries of India.
Also Read:
Indian Independence Facts for Kids
Indian National Flag Facts & Information for Children
Interesting Facts About India for Kids
?>