Cute Love Songs for Kids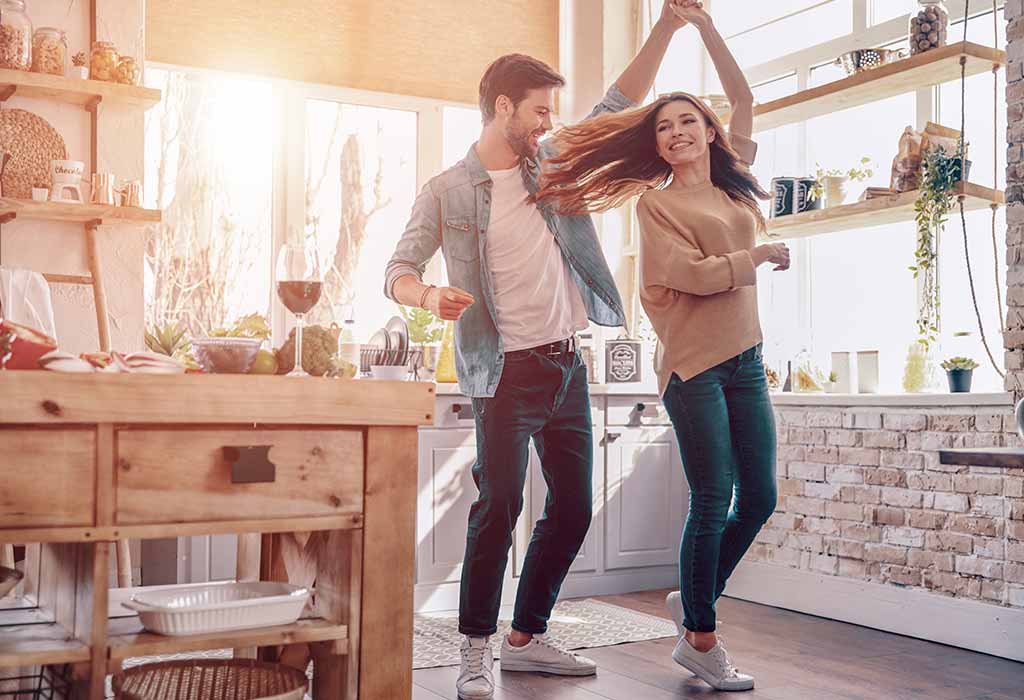 In this Article
Music can touch the soul and make us feel what words cannot. Playing music is relaxing and can enhance our mood in different circumstances. How many songs do you have connected to specific times and events in your life? All it takes is to hit the play button, and we are transported back in time. Children similarly form associative memories with songs and events. Playing great love songs for children is a wonderful way to help them build amazing memories they will cherish for the rest of their lives.
Best Love Songs for Kids
Here are some amazing love songs that children are sure to love:
1. L.O.V.E by HI 5
You probably remember this song from your childhood if you are a millennial! This song called L.O.V.E by HI 5 teaches children to spell "love" using a catchy tune and cute dance steps. It is one of the easiest love songs for kids to sing, and they would enjoy dancing to it while learning how to spell Love at the same time.
2. A New Day Has Come by Celine Dion
A New Day Has Come is one of the most popular love songs in the world. The song was recorded by Celine Dion after the birth of her son and her time away from music. It features her beautiful vocals and rhythmic beats brought together by deep, meaningful lyrics. The song is sure to make a lasting memory in anyone who listens to it!
3. All Ways by Elliott Park
All ways by Elliott Park is a simple but catchy love song that has a tune that will eventually grow on you. The lyrics are relatable for all children, and it is sure to produce many giggles the first time you hear them.
4. What I Am by Sesame Street featuring Will.i.am
Kids love Sesame Street and when will. i.am drops in to sing a wholesome song. It makes it so much better! The song has catchy lyrics and beats with a good message. It is all about looking for the best in others and themselves. The key ingredient in life is also to give and receive love.
5. My Little Girl by Tim McGraw
Fans of country music will love this masterpiece. It focuses on the love of a father for his daughter and how she has him completely. He sings about how he wants her to grow up fearlessly, and yet she will always be his little girl. Kids will also taste some great country music through this song.
6. You And Me by HI 5
HI 5 always hits the mark when it comes to creating great songs and dance that goes with it. This song is all about showing love in the middle of all our differences. Children will also learn about the uniqueness of each individual and their own individual self.
7. Brand New Day by Lindsey Ray and Tim Myers
Brand New Day has a happy and catchy tune that is perfect for setting the mood for the day. Play it during a happy holiday to make wonderful memories with the song. When your children are feeling bored or unhappy about going to school, you can always play the song in the car as you drop them off.
8. Inside My Heart by HI 5
One of the band's catchiest songs on love, inside my heart, is one of the best love songs for your kids to show and reciprocate love. The song also had a great dance routine and is a cute way to show your kids that they are always in your heart.
9. Anywhere I Go by Rebecca Roubion
Another cute song that celebrates the father-daughter bond, Anywhere I Go, shows children's journey from infancy. The song has the potential to become the special bonding song that will remind you of your connection with your child no matter how far apart you are.
10. Never Grow Up by Taylor Swift
Don't you wish that your child never grows up? You want to hold on to the adorable bundle of joy they are for as long as possible. That's exactly what this song is all about. The simple country song by Taylor Swift is sure to make you hum the tune all day.
11. I Hope You Dance by Lee Ann Womack
This love song from a mother to a child talks about freedom, bravely, and having faith during tough times. It reminds the child that when one door closes, another one opens, and if they get a chance to sit it out or dance, it is better to dance. The song balances deep lyrics and great vocals with rhythmic tunes making it a catchy composition.
12. My Wish by Rascal Flatts
Rascal Flatts is a country band your children will eventually grow up to love. My Wish is an amazing song written by the songwriter Jeffrey Steele for his 13-year-old daughter. The song is about a parent's love for their child as they get ready to leave home and talks about all the great qualities they should have as human beings.
13. Lullaby by The Chicks
Here is another soothing song performed by the chicks. Whether you're playing it on a quiet summer afternoon or just before bedtime, it is sure to set the mood to a calm and relaxing tone. True to its name, the song is a slow-paced lullaby that talks about life, love, and adventure.
14. Amazing by Janelle
This one by Jannelle is a feel-good country song with great lyrics and a catchy tune. Your kids are sure to love it as much as you will. It's a perfect song for any day of the week.
15. Fireflies by Owl City
Who isn't fascinated by fireflies? Well, this song goes deep into the author's love for the little light bugs. The song's catchy tune and rhythmic beats are sure to make it a favorite for children.
Playing cute love songs to your kids is a great way to express your love for them. Music enhances every emotion, and the songs you play here will become associated with positive memories for your child for the rest of their lives. These songs are what they will always return to for comfort, love, and warmth even when they grow up.
Also Read:
Worship Songs for Children
Pop Songs for Kids
Party Songs for Children