Cookie Sandwich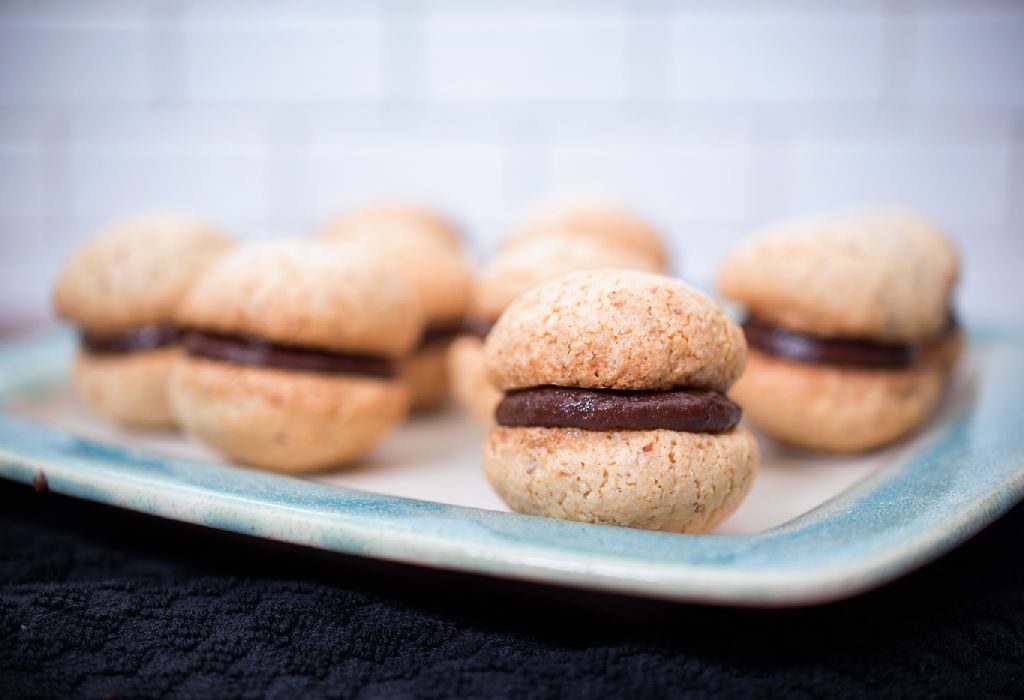 In this Article
Here's how you can fabricate an imitation of the very famous Italian dessert, coffee-flavored tiramisu, for that party on the roof this Christmas. It won't take long for the guests to inquire about how such an exotic dish can be made at home. Take a bow, revel in the appreciation, and tell them how it was piece of cake for you.
| | | |
| --- | --- | --- |
| Serves | Preparation Time | Cooking Time |
| 6 People | 10-15 Minutes | 20-25 Minutes (setting time) |
Ingredients
12 cookies (preferably butter cookies)
For the Soaking Syrup
15 g powdered sugar
15 g coffee powder
75 ml warm water
For the Filling
3/4th cup beaten whipped cream
40 g powdered sugar
5 g coffee powder
2-3 drops of vanilla essence
Method
For the Filling
Step 1
Take a bowl and combine all four ingredients while mixing gently.
Step 2
Fill this mixture into a piping bag fitted with a star-shaped nozzle.
Step 3
Keep this bag in the refrigerator.
For the Sandwich
Step 1
Start with the first cookie. Dip it in the soaking syrup and place it on a plate.
Step 2
Pipe out a small amount of filling mixture onto that cookie.
Step 3
Dip the second cookie in the syrup, and place it over the filling in a way that it resembles a sandwich.
Step 4
Repeat this process with all the cookies.
Step 5
Garnish with grated chocolate and refrigerate for at least 30 minutes.
Step 6
Serve chilled.
Nutritional Information
| | |
| --- | --- |
| Calories | 379 Kcal |
| Proteins | 2.7 g |
| Fat | 15.0 g |
| Carbohydrates | 59.1 g |
| Cholesterol | 6 mg |
| Sodium | 297 mg |
| Potassium | 139 mg |