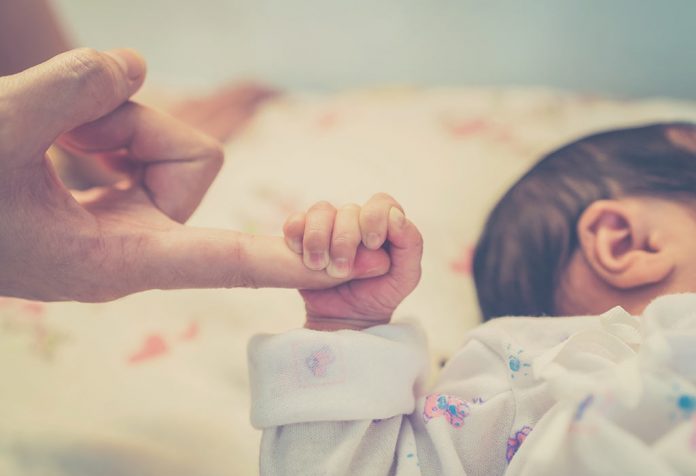 Last Updated on
My baby, I conceived after 6 years of my marriage and that was by pure choice. I always felt I am not ready for such a huge responsibility. I knew somewhere my life will change, so will my priorities and not to forget the freedom of living life the way I wanted.
After much deliberation with your father on the topic of getting a life into this world I concieved in June 2018. In your first month you were swinging in universal studios in Singapore. At the time, I wasn't aware that I had conceived. I missed my period while I was in Singapore and the day I came back, yes I saw two red lines. Your dad was in office so I just told him it's negative. I wanted to see the expression on his face because he was the one who desired you more. That night when he came back I told him 'we are pregnant' and he got me another pregnancy test to witness the feelings of bliss, the feeling of having you.
You were a good baby as you didn't trouble me much with morning sickness; the next few months went pretty smooth. There were no cravings as such and I was pretty much eating the way I used to. I continued my morning exercise and my regular regime. You were a lazy baby too as you didn't move much in my stomach; I could hardly feel you kicking. The doctor used to ask, "If the baby is kicking?" and I always replied, "Yes, same as what I felt the previous month."
I always wanted to go on a Babymoon and in your sixth month you were swaying on the Goa beaches, enjoying the goa weather and goan delicacies.
My bump was hardly visible and the doctor was worried about your weight by the time I ended up in month 7. The ultrasound told us you were just fine and a very heathly baby, the bump was to do more with mumma's stomach configuration.
Time flew and I was already in month 9. A beautiful journey was at it's last leg. I always wanted you to come out naturally and I did all that I could by exercising, doing yoga, and working till my last day in office.
I was 40 weeks up and there were no signs of labour, as I told you earlier you were a lazy baby who just didn't want to come out. Labour had to be induced and I was asked to choose a date. I chose 14th Feb and I got admitted to hospital at night. Before going to the hospital, I ensured that you watch the movie Gully Boy in the theatre with mumma as I knew cinemas halls will no longer be part of our life at least for the coming two years.
After almost 26 hours due to various complications, I had to undergo an operation inspite of a very healthy pregnancy. I was unconscious on the OT table and all I remembered was a cut being made and the doctor stating, "baby isn't coming out". See another proof that you loved your little world inside the womb so much, you just didnt want to move an inch. The next I woke the doctor told me, "It's a girl." And all I could do was smile. I peacefully went into my slumber again. All these months I so wanted a baby girl and there you were.
When I woke up, I checked again if it was a girl just to ensure I wasn't dreaming; and no it wasn't a dream. You were there now in my arms – a miracle in our lives. My beautiful, it's a blessing to have you in our lives. I couldn't thank God enough and I fell in love all over again, with you, with my daughter, with motherhood.
Disclaimer: The views, opinions and positions (including content in any form) expressed within this post are those of the author alone. The accuracy, completeness and validity of any statements made within this article are not guaranteed. We accept no liability for any errors, omissions or representations. The responsibility for intellectual property rights of this content rests with the author and any liability with regards to infringement of intellectual property rights remains with him/her.