Yoga and the Psychological Challenges of a Pregnant Woman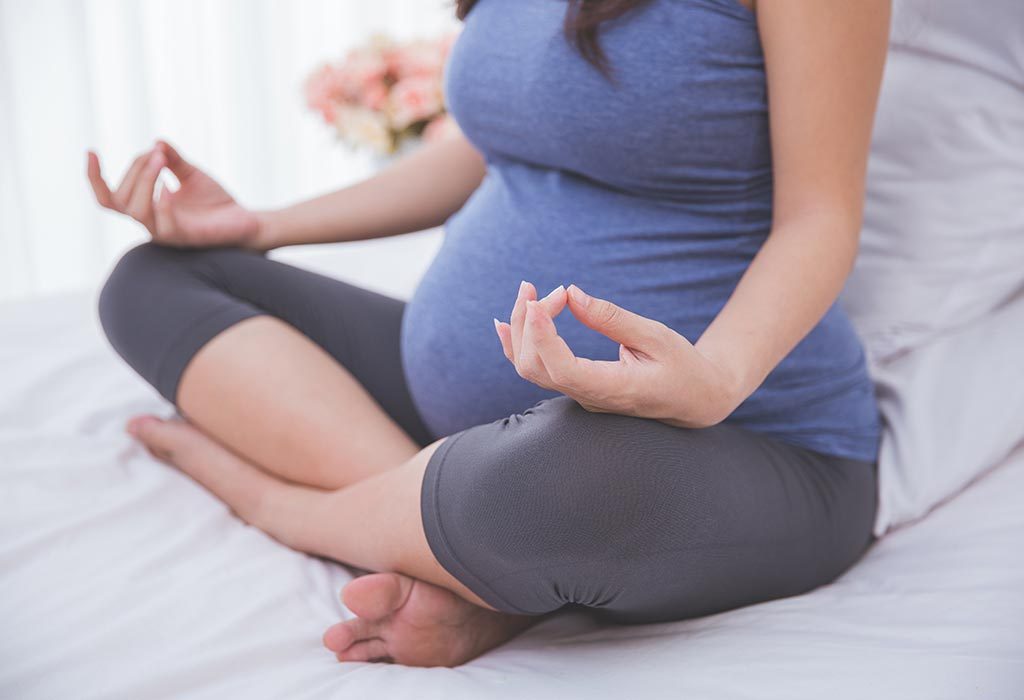 I was about to start my own Yoga classes when I got pregnant. It was a new city for us as we got transferred just a month before my pregnancy. I was excited and had a number of plans to finally start my own classes in the new location. But all of a sudden, the two red lines appeared and a mixture of emotions shook me up. I was very happy, but at the same time, somewhere in a corner of my heart I was tense. "What will happen to my dream? Who will take care of me? How can I handle everything?" Doubts and questions started to pop in my mind.
I felt guilty for thinking like that as I knew that my thoughts would affect the baby. Finally one day, I reminded myself about the teachings of Yoga. How could I forget the life lessons of our Guru's teachings? It was the perfect time to apply the Yogic knowledge into my life, and from that day on, I started to enjoy my pregnancy in the true sense. Here, I want to share my Yogic experience during my pregnancy that helped me a lot.
I hope my Yogic tips help every pregnant lady to feel the blessings of motherhood. Please remember that Yoga is always related to our mind and body, and thus calming the mind would really help you in this journey.
Every single morning, I used to refresh myself by repeating two lines – "I am pregnant and I accept my pregnancy. I am very positive about it."
I started to live in the present and not in the fear of the future. Being totally absorbed in the present moment gave me peace of mind and happiness.
I surrendered everything to the Supreme. Every morning I used to take a sun bath and prayed to the sun to bless us with its energy. Surrendering to the almighty really helped to be confident that everything would be fine.
As body and mind are related, I started taking care of my body. I made a diet chart of each month and it really helped me to eat healthy. I am very proud to say that my healthy diet lead me to have no constipation and no gas problems to this day.
Relaxation was a challenge for me. I couldn't relax during the whole first trimester. I tried to chant 'aum' but couldn't do it as my head started spinning. So, I just took extra rest and tried partial shavasana. You can also try this simple method of relaxation. Just lie down comfortably, close your eyes and take deep, gentle breaths. Once your breaths become slow, gently 'command' your mind to relax by repeating "relax, relax, relax" slowly. And if you want to relax a particular part of your body (like during scans, I used to relax my tummy), try the same method and focus on that particular body part. I am sure it will help you a lot.
I cut myself off from the digital world as much as possible. One status update on Facebook would surely lead us to want to check the likes and comments. So, to give full attention to my baby I uninstalled all the apps from my mobile. In yoga we call it aparigraha (non attachment). Though it's not possible to do it completely, I believe such small efforts would lead to great results.
Depression is common during pregnancy and I was not an exception. I used to seek the help of my husband and a good discussion of my problems helped me come out of it. So, whenever you are depressed, talk to your partner and family about it. Otherwise it may cause serious problems to you and your baby.
Exercising regularly helped me a lot during my pregnancy. It's not only related to your body, but also to a better state of mind. You don't have to know every asana or pranayama, but a simple walk of 15-30 minutes at home will help you both physically and psychologically.
Yoga is all about realising your beauty; it's a way of thinking and doing. It's not only about different poses, but also about every action that leads to the betterment of one's soul. Every single thought of the human mind matters when it comes to Yoga.
May you all have a very happy Yogic pregnancy.
Disclaimer: The views, opinions and positions (including content in any form) expressed within this post are those of the author alone. The accuracy, completeness and validity of any statements made within this article are not guaranteed. We accept no liability for any errors, omissions or representations. The responsibility for intellectual property rights of this content rests with the author and any liability with regards to infringement of intellectual property rights remains with him/her.