Why it is Lovely and Possible To Combine Motherhood and Work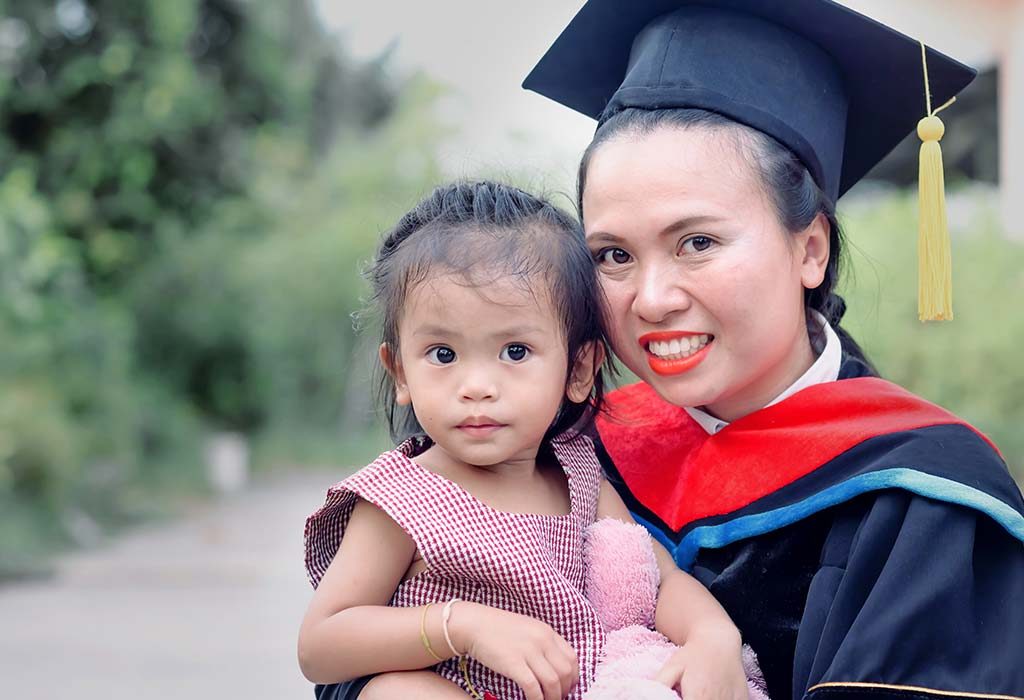 My experience was that getting to be pregnant part-path during my full time PhD year as opposed to obstructing, really helped me to propel myself and to get sorted out, and additionally enabling me some breathing space to consider the state of the proposal. I started my PhD in September 2015 and ended up pregnant in May 2017, having done little in the method for composing at that organize. I had perused around the subject, started to refine an examination question and done a considerable amount of venturing out to do tests. In January 2018, I connected to NERIST for a 4 month time of paid maternity leave from mid January 2018 to May 2018, to correspond with the due date in February.
With the new due date of composing a science journal in 2018 and the birth-date moving toward I got down to exploiting the rest of an opportunity to concentrate on composing the paper. Belive me I composed my paper till the conceding date since I was going for a C-section.
Also, that paper got published in May 2018 and my work was acknowledged in a science journal. My girl was born without any complications ons sixth February 2018. The initial couple of months were exceptionally youngster arranged as they ought to be, I think. Yet, sooner or later I found that I needed to peruse and compose all the more again and started to deal with the task when I could. When she was 3 months old or so our girl was in a genuinely customary daily practice, first with two snoozes per day, which we before long got down to one longer rest, in the evenings.
Young kids require loads of rest and I was mindful so as to get everything else housework and so forth off the beaten path while my little girl was conscious in order to clear time to work at whatever point she was snoozing in the daytime and early nighttimes. For around 2 months I remained in my mother's home lastly I joined in May 31st and that the fundamental strain came. How to leave her home without feeds as she was only 4 months old.
By God's elegance I was sufficiently fortunate that my guide was the HOD of our mechanical department. Since I had officially published a sci paper my guide was sure that I can oversee and work from my home moreover. All my vital discussion with my guide occurred through WhatsApp, gmail and phone. Prior I typically drive pn my own. However, presently so as to oversee time I enlisted a driver who drives 43 kms (North Lakhimpur to Nirjuli, Arunachal Pradesh), an uneven territory, in 1 hour and returns in same speed. I spend 1 hour with my girl's face in my psyche. So it takes me 3 hours off from my 4 months infant. Envision!!! When I return home I see her in her dad's arms. The minute I draw close to her she begins crying. My heart will dissolve at her condition. Along these lines we had overseen till she turned a half year old.
I adore my hubby!!! After that I even begun taking her with me to school. Being it a meeting or my paper introduction she went with me wherever at whatever point I had issues of returning home right on time because of work. She would take the feeds in the vehicle itself. Dress changes, nappy changes, and so forth. All in vehicle itself. Days went this way and now I am in the period of composing my postulation. I need to give 100 percent credits to my hubby for his enormous help, even helped me in doing my investigations.
What's more, this is my point. Having kids does not safeguard you against life transpiring. Stuff occurs and it will be difficult to manage. You may stress over your accounts. Friends and family turned out to be debilitated. Your association with your accomplice may fall apart. However individuals pursue long distance races having youngsters. They climb mountains. They do whatever it is that their central core drives them to. What's more, it is the doing of these things (the stuff you had always wanted) that can protect you against life. It can turn into your comfort rather than your weight. It can help you through the troublesome years, the misfortunes, the melancholy, the vulnerabilities. It's a type of recovering some control.
I'm not saying it wasn't hard now and again, that there weren't times when I battled, or needed to surrender. There were times when I was exhausted, unmotivated, thus tired of my theory I created "proposal queasiness" (I genuinely trust this is a genuine restorative disorder. Hello, I'm a specialist.) However being a parent gave me an immense favorable position. I had coarseness. I realized how to stick it out. I had endure months, no years, of living on 3 hours rest a night. Theory? Ha! Simple peasy contrasted with that.
In any case, joining a PhD with parenthood has staggering advantages, for example, the adaptability of work/think about game plans. Indeed, it is conceivable (it is even conceivable to submit on time, without requiring an augmentation). You require boldness, espresso, and great companions. You have to take breaks. You should be quiet. The vast majority of all, you have to take life by the hands, and state To hellfire with it, I'm doing this crazy thing, I will do it well and I will complete it. Since that is somewhat what you did when you previously turned into a parent. Also, toward the finish of the troublesome years, you say a similar thing regarding both.
Disclaimer: The views, opinions and positions (including content in any form) expressed within this post are those of the author alone. The accuracy, completeness and validity of any statements made within this article are not guaranteed. We accept no liability for any errors, omissions or representations. The responsibility for intellectual property rights of this content rests with the author and any liability with regards to infringement of intellectual property rights remains with him/her.