When My Brain Became My Biggest Enemy – My Journey With PPA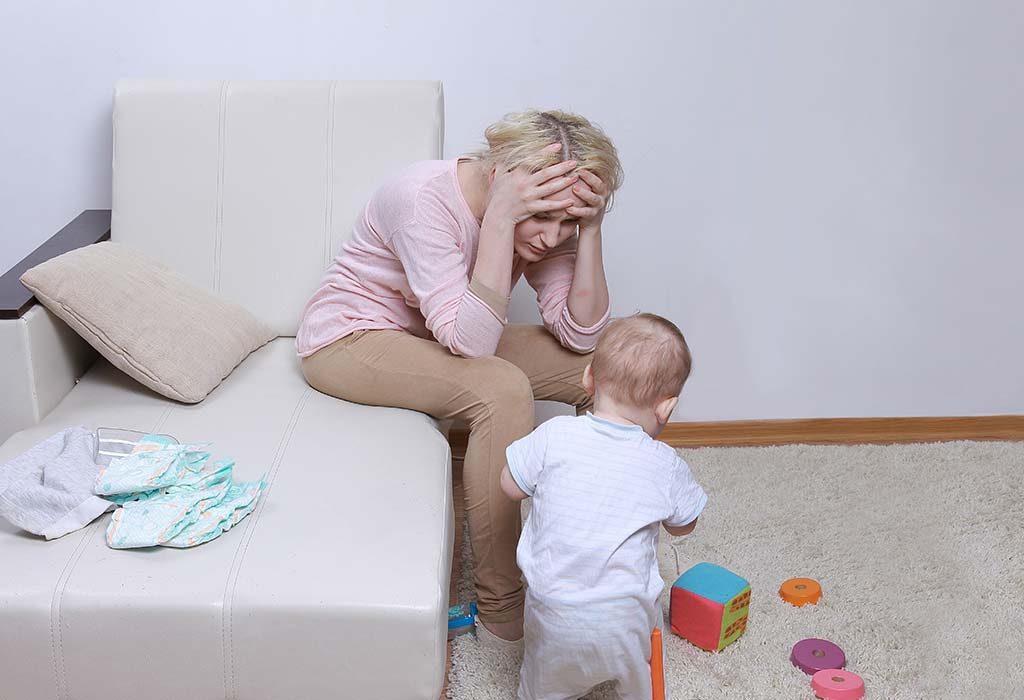 If I had to choose a word to describe myself, it would be – "A planner". I was always a planner. I had a career plan in my mind when I was in school. When we travelled I planned everything – the hotels, the restaurants, which places to visit and when.
I loved it and still do: the meticulous researching, the detailed planning and the flawless execution. I considered my brain which had become so good at chalking our smallest details and anticipating all eventualities my biggest asset… until it became my worst enemy.
It all started when I became a mother. I gave birth to a baby girl through Caesarean section after a relatively easy pregnancy. The first 2-3 weeks went in a daze with my husband and I struggling with the responsibilities of a newborn. She was such a healthy and happy newborn. She was sleeping through the night with exception of waking up for feeds from day one and she barely ever cried. It was like we had skipped the dreaded newborn phase completely.
Then when she was about 4-week old I noticed a weird keyhole kind of pigmentation on the iris of her right eye. She has light brown eyes so it was looked like a slit in her iris. I took her to her paediatrician and he casually mentioned a birth defect called coloboma.
I researched about coloboma and so many scary things came up. My ever planning brain went into overdrive, reading one case after another, going from one worst-case scenario to another until I drove myself into a frenzy. My husband recommended we talk to an eye surgeon. One look at her eye and the doctor told us it was just a harmless pigmentation of her iris and as her iris darkens the difference would become barely noticeable. We were extremely relieved but this incident triggered something in me.
After this, I guess I realised I was in uncharted territories. I had a child and a million things could go wrong. My instincts kicked in. I wanted to be prepared and I didn't even realise how quickly that turned into paranoia. I started Google-ing like a maniac. I would Google tiniest things she did and trust me, Google can be the worst thing for a new mom. When I Google-d 'arching back', it said she had cerebral palsy; when I searched 'open fist' it was hypotonia and Down's syndrome, for baby girls in high height percentile it said Turners syndrome, for ridges on skull it was craniosynostosis and brain surgery. I was driving myself mad and no matter how hard I tried I would end up repeating the same cycle again. I dragged my husband and baby to the doctor so many times but none of his assurances that my baby was completely healthy made any difference to me. I would watch my daughter like a hawk and keep checking her for all the symptoms mentioned online. Every day it was a new disease, new symptoms, another visit to the doctor. I would worry myself sick during the day, I had no appetite, I would cry all day long and could barely sleep. I was spiralling and my husband could see it. Despite my protests that I was alright, he took me to a psychiatrist… and I was diagnosed with Postpartum Anxiety or PPA.
Postpartum Anxiety is the onset of severe debilitating anxiety after childbirth. Though it's common to have some anxiety when you have a newborn, anxiety and stress that completely takes over life, that's constant and hard to live with or that are affecting your ability to function in day to day life is most likely postpartum anxiety. It effects every 1 out of 10 new mothers and there are more than 10 million cases of this annually in India alone. Some of the symptoms of this are (source cope.org.au)
feelings of fear and worry which begin to 'take over' your thinking
feeling irritable, restless, tense or constantly 'on edge'
racing heart/strong palpitations – sometimes panic attacks
reoccurring worrying thoughts such as that you are not doing things right and/or that something terrible will happen
unable to sleep – even when you have the opportunity
avoiding situations for fear something bad will happen.
Reaching out to family members and support groups for help and admitting that you may have a problem is what starts the healing. Many doctors recommend some soothing activities, while more severe cases may require medication.
My doctor asked me to step back and try to let go of some control. She recommended some alone time reading books, painting, or pampering myself while my husband took care of the baby. It was tough at first but I decided to stop myself from Google-ing and I started directing my brain into planning other things like our first vacation and her first birthday party. I started doing things I liked for few hours a day, taking care of myself, spending some time with friends and family. Slowly I was able to control the overpowering anxiety that had plagued me for over 6 months. I could finally enjoy my time with my baby and cherish all those precious moments of my amazing firstborn.
Disclaimer: The views, opinions and positions (including content in any form) expressed within this post are those of the author alone. The accuracy, completeness and validity of any statements made within this article are not guaranteed. We accept no liability for any errors, omissions or representations. The responsibility for intellectual property rights of this content rests with the author and any liability with regards to infringement of intellectual property rights remains with him/her.
?>