With What Will You Replace Your Liquid Love (Mother's Milk)?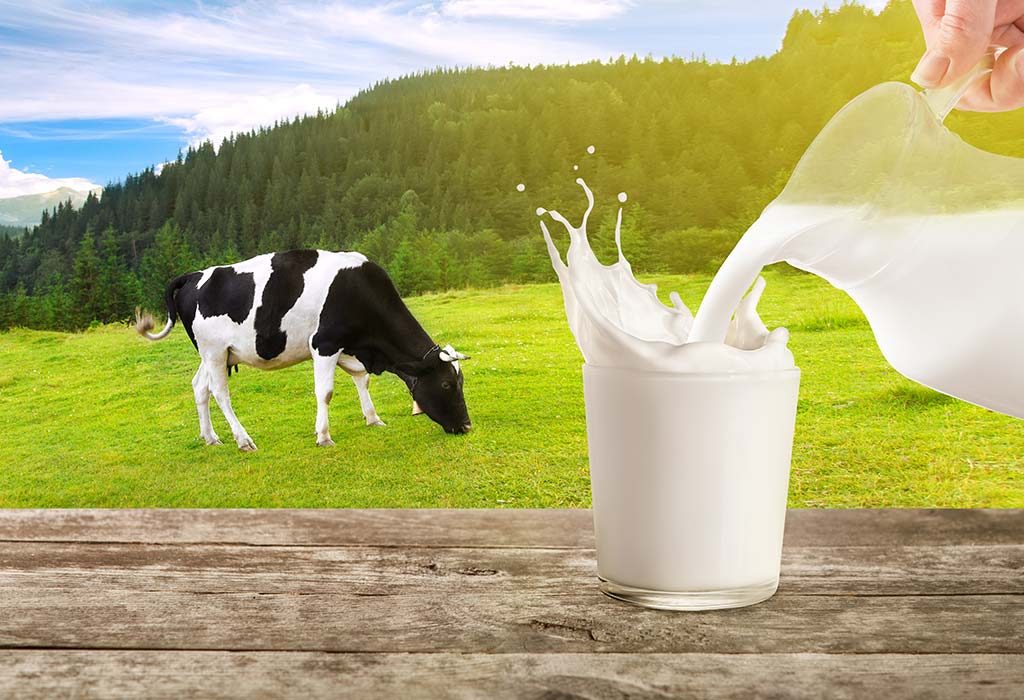 Is Your Liquid Love – A1 or A2?
Mothers milk a.k.a liquid love is a perfect antidote for building immunity and IQ. You already know this, but what happens when you wean your little one off the breast milk.
The pure liquid love is replaced with chemical laden formula or disease causing cow's milk. Shocking!
How can ordinary cow's milk cause diseases, and how can infant formula have chemicals. As you rummage for answers, here are some mind boggling facts you must know.
A1 – Ordinary Cow's Milk
This milk is produced by Holstein and Friesian cows, commonly known as HF Jersey. A1milk is harmful to human body. It causes diseases like stomach ulcers, type 1 diabetes, cardiac problems, autism and much more. HF Jersey cows are not a native breed of India so the milk that we drink is alarmingly dangerous. In India, our desi cow's are mated with HF Jersey cows and the result is a cross breed. These artificially created animals are not cows. The adulteration doesn't end here; the cross bred animal goes through genetic mutation to increase milk production. Their babies are not spared either. Biologically, a four legged baby reaches maturity at the age of three or four years. However, in an attempt to milk it early, they are injected with hormones and the baby matures at the age of one.
What happens to the hormones injected in the animal's body? Well, the hormones pass into its milk and successfully enter your child's body. This is one of the reasons why children mature early these days. An ideal age of puberty is presumed to be14 years for male and 12 years for female. If your child has reached puberty before this age, then you know where the hormones are coming from.
A1 or Formula, Which One is Better?
A1 milk also causes cough in infants and toddlers. It does nothing for the brain development. So, what can you do to save your child from this cross breed milk? Probably switch to infant formula. Yes, you can, as long as you are fine with feeding few chemicals to your little one.
Some of the shocking substances found in infant formula are rocket fuel, phthalates, melamine (yes the same one used for manufacturing dinner sets), heavy metals, genetically modified components and pathogens. Infant formula is a poor replacement for mother's milk. There is no FDA regulation for formula milk. Melamine is a source of protein, it is added to formula to increase its protein content. This excess protein (double of what is present in mother's milk) causes insulin resistance and is a cause of Type 1 diabetes. This vicious cycle of adulteration is difficult to break, but not impossible. You have the power to break it. Simply switch to an unadulterated option – A2 milk.
A2 – Closest to Mother's Milk
A2 milk has colostrum, which makes it the next best thing after mother's milk.
Only Indian Desi cow's produce this milk. And the good news is that no one can mess with these desi cows. These cows are very sensitive towards cruelty. Any form of adulteration will directly impact the milk production of desi cows.
A desi cow will stop giving milk if; it is injected with hormones, pumped with machine, tied and restricted, or in an unfavorable climatic condition.
A2 milk is loaded with Vitamin D, which is formed in the cows hump. Only desi cows have this hump which is known as Suryaketunaadi (in Hindi). This milk is slightly yellowish in colour and its cream is soft like a cakes icing. When you reheat the milk, the cream melts away and you can see spots of ghee forming a layer.The fat content in A2 milk is little higher. But this is healthy fat because it is naturally occurring and supports our cell structures.
Benefits of A2 Milk
A2 milk is more easily digested. In fact it could be potentially digested by those considered as lactose intolerant.
It has Vitamin D, which is required for absorption of calcium.
Cerebrosides present in A2 milk increase the brain power.
Strontium of A2 milk increases immunity and protects the human body from radiations.
It has natural Omega 3, a component that improves IQ.
As a mother, the most important thing you can do for your child is to make right choices. It is said that motherhood is both, difficult and rewarding. Difficult because you are the decision maker and you got to be a pro at that. Your baby's life is simple, it begins with waking up, seeing your face and latching on to you. So, when the time comes to replace your liquid love, what are you replacing it with? A1milk, A2milk or Formula?
Being a mother is the hardest job in the world. Blessed be!
Disclaimer: The views, opinions and positions (including content in any form) expressed within this post are those of the author alone. The accuracy, completeness and validity of any statements made within this article are not guaranteed. We accept no liability for any errors, omissions or representations. The responsibility for intellectual property rights of this content rests with the author and any liability with regards to infringement of intellectual property rights remains with him/her.