The Journey of Pregnancy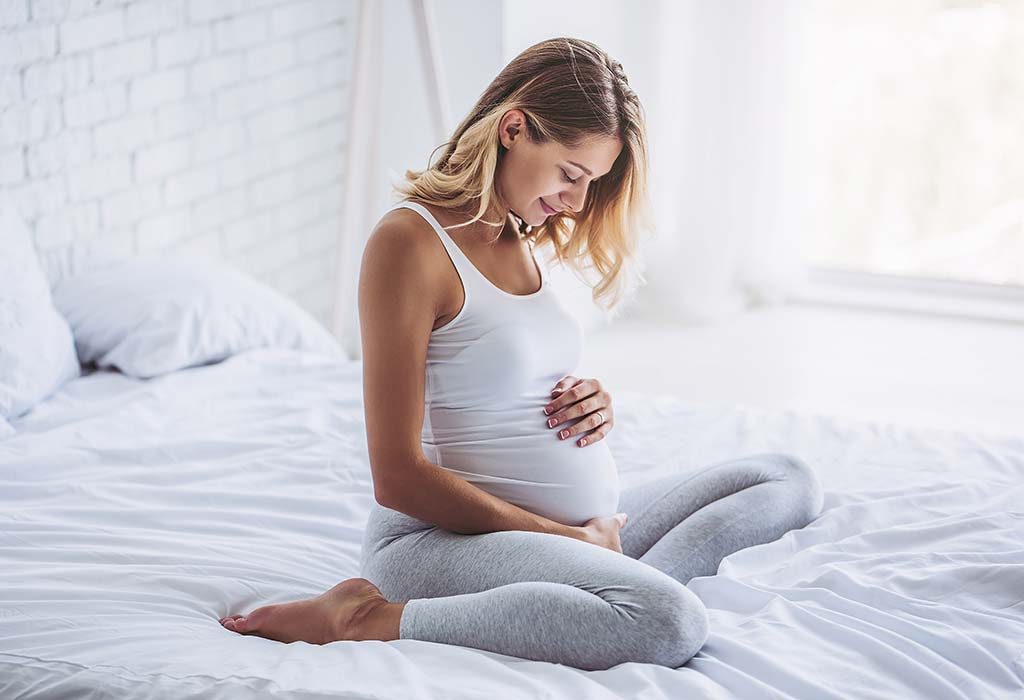 During pregnancy, once the nausea phase passes, the 'super energetic' phase comes in. It is the phase where you can do all your normal activities as per your routine (and normal activities do not include lifting heavy objects during pregnancy, you know that!) unless you don't have any specific condition which requires complete bed rest.
A lot of people suggest 'eating for two' to pregnant women at this time. But you don't need to eat for two. Eating nutritious foods at regular intervals work and can keep gastric problems at bay. As your uterus will keep growing, it might put pressure on your bladder and you'll have to make frequent trips to the toilet. Whatever work you are doing or however busy you are, don't control the urge to urinate as 'holding in' might lead to urinary infections.
At this time, you should start with some pregnancy exercises but don't stress yourself. Start slowly and if you are not comfortable performing certain exercises, don't do them. Also, remember that you should perform and even start with exercises only after consulting with a doctor and workout as guided by an instructor. Each body is different. What might've worked for someone else, may not work for you!
In case you feel like vomiting, it's perfectly normal. Watch out for the changes in your vaginal mucus. In case of any bloody discharge or something unusual, you should definitely visit a doctor. Although it's quite rare to have that in your second trimester, it's always good to consult and be on the safer side.
This is the period where you can get your 3d or 4d scans to see your baby. Although you will be going in for these scans in your third trimester as well, an anomaly scan will happen in the second trimester. You will be able to see the body parts of your growing baby. If you're in India, you might not be able to know your baby's gender. Don't try to guess on someone's experience or fix up your mind for a specific gender. It's your precious baby that is growing and its gender doesn't matter. If your family has specific expectations, just smile and turn deaf ears.
You will feel the kicks and the baby will be able to hear your voice in the later stages of your second trimester. If it's your second baby, allow your first one to feel the kicks. He/she can also sing near your tummy. This will allow your older one to bond with the baby. My son wanted to carry his sister the moment he saw her for the first time in the hospital. He started to love her even before her arrival.
Your baby will be growing fast now and you won't fit into your old clothes. So, you can start with maternity shopping. You can buy long maxi dresses which you can wear even after delivery.
This phase is just to enjoy yourself with the energy you get. Always stay positive and happy throughout the pregnancy. Avoid things that stress you. Avoid watching serials or horror movies which might raise your blood pressure. Stay away from people who are full of negativity and keep complaining. In fact, I stopped talking to some of my close relatives during my entire term just because I didn't want to have any negative vibrations around me.
And trust me both my babies always smile. Even while wake up in the morning, they don't cry. They just smile and are happy all the time except when hunger kicks in. Do remember, only a happy mother can deliver a happy child.
Disclaimer: The views, opinions and positions (including content in any form) expressed within this post are those of the author alone. The accuracy, completeness and validity of any statements made within this article are not guaranteed. We accept no liability for any errors, omissions or representations. The responsibility for intellectual property rights of this content rests with the author and any liability with regards to infringement of intellectual property rights remains with him/her.