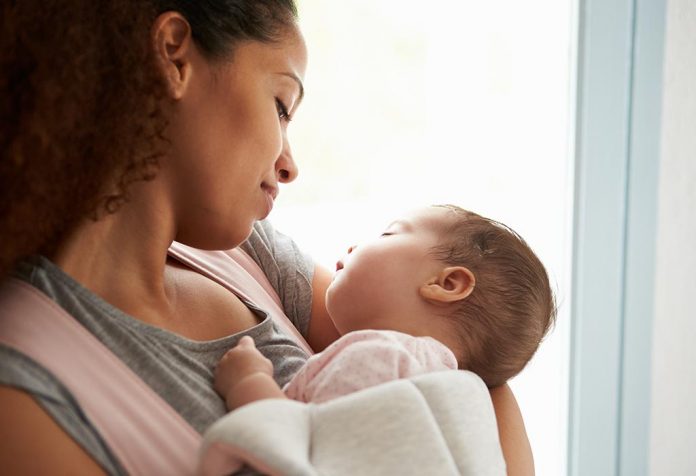 Last Updated on
Hi, My Baby Daughter
I am writing this to you to tell you the story of my labour and your birth. Because ours was totally different and unique from the other childbirth stories of labour, labour pains, and how you were born.
Your story is different – you're different and beautiful and that's what your story is all about!
It was 23rd of November and you were expected to be born by that day. On that day, I completed my full term – 9 months and 9 days of pregnancy. But you decided to stay in longer. So my trips to the doctors were scheduled once every 2 days. My baby, if you knew how much your nani and I had to wait for our number to come and the doctor to examine me, you'd have arrived way earlier. But poor you, you had no clue as to what was happening outside.
After a long wait of 9 months and 9 days (wherein my 9th month even the slightest of pains in my stomach was an alarm for everyone in the family), you still refused to come out. You little naughty creature didn't want to pop out easily and your nani and I would be like, "Nanu na drawer ma ghana paisa che, doctor kai che jivaar sudi paisa khatam nai thai, aavta jao". And your nanu and mamu had irritated me to the core. Since it was the month of November and December we would wake up to have breakfast at Nani's place. And every morning on the thaal, these two would irritate me saying it's enough we want the baby now as if it were in my hands.
And I would literally avoid any phone calls because everyone literally asked me, "Is the baby out yet?" and I would go crazy. I was the one carrying you in my stomach and prayed that people stop showing fake concerns.
Anyway, I went for my routine check up on the 29th of November 2019, which was a Friday. Your nani and I, as usual, made nanu go early with the file, so that our turn would come first. But it was 11:30 am or so when our number came. Because frankly, that's when the doctor would come.
Just like our normal routine, I went to the doctor's cabin with your nani and sat there to get examined. Dr.Shilpa came in and said, "Arva, when are you going to deliver?" And I just replied, "Ma'am, you tell me." She checked me for a second opinion and called Dr. Vijaylaxmi. They said it was too past my due date and asked me if I want to get admitted for induction of labour or wait until Monday and see how it goes. Your nani and I came out of the cabin and discussed for some time. We asked nanu what to do; we called up your Abu and dadi and asked Maula Raza. And on discussing with everyone, it was a no and so we decided to wait until Monday. If you weren't out by then we agreed we will see what to do then. So the doctor asked me to come by Sunday evening. She said, "If nothing happens, we'll admit you."
So cut to Sunday evening, the 1st of November: It was a regular day – your nani and I had everything read. We had prepared for everything we would need in the hospital – our hospital bag was ready. We were all set to go at 9:30 pm and nanu said that he was not coming and, you know why? Because of BIGG BOSS. Your Nani and I were furious. Anyway, we reached the hospital and went to our room number 202. The formalities were done and I was told that I will be woken up at 4:30 am and I will have to take a bath, post which labour will be induced through saline.
The next morning, on December 2019, I was taken to the operation theatre (OT). The nurse was waiting and put me on a drip and we waited. The doctor came in at around 10:30-11 am and checked me. All this time, I was not allowed to eat and was being given fluids. Around 6 – 6:15 pm, the doctor came in again and checked me. She said, "Arva, we can put you on your 3rd saline but why don't you go and take rest and eat something and we'll do the same thing tomorrow."
I went to my room where everyone had gathered and was waiting for me. They were saying, "Mubarak ho, ladki hui hai." Your nani was on the mashallah and masi and chachi were sitting along with Abu and Abbas. They looked at me and then my stomach and I could see the disappointment in their eyes that said, "Oh! No! Iska pet toh abhi bhi hai. Baccha kahan hai?"
We ate and everyone left. It was just me and your nani. And did I mention that your nani had kept Roza that day? It was only for you baby. The next day, I was super strict and told her not to do it and put some sense in her head.
Day 2 at the hospital. It was December 3, 2019. The day of your birth! I went through the same drill. I woke up at 4:30 am, took a bath and changed my clothes to go to the OT. Your nani was with me. They put me on a drip.
By 8 o'clock, my pains were increasing and your nani couldn't see me in pain anymore. So she called Jamila aunty who immediately rushed and came in the OT to be there with me. By 9 o'clock, I was experiencing labour contractions. Real bad contractions and 2 nurses around me asked me to push every time I get a contraction while holding onto my legs. I asked one of the nurses when you will be born. She replied, "By 12 noon, your baby will be out." I replied, "No, I want it out by 10:30".
It was 10:30 am and you were not out yet. I asked the nurse to call the doctor. My water hadn't broken by then. So I was giving ideas to the nurse saying why don't you insert a pin and break the water and she replied, "That was so lame!" Of course, in her head, it was! But I couldn't take it anymore.
Dr. Shilpa came in around 11:20-11:30 am. My water hadn't broken by that time also. She put her hand in and broke my water bag. And said, "I had only 10 minutes as you had motions inside." They could see your head and the first thing I asked is if you had hair. And they replied, "Yes!"
I couldn't handle the pains anymore and I was literally begging the doctor to do a caesarian section. Giving her ideas to use the suction cup and get you out. Of course, we all know where that comes from thanks to 3 Idiots for the not needed knowledge. Finally, it was time for your arrival.
The doctor in this dreadful situation was asking everyone as to what they think was the gender of the baby. I said that I wanted a girl and a few others in the room said that it would be a girl. A few of them disagreed and said, it would be a boy.
Finally, at 12:06, you, my baby were born and put on my stomach and I was told, "It's a girl!"
I can't tell you the emotions I went through and I was screaming…yes, yes, yes on top of my voice. You were then wiped and put on some clothes and taken outside. I instructed the doctor to give you to your nani first as let's face it that lady would have ripped anyone who had taken the baby first. Their emotions were high when they heard, you were a girl.
Your nani came in the OT to see me, we just hugged each other and cried our hearts out. You are a blessing my little angel. We love you!
Disclaimer: The views, opinions and positions (including content in any form) expressed within this post are those of the author alone. The accuracy, completeness and validity of any statements made within this article are not guaranteed. We accept no liability for any errors, omissions or representations. The responsibility for intellectual property rights of this content rests with the author and any liability with regards to infringement of intellectual property rights remains with him/her.