Story of My 9 Magical Months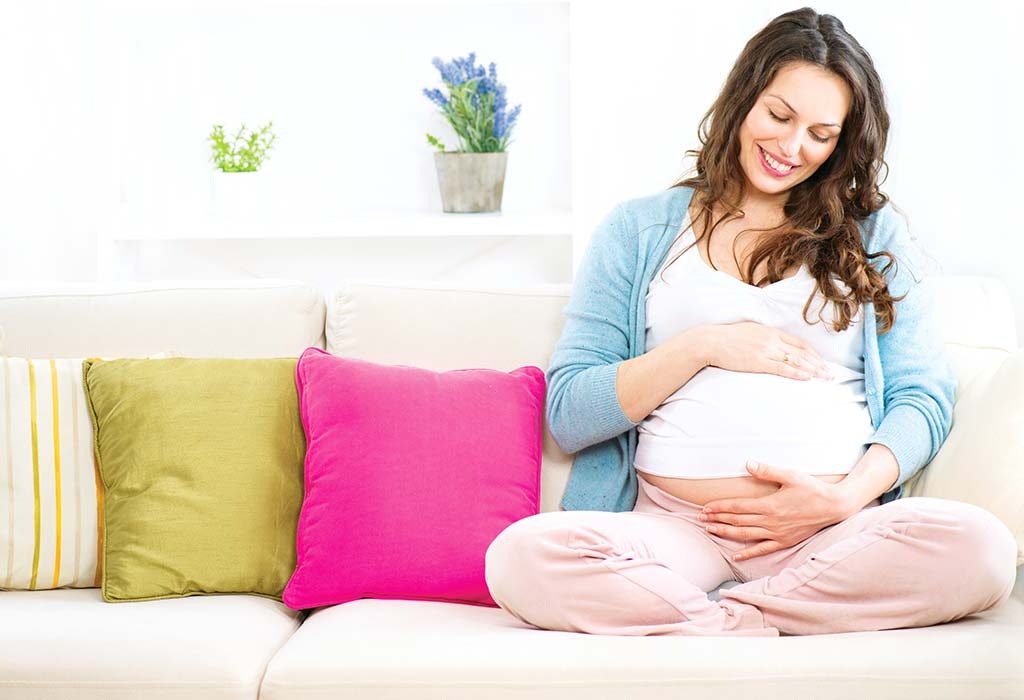 Well they say that these 9 months are magical for any women during their first pregnancy. So True!
No period for 9 months is definitely a reason to celebrate, isn't it? Jokes apart, I have had the best time during these 9 months, feelings that I've never had before, cravings for food that I couldn't think of earlier, mood swings like I am diva, and body changes from lady finger to a giant potato.
I had these regular check up since the beginning for every 2 weeks and it was the end of 3rd month that I had my first sonography during pregnancy where in I could actually make out the body parts so well, moving of eyes, those hand and leg movements and heartbeat, it's difficult to express this feeling in words.
Above all, the best thing was all the love and pamper I got from my husband.. I realised why they say, it's magical because trust me ladies, he is going to take care of you while you're pregnant as crazy. He rarely missed any checkup, he always use to be there by my side for every checkup as we had to wait for almost 2-3 hours for our turn. Not to brag, but holding hands in public while walking. Well, that was long forgotten after few months of marriage but it came back. Cutest bed cuddles ever, that kiss on the forehead before office, and sometimes you are waken up with a bed tea session. My husband isn't a very photo shoot kind of person, but I was surprised when he agreed to get a pregnancy photo shoot for that smile on my face and we really had an amazing time during those 2 days of photo shoot and we also got some beautiful memories of life captured in the frames on our wall.
Feeling the kicks in belly was one of the best feeling ever. I remember days when my husband and I use to just sit for long looking at my belly and we could actually see the movements of baby. Speaking of kicks, my baby use to kick every time I had a management meeting in office and I could barely hide my expressions in front of my colleagues.
Not to forget, my baby shower celebration, one of the most important event for me. We organised a small ritual and get together at home, clicked some fun pictures and had some really amazing moments with family and friends. It was for very first time, I saw my in laws so happy and enjoying taking the pictures considering they're very reserved so the day will always be special for me.
Days went by so smoothly as I did not face any sort of issues. Instead, I was so pampered by each and every loved one that I didn't realise it was already my last month of pregnancy and I was so close to my due date. I had this mixed feeling of excitement and nervousness and wanted my baby to come as soon as possible, so did my husband. He was actually excited for something for the first time in his life otherwise he is always so casual.
I can recall the day I felt small contractions as I went for the check up and doctor said, still there is some time left. Mom and I went back home and I started making earrings, oh yes, I had started this homemade earring business few days after my maternity leaves began as I couldn't survive sitting ideal at home. Mom and I were having video call with my elder sister, she and her husband were laughing and making fun of me as next day I was supposed to get admitted and I was there making earrings but I loved it so much that I couldn't control myself.
Next day, I admitted to hospital and my pain went on for 2 days, second day was too long I remember as I couldn't bear the pain any more and after waiting long, doctor said, we had to go for c-sec. My mom and husband were there with me in the hospital that time and they both were depressed because they could see the efforts I put in to have a normal delivery but we couldn't help it. I was there lying and hearing the conversation, I told my mom, do whatever but i can't hold the pain any more and they immediately took me to operation theatre.
There was I, lying on that bed, nurses getting ready for operation and I was shouting like crazy when doctor took almost 10-15 minutes to arrive. He gave me anaesthesia is when I was relaxed, everything was so numb, they started the operation, hand gloves filled with blood. I couldn't wait for baby to come out and I was continuously thinking I would tell them to show me the face of baby, but when they took the baby out, I had tears falling from my eyes and couldn't say anything, I still have them right now in my eyes while I am writing this, that feeling is the most amazing wonderful magical feeling in the world. I couldn't see it as they took the baby out for cleanup. Doctors then continued with my closing and it was when they were moving me to my ward, I asked doctor, was it a baby boy or girl. He said it's a boy and we both were smiling.
Few hours later, they brought him to me. I couldn't hold him as my body was still numb but I could see my husband holding a little bundle of joy. My brother took some pictures and the room was filled with happy faces and smiles. It was next morning, I woke up and I could finally feel myself, my mom gave him to me and there was I holding him in my arms, smiling and crying at the same time and it wad the end of my 9 months magical journey and beginning of a new life.
Disclaimer: The views, opinions and positions (including content in any form) expressed within this post are those of the author alone. The accuracy, completeness and validity of any statements made within this article are not guaranteed. We accept no liability for any errors, omissions or representations. The responsibility for intellectual property rights of this content rests with the author and any liability with regards to infringement of intellectual property rights remains with him/her.