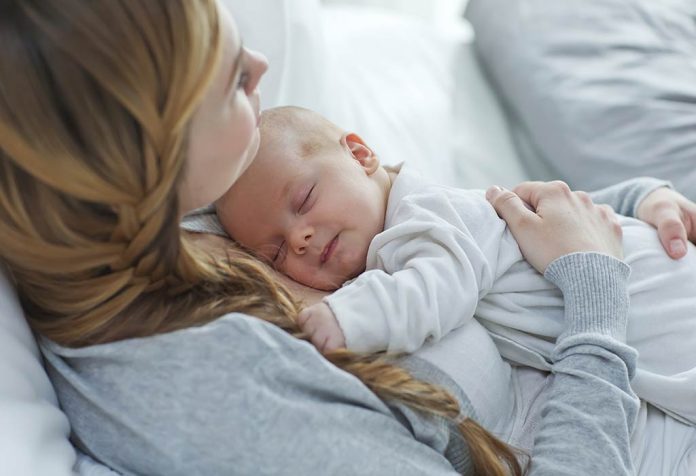 Last Updated on
I was living with my husband in Gurugram. My in-laws stay in Ambala. For delivery, my mother and my in-laws were there with me. For some reason, my mother had to leave, but she came back after some days. I gave birth to my baby boy on 7th March, 2019. I never thought that I could be a mother, because I never got those instincts, not even throughout my pregnancy, even though it was a complicated one. But, the day I had my baby in my arms, that was the best feeling. At that moment, I promised my baby, I will protect you, I will be your friend first, then mother. I will give you everything you want in your life. Yes! Every mother thinks the same. We all are self-dependent, which is good, but it becomes a problem for those who are not ready to ask for help.
If you are having a hard time, it's good to ask for help. In my case, this happened a lot. From day one I didn't take anybody's help. My mother-in-law was already not well, and my husband, who was emotionally and financially supporting me, couldn't help me physically, because he was scared about something bad happening to the baby. Please understand that it's a tough thing for the husband as well. Help him in understanding how to handle the baby, and how he can support you, instead of saying you don't know anything or you don't know how to handle a baby, as these can hurt his feelings.
Doing everything by yourself leaves you in depression. But thankfully, I recovered from that stage. So, always remember, you are a superwoman, but not always. When there is a hard time, give yourself some relaxing time, and delegate the responsibilities to others at home. It's a baby that everyone wants, so don't overburden yourself. In my case, after 25 days, my father-in-law got a heart attack, and needed immediate surgery. No one was there by my side, so my younger brother took care of me. Now, if you are thinking of having a full-time maid, then take her help, but don't rely on her, as you never know when she might leave.
Don't indulge yourself in only eating. Eat healthy. Don't believe in those laddoos. Eat only one a day. Believe me – I was 71 at the time of delivery, and in 4 months I shed 10 kg, and then after 6 months, my weight was 55. So, no hurry. After 21 days, you can start walking in a park. And yes, if you deliver via Cesarean, then also you can do it. My gynecologist told me to walk and go to the washroom the next day after my delivery. Thanks to her, I am perfect now. I start by walking at home only, because otherwise you will be constipated, which is not good.
Post pregnancy, you are asked to have dal water, jeera water, fennel (saunf) water. You must do it. If you are planning to breastfeed, then they are good to have. I had jeera water for almost 3 months, because this will not only help in increasing milk supply, but also help in shedding weight. In fact, if you are breastfeeding, that too helps in losing weight.
Don't weara tummy belt around your waist. Instead, wrap your tummy with a cotton cloth or dupatta. Use a tummy belt later on. Use a feeding pillow for breastfeeding your baby. This is highly recommended. Believe me, breastfeeding will be easy with this. I also bought a FirstCry backpack diaper bag, and that's much-needed for parents. Your visit to a hospital will continue for so many reasons, so for that, the bag should be ready.
So, in total, it's not only the baby who makes your postnatal period tough, but it's people around you who make it tough. So, choose the right people around you. Ask for help if needed. There is no wrong and right.
You must know that your body goes through a lot during pregnancy and post pregnancy. So, don't make it hard for your body as well. Feed your body carefully, then your baby gets the same.
This is based on my experience and observation. It's a beautiful phase of my life. I won't get it back unless I get pregnant again. So, mommies, during this COVID time, I wish you all the best. Love to you all!
Disclaimer: The views, opinions and positions (including content in any form) expressed within this post are those of the author alone. The accuracy, completeness and validity of any statements made within this article are not guaranteed. We accept no liability for any errors, omissions or representations. The responsibility for intellectual property rights of this content rests with the author and any liability with regards to infringement of intellectual property rights remains with him/her.