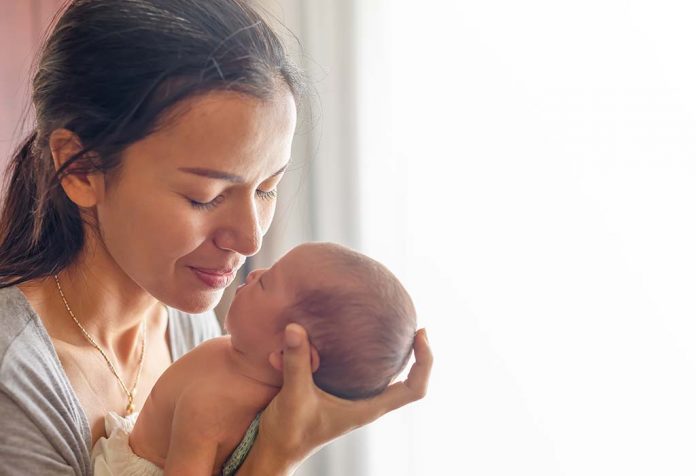 With every child who steps into the world for the first time, a new mother is born. Some mothers might be naturally maternal and some might take time to get into the role of a mother. But a mother will be a mother no matter what. The first time I saw my little one coming out of me, it was a sight to behold! The minute the doctor said, "I can see her hair, she has lots of hair!", I felt exhilarated (although, it turned out that she had a lot of hair on the back and in the front, she had scant little hair :p)! There have been a lot of new experiences from then on. What with all the "she looks like you" and "she looks like her father" and suggestions for her hair to grow more, to increase her complexion, mother expressing her disappointment that she was not a boy (my husband and I were pretty excited to raise a girl, though) and of course, queries about whether I was feeding properly and whether my breast milk is sufficient for the baby! The doctors were suggesting one thing and the elders, the EXACT opposite. How then do you deal with all the exhaustion and the confusion?
It all vanishes when your little one recognises you and your voice, and smiles, laughs and coos at you for the first time. And stay right there; it goes to downright terrifying when the doctor says that your child has some issue or the other. It might be something as simple as the common cold to incessant crying because of gas forming in her stomach, and there start the suggestions and the reprimands for unhealthy eating (I only eat home cooked meals though – even then!). Phew!
I laughed at my boss who said, "Sleep all you want now, for you will not get to sleep for years on end till your baby finds a suitable pattern." I heartily laughed at her and thought to myself, "How hard could it be?" Trust me, it can be! But all your sleeplessness is worth your little one's smile. The way she is awake till 4 'o' clock in the morning, either happily cooing at you while you pray that she sleeps or crying hard into the night, can have you feeling worried because you don't know what is wrong with her or you. No matter how mentally prepared you are, doubt still creeps into your mind. You'll find yourself asking the same question, "Am I not a good mother?"
Trust me, mommies, you are!
Just keep learning together with your baby. Take lots of help from others, mainly your husband. Don't hesitate to ask for help when you are tired or frustrated or just feel the need to get away for an hour and do what you like. I simply go for a walk in the evening when she is asleep. But I'm also always ready for a phone call from home saying that she is awake and crying. So all the first time mommies out there, give lots of love to your little one and stay positive. And to all the other mommies out there, kudos to you all. Keep doing what you do!
Disclaimer: The views, opinions and positions (including content in any form) expressed within this post are those of the author alone. The accuracy, completeness and validity of any statements made within this article are not guaranteed. We accept no liability for any errors, omissions or representations. The responsibility for intellectual property rights of this content rests with the author and any liability with regards to infringement of intellectual property rights remains with him/her.