The Importance of a "Yes Day"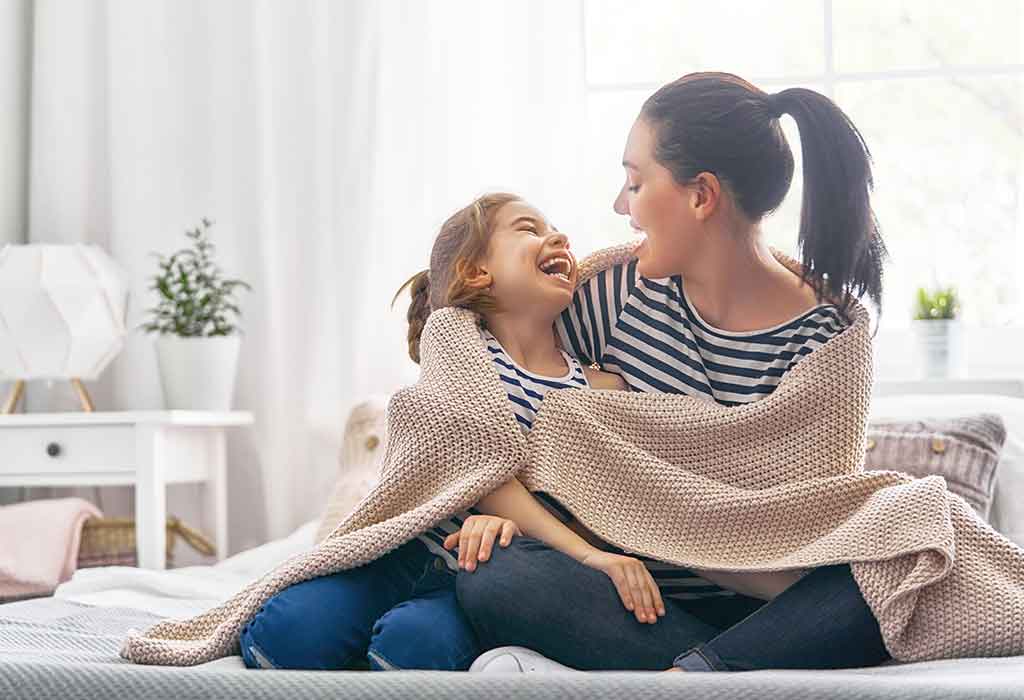 Being a mother is a tough job. It is fulfilling but, at the same time, tiring and exhausting. It is demanding. Some days, it fills you with joy and some days, with a broken heart.
I was brought up in a conservative family. My father had specific rules, and we just had to follow those rules blindly. My sister and I were not allowed to ask questions or challenge his authority. Even before making a request, we heard a big "NO". As a result, we agreed that it is preferable to not wish for anything other than to be disappointed.
If the parents and the child have formed a bond, the child will open up and talk to them. If the child believes she can rely on you, she will confide in you about her issues and concerns. I expected to be different once I became a mother. However, I had failed.
I realised I had done something wrong when I caught my child lying one day. She lied because she assumed I would be angry. She lied because she thought I would say "No" before she even asked.
What? The thing that I dreaded most was happening. I had become like my father. Was it true that I said "No" to the majority of the things?
I sat down with her and asked her calmly, "What is the matter? Why have you started lying?" She replied, "I lied because I wanted to sleep with my doll, and you never allow me to do so. As a result, I hid it beneath my pillow. But when you asked, I became terrified and didn't want to get into trouble." This made me realise that I had always been strict, and lying was her way of disobeying me. I could now recollect all those episodes when she had asked for little things, and I had said "No".
It was time to address the behaviour behind her lie. So I informed her that we would bend the "everyday rules" just for today, and I would say "Yes" for everything she wanted. She was surprised to hear that. But I assured her that I meant it. It was only the first attempt to tackle her lying behaviour.
Our "Yes" Day:
a) My daughter said, "Can I put makeup on your face?" It was a complete disaster, and I was looking like a monster. But she was giggling and laughing. So that made me happy too.
b) "Can I make lemon juice for you, Mumma?" So I cut the lemon, and she tried hard to squeeze it and finally made this tasty lemon juice for me. This brought tears to my eyes. Why did I never allow her to do this?
c) "Can I use paint for my drawing?" Even though she was little and the paint was everywhere, on the floor and the walls. But she had used the paint to make a card for me. The card was so beautiful and touching. Why did I stop her from using paint for so long to save myself from doing extra work?
d) "Can I be a masseuse and massage your back?" I gave her cream. The cream was everywhere, on the bedsheets and my clothes, but I felt so good. My back had been hurting, and her massage gave me relief.
e) "Can we both go out and play?" I was hesitant as going out in COVID times was not safe. But I chose a time when the other kids did not play, and I carried my sanitiser along. So we played on the swings, made cute little videos in the garden, took a small walk in the park, played hide and seek, etc. I felt alive after a long time.
And then, I realised that during our "Yes Day" activities, my daughter had done everything to take the stress out of my life. She did everything to make me feel relaxed and happy.
So I realised that a break from '"No" is also a break from the fear that I was somehow failing to be a good mother. We learnt a lot of things about each other. So our "Yes Day" made me acknowledge that this is her life, and I can only guide her but not dictate how she wants to live.
I keep doing such activities with her atleast twice a week. I enter into her imaginary world where she is most content, and I love to be a part of her world. She has started sharing all her emotions and fears with me, and I am always there to help her overcome them.
Disclaimer: The views, opinions and positions (including content in any form) expressed within this post are those of the author alone. The accuracy, completeness and validity of any statements made within this article are not guaranteed. We accept no liability for any errors, omissions or representations. The responsibility for intellectual property rights of this content rests with the author and any liability with regards to infringement of intellectual property rights remains with him/her.