Imagination Has No Boundaries- Children Have Always Proven This ?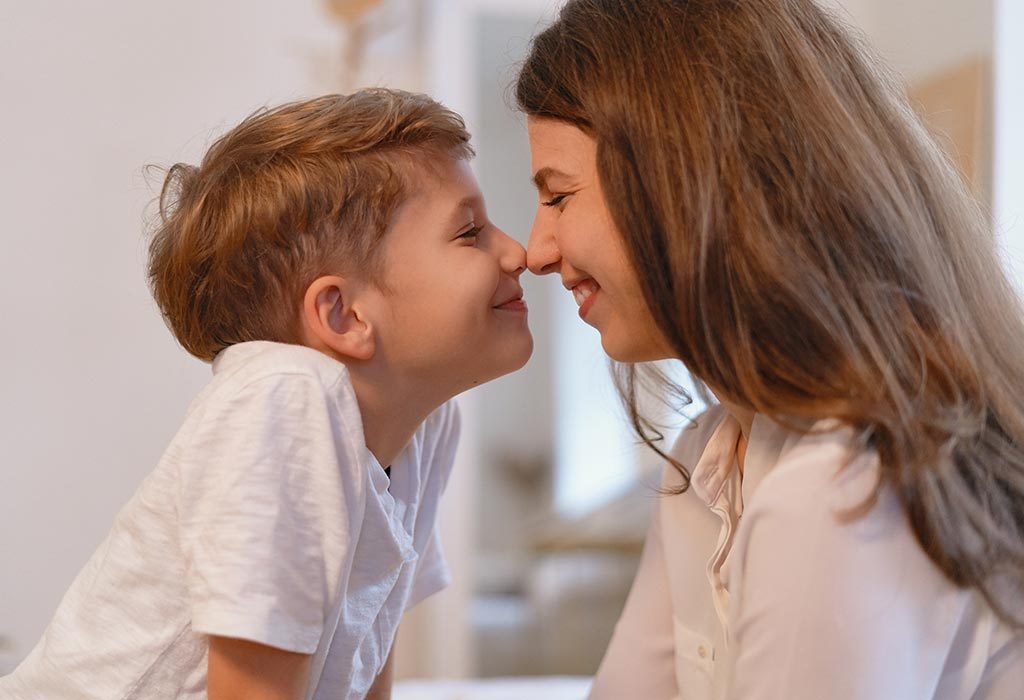 Born from a mother's womb

They live in every heart

Obstreperous by nature

They are God's finest creation

Loving them is all you can do

As hating them can't be true
Believe it or not, children have the ability to make you agree to whatsoever they want for themselves.
They are the biggest blackmailers and we get blackmailed easily by them. My son gives me goosebumps every now and then. He is a great fan of horror movies and serials. He loves seeing them every hour.
Every morning, talks begin not with good morning but with "Mama, I had a dream about a ghost, a haunted house, a vampire, zombies."
But, today Iwas astounded. My son got up with a smile on his face. Confused, I asked him what's the matter, and told him "Don't think you will take a holiday from school." He smiled and said ," Mom I had a beautiful dream today." My jaw fell open. Dream that too beautiful not horror !!!! I asked him, what was it and then the chatterbox started off…
I was the prince mom, you and dad were the queen and king. We were in a chocolatey world. Everything was in brown chocolate but only our beds were white in color made of milkibar chocolate.
Doraemon was my ride and Superman and Batman were my bodyguards. Action Kamen and Shin Chan were my best friends. All the people were very happy in our kingdom. There were no fights and no bad people. There was no race for earning money .
People had their own land and own cow. I had a helicopter on which I use to take a ride of our kingdom. There was snow for six months in a year and I made a lot of frozen figures, snow man etc .
Above all, there was no school in our kingdom. Children use to play all day long and eat chocolate from my palace and the chocolate came back by itself. " It was a magic kingdom." I interrupted and asked him, "How did you increase your knowledge ?" "How did you read books ?" His answer made me laugh aloud. He answered, "Hey mom its dream and we all are very much educated." He continued saying dad never used to go to office. Children used to live with their parents. Above all, there were no smartphones, only landlines. Mom and dad had lots of time for their kids and children and used to play a lot of outdoor games. He was giggling when he told me this and asked me, "Mom when will I live my dream!!!!" I was speechless and asked him to get ready for the school.
These cartoons… they make our child's imagination so wild, immense, stupendous, encyclopedic that at times it feels that some day their innocent dreams should definitely come true as ….
The innocence of children is what makes them stand out as a shining example to the rest of mankind.
Children are innocent, creative and naughty too … its often said, "A child's face is the index of his mind." Hopefully someday this world will be a better place to live in and to some extent children will actually live their fantasy world….. be it not a chocolatey world but we can well imagine a world in 2050 or even later, what is shown in Hollywood movies might be true some day.
Kids are innocent, lovely and kind

Being rude is not their mind

They know how to impress you

With those hugs and kisses right through

They are stubborn, they are aggressive

You can't Judge them, they are possessive

Rebuke them, they will be mad

Embrace them, they will be glad

Kids are kids born to be like this….
Disclaimer: The views, opinions and positions (including content in any form) expressed within this post are those of the author alone. The accuracy, completeness and validity of any statements made within this article are not guaranteed. We accept no liability for any errors, omissions or representations. The responsibility for intellectual property rights of this content rests with the author and any liability with regards to infringement of intellectual property rights remains with him/her.