My Experience During and After Pregnancy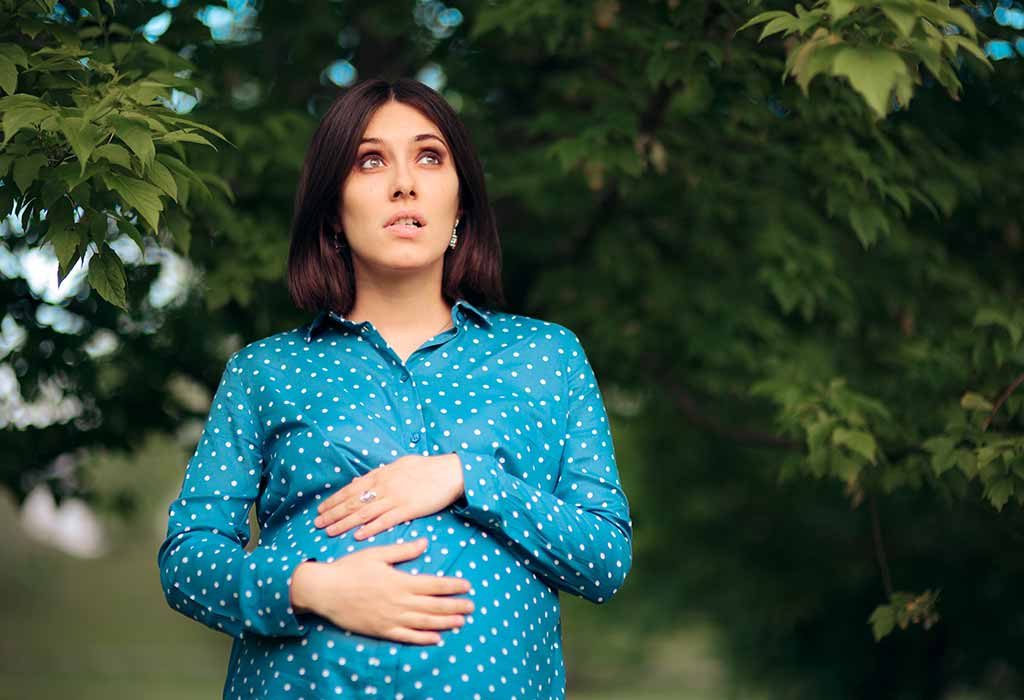 Before conceiving, I was aware of the fact that once you get pregnant, a baby will be out in nine months, there would be a bit of nausea and cravings and I would gain weight, deliver the baby and done. Right? Wrong!!!!
Here are a few things I didn't know about pregnancy and delivery:
No one told me how bad nausea would be. During the first few weeks of my pregnancy, I was scared to eat or drink anything.
I used to be upset with my husband over everything. He told me once that he was hungry and I got mad at him! He didn't know what his fault was (just a heads up – he is at fault most of the time), but I refused to calm down. Pregnancy hormones!
I wasn't told that even a minor spotting could make me so paranoid. I went crazy and used to think about it all the time. I became a pessimist and would wait for each scan. Bah! It might sound weird, but I was like that. Really.
No one told me that I would not be able to eat some of the foods I love. I couldn't drink tea or milk or even rice. The smell of these food items got me mad due to nausea.
The first three months were gone in caution, nausea, and vomiting, the next three months in adjusting to my newfound appetite, and the next three months in aches and pains!
The baby isn't always out in nine months. In fact, there is nothing called 'nine months' in medical terms. One can deliver anytime after 32 weeks (premature), or anytime between 37 and 41 weeks. Labour is induced if they don't deliver within 41 or 42 weeks! Nobody told me about that. I was not prepared for this at all! Injections, drips, heartbeat monitor everything was scary. But, I had to be stronger than my husband who was more scared than me 😀
Then the child is born. My child was born through vaginal delivery. Episiotomy stitches are painful. Very painful. I had to take painkillers to curb the pain.
The baby was constantly hungry. She did take formula milk. Also, I had to try. Baby gets hungry and then poops. This process is very difficult to follow in the first few weeks. It takes time for a baby to adapt to a routine, and till then I was sleep-deprived. Lack of sleep made me tired all the time and I didn't want to eat initially.
I hated my wobbly stomach. I hated my uncared face. I hated when there was a crack in my nipples and it started to bleed. I hated to lose my independence all of a sudden. I couldn't get out of the house as frequently as I would have liked. It was a tumultuous ride for sure.
Postpartum depression is a real thing. Many mothers experience it, and it is perfectly normal.
At times, the baby cries and I didn't know what is wrong. She refuses milk, hugs, doesn't sleep. She cries and cries and cries. Then, I am so exhausted that I cry too. No one warned me about colicky baby either.
People come to meet and greet you upon the arrival of the newborn and then you are alone to take care of the baby, all by yourself. It is hard to manage it all together.
I was advised against exercise for at least the first few months. But then, who had time even after that?
Being a mother is a gigantic responsibility. You are always on a roll. You tend to put kids first, no matter what. "I don't want to cook, oh wait what will my baby eat. Okay, let me fix something simple." Or "Let me check the kid's section too"!
But then, it all passes. Baby gives you the most precious smile, craves for your love and attention. Baby makes you feel important like no other. Babies are miraculous. They have the intensity to heal you by their Midas touches with their little hands and kisses. They don't care if you haven't done your eyebrows done, haven't had a haircut in months, or whether you fit in your favourite pair of jeans. They love you just the same. And, it makes all the efforts worthwhile!
Childcare is beautiful, frustrating, challenging, time-consuming, laborious and not always pleasant. Women should break the bubble of being perfect mothers and accept the reality that it is perfectly okay to not be perfect at everything. It is okay to seek help. It is okay to talk to the professionals if required. It is okay to pamper yourself once in a while. There is no single definition of motherhood. Everyone has one.
Disclaimer: The views, opinions and positions (including content in any form) expressed within this post are those of the author alone. The accuracy, completeness and validity of any statements made within this article are not guaranteed. We accept no liability for any errors, omissions or representations. The responsibility for intellectual property rights of this content rests with the author and any liability with regards to infringement of intellectual property rights remains with him/her.