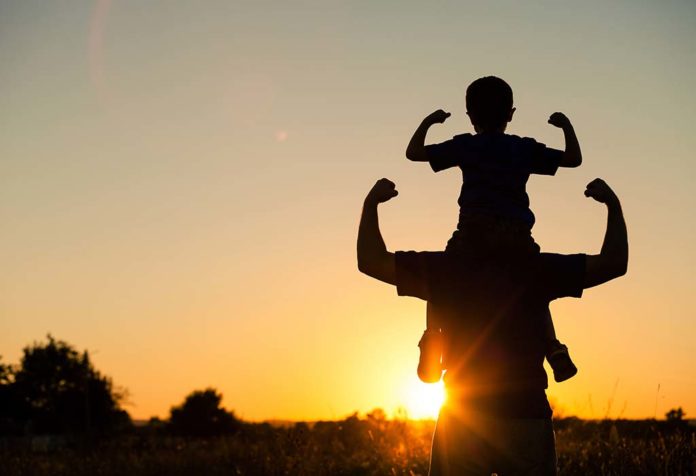 Last Updated on
When people think about parenting, the first idea that usually springs immediately to mind is motherhood though fathers play an effective role in a child's quality of life. Men are the family's tower of strength, providing all kinds of support to every family member. They always look after their families, but their assistance as fathers to their little ones helps the children establish a stronger and balanced mental foundation. According to studies, having a father or a father-like person at home benefits children's mental development.
Children suffering from anxiety remain commonly unnoticed in India, especially by seniors at home who say things like "he/she is just a kid." It's not always possible to pinpoint the exact origin of an issue. Examining the often-overlooked topic of children's anxiety, I believe that children require greater attention from adults when coping with any anxiety concerns. There is indeed a range of emotions that toddlers/preschoolers may encounter while they begin new social engagements.
Types of Worries Toddlers May Face
Children while growing up may suffer from anxieties resulting from various reasons or occasions. Some types of anxieties are:
Afraid of the unknown: Infants who have not been exposed to many interpersonal activities with diverse people within or outside their homes may be fearful of the unfamiliar. When they are terrified of people, they usually hide behind their parents/guardians.
Being by themselves: Several toddlers often become anxious about being left alone, whether in a play area, a bedroom for sleep, or at a family event while parents converse with others. Such kids start isolating their parents from other people, forcing them to spend all their time with them.
Fear of the doctor: This is a very common phobia found in children from infancy through their teenage. The fear and anxiety aggravate with time if not adequately addressed in childhood. Children need to be taught that doctors are there to help them.
Imaginary monster: Kids are likewise terrified of the possibility of a ghostly figure right in the next room or the dark corner of the room. They build their fear around their imaginary monster.
When moms see their children in distress, they instinctively strive to make things better for them. However, fathers do not think this way; they rather try to address the issues in a way to create a long-run impact. Fathers intend to create an atmosphere that will encourage the children to learn and do things independently. The following are the approaches usually taken by most Dads to encourage their youngsters:
Put up an act to introduce the imminent anxiety before it actually happens: Fathers put the imminent fears and worries in their children's minds before they happen. For example, suppose the child is afraid of something. In that case, the father can modify the game by facilitating the child to visualize the situation positively, thereby allowing them to overcome the fear easily.
Use calming technique: This is my favorite strategy, though usually overused by most Dads; for example, if the child is terrified of large animals, the fathers help them conquer their phobia by singing rhymes that include the animals' names. Fathers attempt to make their little ones feel at ease by playing with them with their favorite toys, dancing with them, or even bathing with them to help relieve their stress.
By appreciating/rewarding: According to Dads, children must be rewarded not just when they perform better academically but also when they overcome their phobia or anxiety. These rewards may include a trip to the park, gifting a chocolate/candy, or visiting a favorite cousin.
Increase self-confidence: Most fathers teach their children to be self-assured and confident. Most fathers let their children be a little uncomfortable while they work things out for themselves. However, the father will let the child be on their own but under his constant presence to ensure safety. For instance, they can both jump into the pool at the same time for swimming or take a boat ride together, if the toddler has an aquatic phobia.
Provide a sense of security: Dads continuously demonstrate their love for their children by giving them soft hugs and kisses. They proudly praise their toddlers loud and clear for every small or big achievement. This gives the children a sense of stability and security that helps them prosper. Fathers spend their time having real conversations with their kids, working together, playing together, perhaps learning a skill together. This makes the kids feel protected and believe they have the freedom to grow.
Not only do fathers guide their kids to listen and follow regulations while acknowledging the needs of others, but they also teach them to respond to the requirements of others by instilling in them the value of sharing. Moreover, kids mostly look up to their fathers for physical and mental security.
Disclaimer: The views, opinions and positions (including content in any form) expressed within this post are those of the author alone. The accuracy, completeness and validity of any statements made within this article are not guaranteed. We accept no liability for any errors, omissions or representations. The responsibility for intellectual property rights of this content rests with the author and any liability with regards to infringement of intellectual property rights remains with him/her.