Managing Daily Routine With Children Is Not a Child's Play!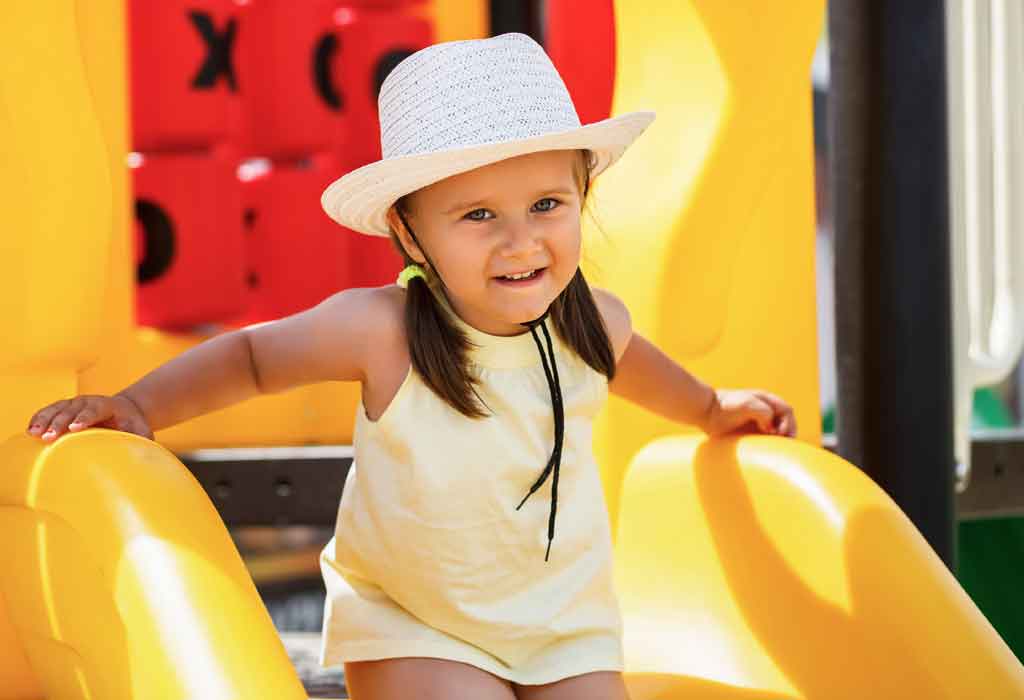 Your toddler is no more a baby. Your child needs activities and then some more activities day by day. You may get tired, but they won't!
By now, all I could understand from seeing my tiny bunny grow daily was that she needed constant attention. Unfortunately, despite numerous pieces of advice from the considerate individuals who managed to have children before me, my brain is not well-equipped to keep her occupied during the day. These suggestions are useless when it comes to parenting your child, though!
After being denied admittance to primary school (for being too young), I was once again left alone at home with my 2-year-old during the day until my husband arrived home, and I was able to flee in the evening. What about the entire day, though? According to her, I completed this challenging task after much patience and days of self-training. So naturally, the activities had to be arranged to keep my little cute girl occupied. Here is a timetable of what we have planned until her dad comes to save us. I hope some new, inexperienced mums like me can use it!
Wake-up call.
My daughter is not an early riser, just like me. So she takes her own time to wake up (until she gets admission to the pre-school when real life starts). So it gives me ample time to finish my morning work, and when I feel I am quite unloaded, it's time to wake her up. Some people might advocate this as inculcating wrong behaviour in my baby, but everyone has their way of handling things. So dear lawyers, please excuse us!
Time to clean up.
My maid turns up at around 10.30, so she is busy with her work. So I keep myself busy with my daughter's cleaning time, and she is ready while my house is getting cleaned, so she doesn't create a mess while roaming after my maid with the broom in her hand.
TV time with breakfast.
Now that she is ready, I need to engage her to get myself ready. So, it's TV plus breakfast. Then, I cook parantha so she can grab a piece in her hand and take bites while enjoying her favourite rhymes. In the meantime, I finish my bathing etc.
Time for milk, followed by an afternoon nap.
A short nap, not for her but for me to regain my lowered energy levels. If she sleeps, fine; otherwise, I keep her busy with her favourite puzzles and take a short nap while she enjoys her play.
Fruits time.
It's now time for fruits she likes to have. Though she is a fussy eater, I keep on trying my hands to feed her with fruits; sometimes, I succeed, and sometimes she succeeds.
Short nap time for her.
And preparation of lunch and other small household work and my official work and some time for me.
Lunchtime.
We generally have lunch together, depending upon madam's mood.
Activities time and study time.
Colouring, cricket, hide and seek and any other activity we both enjoy with each other. After that, it's our play and study time.
Park time after evening snack.
Sometimes snacks come after park time because she is very accurate about her park timings. She wouldn't take it if Mumma goes late and would call her dad to file a complaint!
And then, dad is at home.
And we both get a break from each other for some time after a long day.
So this is how my day goes with my growing kid, who I do my best to entertain and teach simultaneously.
In a nutshell, it's not only how much time you spend with your child; it's also essential to ensure they have anything to do. This includes keeping them occupied with eating or watching their favourite nursery rhymes on television. Toddlers get bored quickly, and it can be challenging to keep up with their shifting requirements as they develop. However, all it takes is a little patience.
All the best!
Disclaimer: The views, opinions and positions (including content in any form) expressed within this post are those of the author alone. The accuracy, completeness and validity of any statements made within this article are not guaranteed. We accept no liability for any errors, omissions or representations. The responsibility for intellectual property rights of this content rests with the author and any liability with regards to infringement of intellectual property rights remains with him/her.