Baby is Fine, But How are YOU Doing?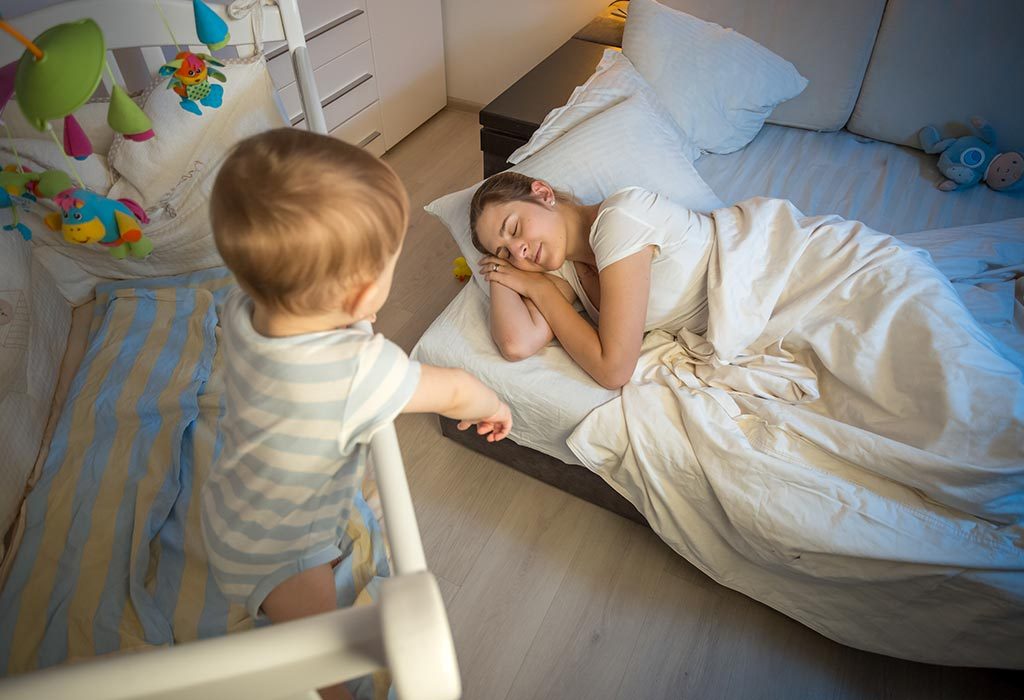 Mommy care is Baby care
So motherhood has finally knocked on the door. You have just held your beautiful little creation in your arms. What is it that you want the most now? As a fellow mother, I know that one thing that's common with all mothers is the determination to keep their babies safe and healthy at any cost. This is a mother's basic nature which is a blessing to every child.
But somewhere down the line we forget ourselves, lose our individuality, put an abnormal load on our body and mind and hope to function like a superwoman. Even with our baby's best interests in mind, doing this is not advisable.
It is not selfish to take out time for your hobbies, pamper yourself with the food you like to eat, watch a movie, soak yourself in a warm bath and take a good night's sleep. Sounds like a dream? Well, it's not.
All this can be done if you want. If you are feeling guilty of not being with your baby while you are relaxing or enjoying then consider the following:
Only a healthy mother can nourish a healthy baby. Makes sense? Your body has gone through tremendous pressure and exhaustion throughout the pregnancy and delivery process. Your body is now recovering and needs your help in doing so. It needs food, sleep and care in that order.
Eat a wholesome diet, never skip a meal and take your multi vitamins. Take out time for eating, no matter what. Hand over the baby to a nanny or babysitter or any family member while you munch your food. Bon appetit, Mommy.
Sleep sounds like a crazy dream with a new born? It is difficult to squeeze in an 8-hour long sleep but there are other ways. One of them is to nap when your baby naps. So you can sleep 1 or 2 hrs sporadically throughout the day. It helps immensely. All the other housework can wait. While you sleep, your body is in recovery mode. Also sleep deprivation can make you irritable, sad and depressed. Another idea is to pump out breast milk, store it in zip lock bags or bottles, handover the baby to your spouse or support person while you nap. That way you can sleep a little longer as the baby doesn't need you while sleeping. Happy zzzzzzing.
Your baby is the centre of your world but you are an individual too. Respect your needs and take care of them. Taking care of a newborn can exert a lot of stress on your mind too. Go for a walk, eat chocolate you love ( dark chocolate is a mood enhancer), listen to your favourite sound tracks and take out at least 1 hour for something you love to do. Taking care of these will keep you emotionally healthy and sound.
Doing all this has a very effective and long-lasting effect on you and has the potential to offer a better parenting experience. When you hold the baby after a good meal, proper rest and a calm mind, you are better prepared to take care of him/her and shower all your love and attention because you feel better inside out.
Your energy resonates in the child. The positivity around you will bring out the best parent in the world.
Often the key to being a good parent is not sacrificing your needs for the sake of the child. It's the opposite. The better you take care of yourself, the more rejuvenated you will feel when you hold your baby. Your parenting will be more refined and much better.
Remember it starts with YOU.
Disclaimer: The views, opinions and positions (including content in any form) expressed within this post are those of the author alone. The accuracy, completeness and validity of any statements made within this article are not guaranteed. We accept no liability for any errors, omissions or representations. The responsibility for intellectual property rights of this content rests with the author and any liability with regards to infringement of intellectual property rights remains with him/her.