Ria's Most Precious Birthday Present, A Gift For The Entire Life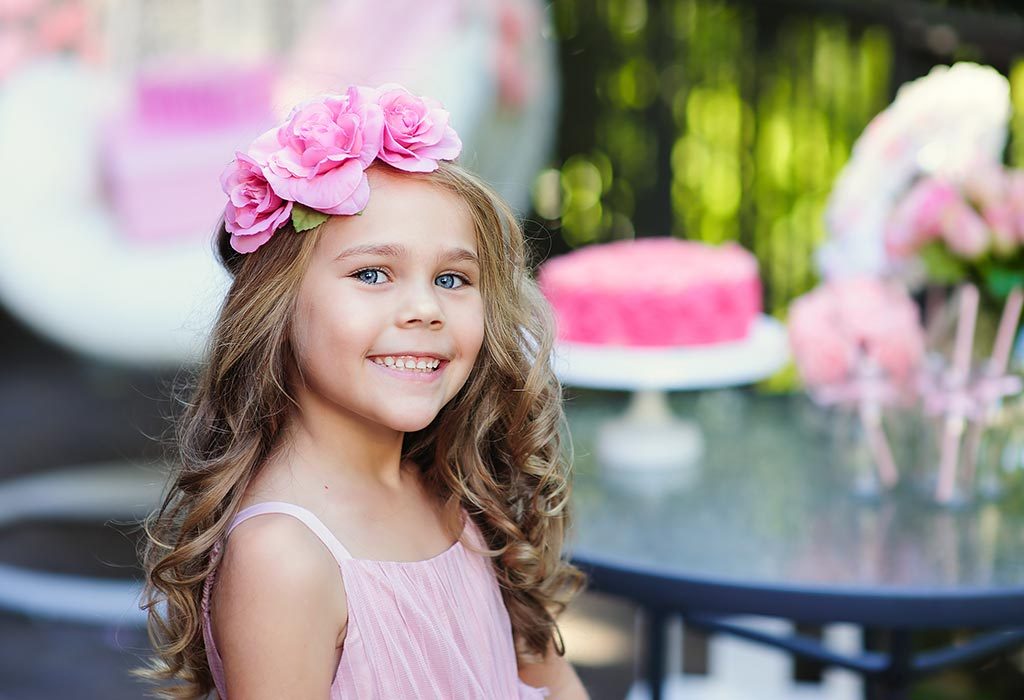 "Please mom, tell me, what is my birthday present" , three years old Ria sounded extremely curious. "Just wait for some time my birthday girl, have patience" , answered Mamta lovingly, and Subodh smiled as he drove his wife and daughter to their destination. The car stopped in front of an orphanage. "Your wait is finally over baby, get ready to see your birthday present" , Subodh announced. "Here dad, is this a gift shop" ? Ria enquired. " Come with me Ria, I'll let you know" , said Mamta as she held her hand and started climbing the stairs.
It all started two months back, when Mamta had visited St. Mary's orphanage with the children of her class as their field trip. Mamta was a teacher in a nearby school. When she visited this place, she chanced upon this little baby of merely a few days, crying her lungs out lying helplessly in the cradle. Mamta being an affectionate lady with a heart of gold went near and picked her up. The baby suddenly stopped crying as she cuddled her warmly. Mamta sat on a chair with the baby in her lap and fed her the bottle of milk she was refusing to take before, although she was hungry. Mamta instantly fell in love with her, she could not resist her beaming eyes, innocent face and the strong grip with which she had held her saree. On finishing up the milk, she even gave Mamta a beautiful smile. On finding out from the authorities, Mamta came to know that the baby's mother had passed away after her birth and the father abandoned her in the hospital itself. This was how she reached St. Mary's orphanage. It was difficult to part with the baby for Mamta, but she had already made up her mind; she only needed to know Subodh's views before taking the decision. Subodh agreed to adopt this baby after some initial reservations, but once he saw the child, he also could not wait to bring her home just like Mamta.
So, the day had finally come when they were going to add a new member to their family. The couple had intentionally planned this on their daughter Ria's birthday.
Ria entered the orphanage office with her parents . "Where is my birthday present mom?" Ria couldn't wait anymore. The lady incharge instructed one of the staff member to bring the child. Mamta took the baby in her arms and stooped a little to reach Ria .She said, "here is your birthday present Ria, your baby sister". Ria widened her eyes as much as she could and said "woooww" , in absolute thrill and surprise." She is my baby ; you are not lying ;O I love you mom, I love you so much . Give her to me, I'll carry her" , she tweeted. "OK sit down , Mamta said as she put the baby in her little lap, while holding her from beneath. " She is so cute, just look at her dad, we will take her home and she will sleep with me", Ria continued to talk. "But my friend Sam's little brother came from the hospital, is this a hospital dad?" Ria wanted to clear her doubts. "Hahaha…" Subodh laughed, "no darling this is not a hospital. Since it's your birthday today, God decided to send your baby sister here, where you can celebrate with many other children and make new friends as well," he explained. "Where are the other children dad?" , asked this overjoyed and inquisitive child. "Come I'll take you", said the lady in charge. Ria went inside the orphanage and celebrated her birthday with the children staying there. They played, they danced, they enjoyed together.
It was time to go back home along with a new family member and Ria's happiness knew no bounds. "What is her name mom" , Ria asked. "Gudia" , said the lady incharge as they were calling her by this name for the last two months. "I will call her Fairy, because she looks like one, my Fairy", declared Ria with pure love as she kissed her little sister.
"Lamha hai ye kitna pyara, rishta ye anmol hai,
do pariyon ko baandha jisne, prem ki pakki dor hai."
This article is inspired by the true story of a friend, although I have taken my creative liberty to make it an interesting read. Both of these children are growing up and developing beautifully in the canopy of their parent's love, care and blessings.
If you enjoyed reading this article, do like it, share it and don't forget to give your feedback.
Disclaimer: The views, opinions and positions (including content in any form) expressed within this post are those of the author alone. The accuracy, completeness and validity of any statements made within this article are not guaranteed. We accept no liability for any errors, omissions or representations. The responsibility for intellectual property rights of this content rests with the author and any liability with regards to infringement of intellectual property rights remains with him/her.