Simple Ways to Stimulate Thinking and Reasoning in Young Children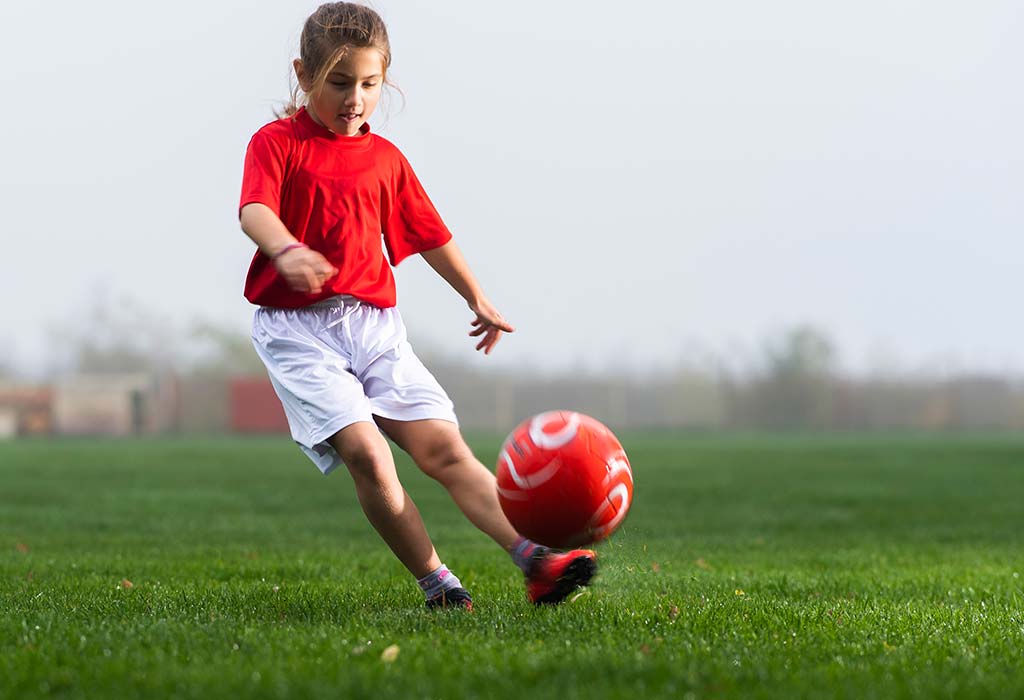 Thinking and reasoning should be engrained in kids' personalities while they are young so that these become a habit when they are older. Often, as parents, we tend to believe that kids will automatically learn to reason as they grow older. While this may be true to a certain extent, instilling good thinking and reasoning at an early age makes kids logically strong and makes reasoning a habit as they grow older.
Below are a few ways that, as a parent, I've tried and researched on, and that works when it comes to getting kids to think and reason:
Reading: In the words of Emilie Buchwald, "Children are made readers on the laps of their parents." Another famous proverb goes, "A child who reads becomes an adult who thinks." Reading to our kids strengthens the parent-child bond while inculcating an interest in reading, stimulating creative thinking, improving cognitive development, language skills, and reasoning, and increasing concentration in kids.
Guessing games: Guessing games, like "I spy," where the child has to describe the things they want for another person to guess, help a child develop new and innovative ways of describing things, thus stimulating the thinking in the child.
An example would be: A child says, "I spy with my little eye something black in the house, and it can keep us entertained."
The person guessing it would probably say it's a TV or music system or even a computer.
The child decides the right answer. It's as simple as this but can be super fun and works especially to get the child to observe things around him and develop innovative ways of describing them. It also helps in the language development of the child.
Asking riddles is another fun yet logical thinking stimulating game. At times, kids make up riddles that have no meaning or sense. Don't discourage them; on the contrary, try to make sense of what they are asking; this is the first step to get them thinking. Gradually introduce them to riddle books or begin by asking them riddles based on their favorite TV Shows or cartoon characters so that they get the hang of asking riddles. After that, get them to ask you riddles that have a structured answer, which gets them to train their mind to think, begin questioning, and comprehend what they see and listen to. This also enables them to learn to think fast while guessing answers or asking questions.
Change/summarize the story: Read a short story to the kids and ask them to summarize it without changing its meaning. This helps to develop their cognitive intelligence and understanding power. Another way is to ask them to develop new ways to write the story while keeping its crux or moral the same. It's a fantastic way to stimulate creative thinking in kids.
Change the ending: Read a story to the kids and get them to narrate it in their own words, but with a different ending and a different moral, and then probe why they wanted the story to end in the way they narrated it. You will be surprised at the number of endings a child can come up with!
Don't intervene immediately: If your kid gets stuck in the middle of a problem or while trying to figure out something, don't intervene immediately; give them time and space to come up with their solutions. Allow them the liberty of making mistakes, taking their own time to figure out things, and correcting their mistakes their way. Who knows? Their solutions could be better than ours; wait till they ask for help.
Let them be idle: While this may sound stupid, sometimes an idle and relaxed mind can get children thinking and coming up with new ideas and solutions, which otherwise would not have occurred to them.
Household chores: Make them responsible for household chores, like folding their clothes or arranging their cupboards and shelves. I have found that asking kids to manage simple chores like arranging their cupboard or study area so that they will be able to get their stuff easily really helps. So, the kids come up with new ways of arranging their cupboards and stacking their stuff differently each time. This encourages them to be responsible and become logical thinkers too.
Don't elude their "what if," "why," and "how" questions: Children have a bank of these questions that usually will come out at a time when we are extremely busy or totally out of time. In these cases, there is a tendency, as parents, to express irritation, sometimes unknowingly. While this discourages children from thinking, as parents, we can park these questions aside and address them at a more relaxed time. In any case, we shouldn't forget to address them. Also, remembering to address children's questions later gives them a feeling that they are valued and that their questions are important.
Appreciate their suggestions: Appreciate their suggestions or views, however insignificant or illogical. Appreciating them will get them to want to contribute more and thereby think more.
Indoor games: Indoor games like chess, building- blocks, Lego, clay, slime and connect 4, solving mazes, crosswords, Sudoku, Rubik cube and spot the different kinds of games also help stimulate thinking in kids.
Outdoor games: There is nothing like being exposed to nature and interacting with peers. Outdoor games have ample mental, emotional, social, and physiological benefits while also encouraging children to think, explore, and reason.
These small steps effectively get children to start thinking early, and what better time to start than now!
Disclaimer: The views, opinions and positions (including content in any form) expressed within this post are those of the author alone. The accuracy, completeness and validity of any statements made within this article are not guaranteed. We accept no liability for any errors, omissions or representations. The responsibility for intellectual property rights of this content rests with the author and any liability with regards to infringement of intellectual property rights remains with him/her.