'Healthy' Junk Foods for Kids – Some Tried and 'Tasted' Mommy Tricks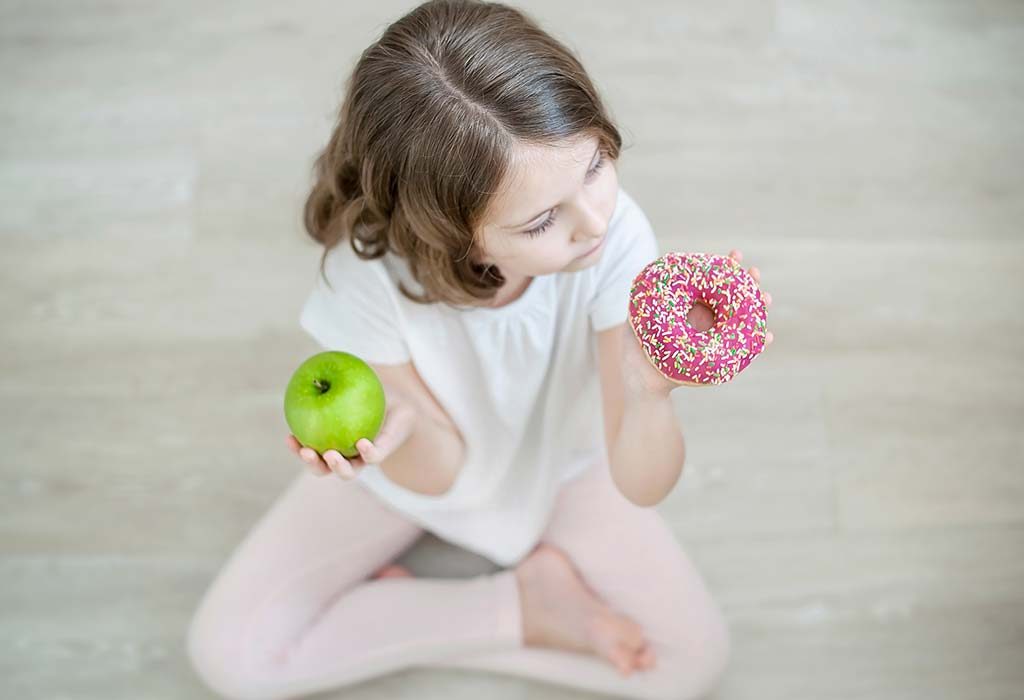 In this Article
We are forgetting the goodness of age-old Indian food these days. As I have observed, many parents are giving junk foods like pizza, burgers, Maggi to their kids routinely; either to fulfil the child's demands or their own cravings.
Junk foods have taken a top place in birthday parties, movie halls, Sunday outings, and picnics. Many junk food outlets are packed with kids of all ages, who are happily eating unhealthy, empty calories. It's so addictive that once tasted, kids will crave for more. It can have extremely deleterious effects on health if consumed in excess. Early onset of diabetes, hypertension, heart diseases, coronary blockages are already prevalant in the Indian population. Childhood obesity is also an emerging problem these days.
So How Do We, Mothers, Tackle This Tactfully?
The most important thing is that when we expect to make diet changes for a kid, it applies to the whole family. Kids will not accept the change if parents are eating all the forbidden things.
Also never introduce any unhealthy foods to babies, between 6 months to 3 years of age, not even a bite. That's the best age to set good eating habits. After 3 years of age, the child will be having it by some means, of course, by insisting or crying for it.
Here are some tips to, at least, make junk foods healthier for the kids; that way you can keep the nutrition balanced.
1. Pizza
Children usually eat cheese burst, double cheese or extra cheese pizza, as it's free of veggies and less spicy! Watch the amount of cheese your kid is eating. It's a fine source of protein and calcium but it's high in saturated fats and sodium too which is harmful for the heart in the long run.
So the best thing is to bake a homemade pizza! You can limit the amount of cheese and add enough amount of veggies to it. Finely chop capsicum, tomato, onions, cabbage, quickly stir fry, toss with cheese, so veggies don't appear prominently. Make a fresh homemade pizza sauce instead of a packed one if possible.
Try making some cartoon faces with pizza toppings too!
2. French Fries
Always buy the smallest possible pack if you are buying it for your kid. Try homemade fries, shallow fried potato wedges whenever possible.
It might take your time but at least you will be sure about the quality of oil used.
Also try to introduce healthy crunchy items like poha\rice papad, khakhra to your kid.
3. Burgers
Food chain burgers are loaded with cheese, mayonnaise, high amounts of salts and oils. Always choose the one with lots of veggies. Try homemade varieties which will be always safer.
4. Maggi and Ready-to-Eat Soups, Noodles
These are high in preservatives, sodium, and artificial colours.
Try giving a homemade Maggi masala, vermicelli upma with veggies, homemade soups which are much better alternatives.
5. Chocolates, Cakes, Pastries
Limiting intake of chocolates, cakes, pastries is a tough job but again replacement with laddoos, homemade sooji or atta cakes, whole wheat biscuits will do the job.
Offer cut fruits, fruit plates, banana swirls, strawberry cream, orange marmalades which are easy to make and have a good amount of vitamins and minerals in them.
6. Frozen Foods
People keep on buying frozen yoghurts, flavoured yoghurts, Greek yoghurt, cheese packs, yakult, thinking that it's wholesome. Yes, it can be healthy if taken occasionally, but it's loaded with artificial flavours and sugars.
We do have fresh homemade curd, lassi, buttermilk which are excellent sources of probiotics and calcium along with a minimal amount of hazardous fats.
7. Packed Energy Drinks, Soft Drinks
These can never match the goodness, benefits of neembupani/shikanji, coconut water, kokam sharbat in summers.
There is one more hack here, which is very simple but rarely done.
Save some empty food boxes, ice cream cups, yoghurt containers, soft drink bottles or glasses with straws, for reusing. Put your homemade, healthy foods\ juices in it and pack it up.
Get some attractive wrapping papers, prepare homemade chocolates with dry fruits, date rolls, wrap them up in a professional way using your creativity. Your kids will love them for sure! Smartly fool your kids for their good health.
All parents should discuss and decide together about the kids birthday parties which should happen in a healthy way, with minimal junk foods, as future health is a top priority here.
Make use of cartoons such as Popeye who eats spinach, Bugs Bunny who eats carrots and many such shows or books which will re-emphasize the benefits of healthy eating. Limit TV time and YouTube time as food advertisements will have a negative impact on all your efforts.
It's high time we follow our own culture, Indian practices and a healthy diet, for our kids' sake. After all, it's a matter of the heart!!
Disclaimer: The views, opinions and positions (including content in any form) expressed within this post are those of the author alone. The accuracy, completeness and validity of any statements made within this article are not guaranteed. We accept no liability for any errors, omissions or representations. The responsibility for intellectual property rights of this content rests with the author and any liability with regards to infringement of intellectual property rights remains with him/her.