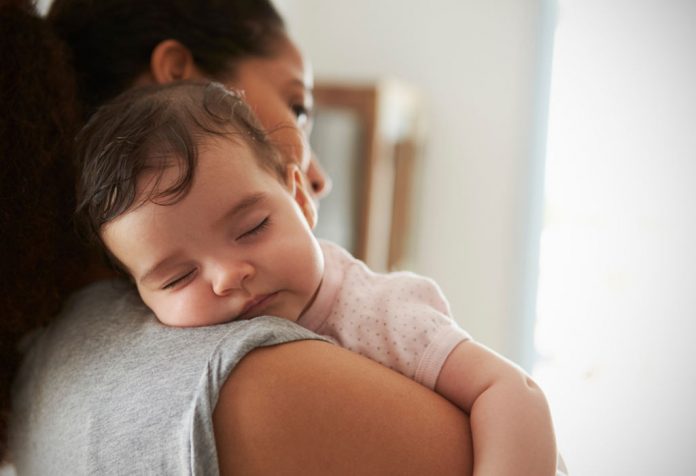 Last Updated on
Nidhi is my younger daughter born of a normal without any issues or complications, but the main problem faced in the last month was viral fever which took a toll on my health and I had to set a date to deliver her. Discussed with the doctor and as per her suggestion as she was well developed we set a date to deliver through C-section as my previous delivery was also through it. When she was born she was 2.5 kg a tiny lightweight baby, she cried her lungs out when the nurse took her to clean after she was delivered. The moment I saw her she was fair with a long tongue out licking me when the nurse brought her close to me to see. The doctor told me that your baby is quite active and has a long tongue. After a few days, we noticed two things – One- Her tongue was always out, but that created no issue pertaining to her feed, she was taking her feed well without spilling out. The other was her head. Most of the time, she kept her head to one side only. But we did not pay much attention to it as we were more concerned about her tongue as it was always pointed out and spoken about. But she behaved normally as babies her age do.
And as a mother, it disheartens to hear about people speaking about your baby. As no matter what, for a mother, her baby is perfect in all ways We showed her to a paediatrician and some doctors some brushed it off saying there is nothing as with time she will be fine. Some suggested getting a thyroid test, done it twice but it was all very normal. But as she was growing she kept her tongue out always and she had a large tongue as well. We also showed her to a clinical physiologist to rule out if she was a special child. But he brushed it off saying she is an absolutely normal child. But there were always talks about her tongue and many things were done which I as a mother was never comfortable with such as hitting her on her tongue so she keeps it in, scaring her or scolding her at times. But I always felt that as she grows will teach her and she will someday grow out of it.
When she was about 5 months old her facial looks changed. Her right eye was moving to one side and her forehead was not even. This was very clear when she faced the mirror. Once when I went for a regular checkup the paediatrician with my permission, took some photographs of her and said she was doubting something, but will only talk about it once when she is clear about it. She called one day to meet and gave a very slight brief of the condition and suggested that I meet a plastic surgeon. We trusted the paediatrician completely. We went to the hospital with no clue as to what was going to happen.
The moment the plastic surgeon saw Nidhi he immediately said it's a clear case of Unicoronal craniosynostosis! We had no idea as to what this condition is and Nidhi was just 6 months old then. He explained as to how a skull suture is fused since birth. Also, there was no specific reason as to why this happens and is one of the rarest congenital issues. He showed us various other cases that he had treated explained about the condition, showed pictures, samples of skulls of the babies. My main concern was – what is the treatment for it? Nidhi had the right side of the suture fused. The only treatment would be major open skull surgery as she was 6 months and above.
If we would have come to know about this condition since her birth or before 3-4 months of age it would have been a minor surgery called as a keyhole surgery but once done the child needs to wear a specialized helmet for a year.
We just became num at that moment and the doctor asked us to meet again and meet a neurosurgeon as well as that is a team they have to work along with. It took us a while for it to sink in and was not easy. The baby is so young and major surgery is the only solution for this condition.
We discussed with this with the family, took opinions and treatments from many places. We started to get an idea about the condition and during the course took some opinions as well but all concluded that the only answer was surgery. In between, we went for follow-ups. We somehow came to terms that if the surgery is not done now, later on in her life she would face problems with looks as well the right side brain functions such as learning disabilities etc. We had a chance to correct it now than to regret later on. We were moving towards it.
Then the day came when the team decided to go with the surgery and her MRI had to be done to get a clear picture of her skull. It was not very easy as a parent to see your child going through it but had no choice we had. The result was very clear and there was no space for any doubts left that surgery was the only way. There was just a month time to prepare ourselves for it.
May 23rd 2018 was the day finalized for it. We had to do a number of tests, she was just 9 months old, got her head shaved, needed blood donors as there was going to be a lot of blood loss during the course of the surgery, but we as parents having the same blood group could not give her. Got her admitted a day before the surgery. It was not easy but thanks to the team of surgeons that they prepared us so well for it.
She had to be kept on fasting for 6 hours before surgery that was indeed very difficult as she was still on my feed and had to keep her away from me as the moment she was seeing me she wanted her feed.
Next came in the call from the operation theatre that the baby needs to be sent. It was 8:00 am 23rd May 2018 she was handed over to her surgeons and the doctor said that we would be allowed to meet after 8 long hours in the evening at around 4:00 pm. It was around 4:00-4:30 pm that we were called into the ICU to finally see her.
Not an easy view to watch but was happy to see her. Since she was born, this was the first time was away from her for so long and the most difficult time to pass.
Her head was huge with all bandages, all sort of support systems been attached to her, she was not conscious at that moment, the doctors informed in some while she will be and she could be in pain and discomfort as she been a baby a lot of pain killers are not allowed. As she woke up after a few moments I was asked to feed her.
But as the time went on she was restless and in so much discomfort, to a point, I requested the doctors to increase the dosage and remove the other support systems as with those support systems she was not at all comfortable in spite me knowing that these are essential for her.
The night was a dark night the most difficult till date, as she was the youngest patient in the ICU wards. The head nurse saw her condition and suggested that we shift to an isolation room and a nurse was sent for help. But nothing was working out, the night was getting terrible by the time. She wanted to sleep but was unable to.
Then came the moment where she cried a lot, and I was holding her in my lap but suddenly she stopped. Stopped and was turning blue. I checked her breathing, it stopped! I cried my lungs out that she stopped breathing and it was 11:45 pm I was asked to move out of the room, I went out, but my eyes were just on the wall clock and not able to think whom to call it was quite late but was getting worse. Suddenly at 12:02 pm, I was informed that she started breathing again, rushed back and took her in my arms and this was it. I knew she has come back she fought she gave me the strength and I remember telling her in her ears now nothing will happen all will be good from here on, there she cried back again as before. This was the best cry since her birth, saying mama, I am back! I was told that her saturation levels had fallen. After a few hours early morning, she took some feed and finally went to sleep. She got a new life on 24th May. She was monitored and by afternoon was shifted to the ward.
As time went by her eyes started to swell to an extent that she was not able to see much, but this girl just faced all well. She was, in fact, giving me the strength to hear her voice and actions that she normally does gave me relief. On the next day or so her head bandage was removed and her stitches were like a hairband. On the 4th day, the surgeons came in and said we could take her home as the swelling would go with time. The main precaution was to make sure that she does not bang her head. It was a time wherein she was to start teething, walking, it was scary but things went on.
As she grew and was about 1 to 1.5 years old she was not talking as babies her age would murmur. Tried a lot but she just refused to and basically would communicate through signs. She has an older sibling as well tried a lot so that she talks but nothing was working. Then thought to just take her to a speech therapist and no harm in getting her checked once. She was responding well for her age but not communicating through words but only actions. They suggested that it's speech delay and it was the correct age to train her as if this becomes a habit for her it would be difficult to correct at a later age. So thought a lot about it, looked for a speech therapist, consulted and shared her conditions, and the session started, it was not easy as she is quite small, she refused to listen and was reluctant but with time and a good doctor, things started to work and could find a lot of changes in a small span of time. By one year she has started to speak. But that took a lot of practice and time and oral stimulation and exercises. Today she is going to be about 3 years now and she is like any child of her age would be.
A timely diagnosis, acceptance by the family, early intervention, excellent medical team and most important blessings makes a lot of difference.
Disclaimer: The views, opinions and positions (including content in any form) expressed within this post are those of the author alone. The accuracy, completeness and validity of any statements made within this article are not guaranteed. We accept no liability for any errors, omissions or representations. The responsibility for intellectual property rights of this content rests with the author and any liability with regards to infringement of intellectual property rights remains with him/her.