Why Do Newborns Cry? A Guide for New Mothers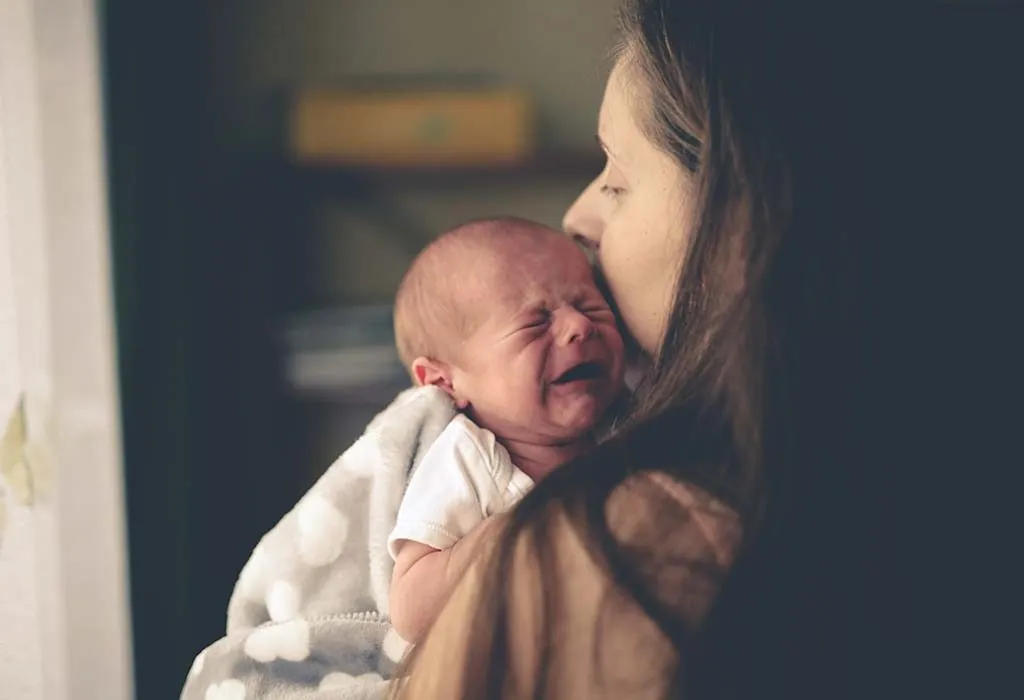 Being a mother is a blessing, but a first-time mother faces a lot of difficulties in raising a child as the only way a baby can communicate is by crying. Decoding his cries is a task that needs some time and patience. Here is a list of reasons why babies cry, especially in the first 40 days.
1. Hunger: The most common reason for crying in babies is hunger. Hunger pangs make the baby irritated, as he needs to be fed every 2-3 hours in the initial phase. Newborns develop the sucking reflex while they are still in the mother's womb. So, he will latch onto the nipple easily after the first few feeds.
2. Gas: After feeding the baby comes the burping part. Newborns often take in a lot of air while feeding (both in breastfeeding or formula feeding), and the gas in his stomach will make him uncomfortable. Some methods to burp the baby include, putting him on your shoulder, making him lay upside down on your knees and patting on his back to help him pass the gas out. Nowadays anti-colic roll-ons are available in the market. You can also ask for medicines for colic from your paediatrician.
3. Stuffy nose: Children are often not able to sleep if their nose is blocked due to a cold. Usually, no medicine is prescribed for newborns to deal with a stuffy nose. The best solution, in this case, is breast milk. Your paediatrician may also prescribe some saline nasal drops to help with the cold.
4. Sleep: Sometimes, a baby can be irritable if he is not able to sleep properly. You can try putting him to sleep by singing a lullaby as babies love their parents' voice. You can also take him for a stroll and ensure that his bed is comfortable.
5. Diaper Rash: If the baby wears a wet diaper for a long duration, he can develop a diaper rash. To avoid it, try and keep the baby's skin dry by regularly changing the diaper. Keep the area moisturised by applying coconut oil. Several diaper rash creams are also available in the market.
6. Discomfort: Sometimes, none of the reasons discussed is why your baby might be crying. In that case, check the baby's clothes and surroundings. If he is wearing clothes that are too tight or warm, change his clothes. If the bed isn't made or is crowded with pillows and toys, remove these things and make it comfortable for him to sleep easily.
I hope this list of possible reasons behind your baby's crying helps you in having a better life with your newborn. If your baby continues to cry even after you have tried everything, then I would suggest you see a paediatrician for a better understanding of the problem.
Disclaimer: The views, opinions and positions (including content in any form) expressed within this post are those of the author alone. The accuracy, completeness and validity of any statements made within this article are not guaranteed. We accept no liability for any errors, omissions or representations. The responsibility for intellectual property rights of this content rests with the author and any liability with regards to infringement of intellectual property rights remains with him/her.