Language Development in Infants and Toddlers – Tips for Parents to Improve Language Skills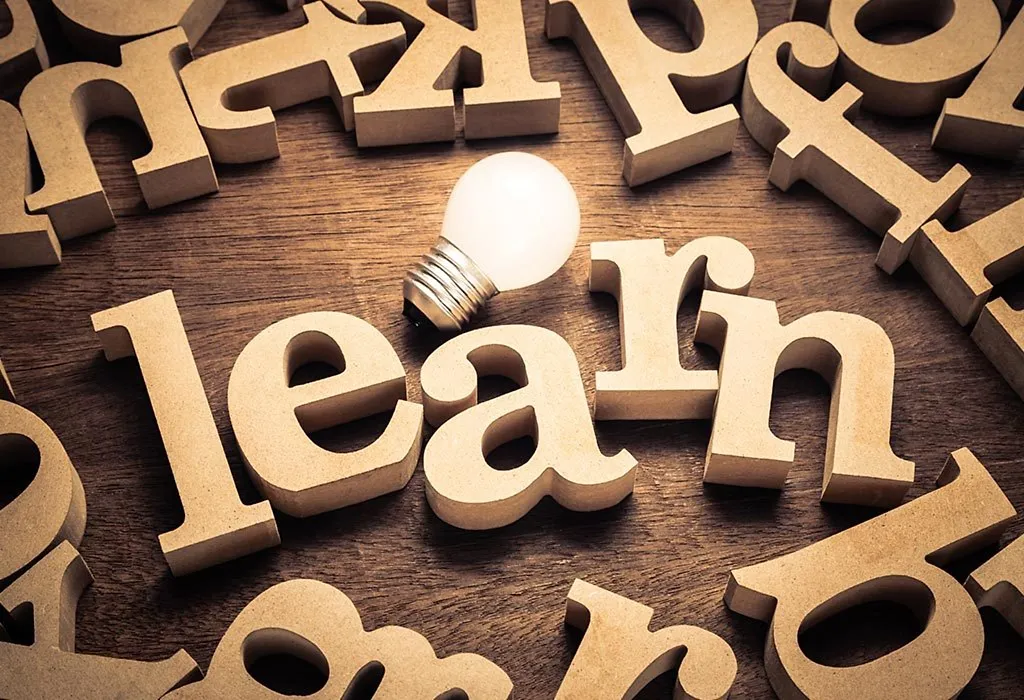 Recently there was a discussion among a group of mothers in my neighbourhood on why and when we should join our child in playschool. One reason that came up was to help the child start speaking, especially if there is a delay in speech milestones. I am not sure if we can put the onus on playschool and the caretakers there if our kid has difficulties in speaking or delayed language development. It is a delight to watch our child start speaking. But as parents we expect our child to not just speak, but to make conversation, ask questions and much more. All this at the right age or even before! How would it be if our child falls in love with language? Is there anything that we can do to encourage him to excel in language skills?
1. 'Treat Them Like Elders' Approach
If a 6-month-old or a 1-year-old asks something, we can answer them just like how we would answer if the same question is posed by an elder. If the kid points to a wall hanging and asks what it is, instead of just answering "It is a photo (or a painting)," we can give an elaborate answer mentioning the context and other intricate details about the object. Just like how we would explain to an elderly person about the same photo. Curt responses may be discouraging to the child to make conversation. A longer response from us may trigger new questions and further conversation from the kid.
2. 'No Limitations and No Wait' Approach
Maybe we should not wait until the child starts speaking his initial words. Imagine a situation where the child has an excellent memory that he can remember everything in the first instance but has speech difficulties so that he can't repeat anything. So if we are waiting for a 6-month-old baby to speak initial words or repeat what we say, we are missing out on a great opportunity to teach.
No limitations – The child might have limitations to his learning ability. But as parents, we can try to not have any limitations to what we can talk to him or teach him.
3. 'Parts of Speech/ Longer Sentences' Approach
While conversing with a 1-year old baby, instead of saying "See, there is a boy coming", we can say "See, there is a boy wearing a blue shirt and carrying a bag walking towards you." This helps us cover different parts of speech and more words to build his vocabulary.
4. '5-Sentences' Approach
When we were in grade 1 or 2, our language exams had questions like 'Write 5 sentences about your city.' Taking inspiration from this, we may try to speak at least 5 sentences about everything that child wants to know. If a child points to an animal or a vehicle on the road and asks what it is, it would be nice to say at least 5 sentences about the animal or vehicle. It doesn't matter whether the child can remember what we said. But it is a chance to expose them to different words and sentence structures.
5. 'Synonyms' Approach
One day if we ask him "Are you happy?," in the other instance we can tell him, "You look cheerful." Next time we can say, "You seem to be in a merry mood today." Especially if your mother tongue is an Indian language like Telugu or Tamil, we have plenty of such routinely used words which have multiple synonyms.
Disclaimer: The views, opinions and positions (including content in any form) expressed within this post are those of the author alone. The accuracy, completeness and validity of any statements made within this article are not guaranteed. We accept no liability for any errors, omissions or representations. The responsibility for intellectual property rights of this content rests with the author and any liability with regards to infringement of intellectual property rights remains with him/her.