The Vaccination Day – An Easy Story About a Hard Day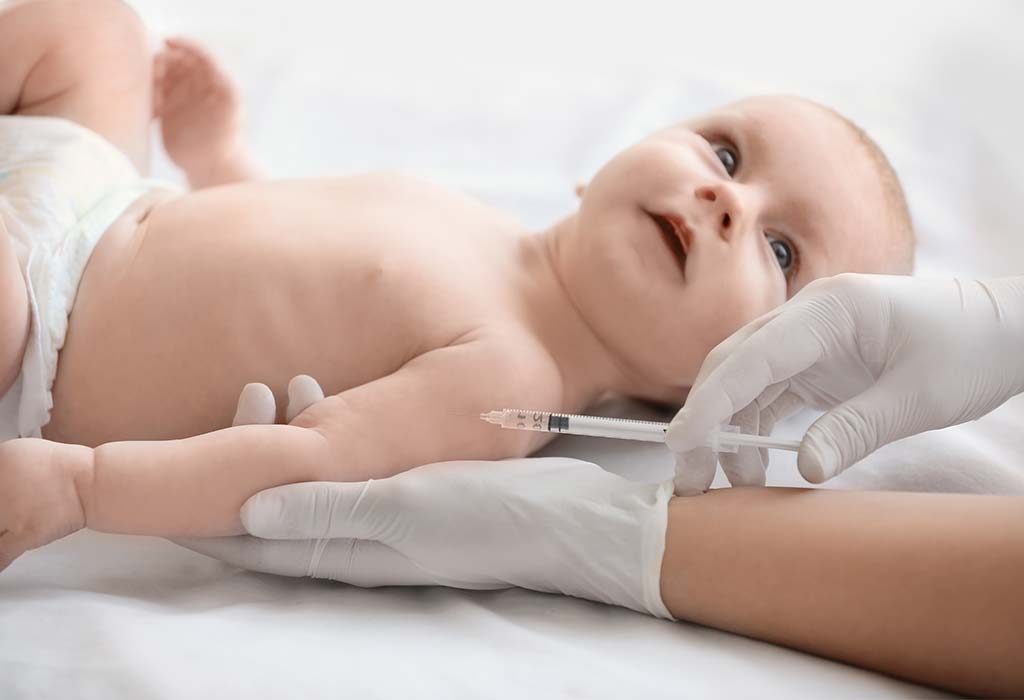 My fingers went numb with stress and suddenly my name was called out. My turn, to meet the doctor, was up.
My infant son giggled happily in my arms and my heart sank. It was my baby's vaccination day. This little human was least bothered with the idea of pain, or rather, the anticipation of pain, that is even worse.
I grew more and more nervous as the doctor filled the syringe.
'Oh No!!! Now he would scream and cry! Oh God!!! Oh God!!! He is going to feel the pain of the vaccine entering his nerves!', I thought to myself.
It seemed as if I was going to feel his pain, just a hundred times more.
As I closed my eyes expecting the next sound, it came, loud and clear in my ears. He was wailing in pain. I picked him up quickly and gave him a tight hug. I needed it more than him.
The doctor put her hand on my shoulder knowing how hard it is for new mothers.
After just 5 minutes, my baby interrupted my sobs with his laugh as he had found my long earrings quite fun and was now playing with them. I felt a little stupid and couldn't help smiling myself.
It suddenly struck me – was this exactly how my parents felt on my vaccination day? Was it harder on them than it was on me?
As I sat in the car with my sleeping child and the driver pulled out from the parking lot, a sweet childhood memory made me smile from ear to ear, as I remembered one particular vaccination day.
I was 5 years old. My Baba led me by his hand and took me to the ice cream parlour in our colony.
He bought me my favourite ice cream and we talked about nonsensical things which were so very important to me then.
As I got up to leave, he told me we were going to visit 'doctor uncle', whose clinic was just opposite to the ice cream place.
As my face turned pale with dread, he assured me that we would just say hello and that would be all. But I knew too well that it was vaccination day. The treat I had just relished was just a tasty incentive to make me feel good.
The tantrums started in no time and tears were now flowing freely down my face. Baba tried to talk me out of it but when he realised it wasn't working, he promised something better.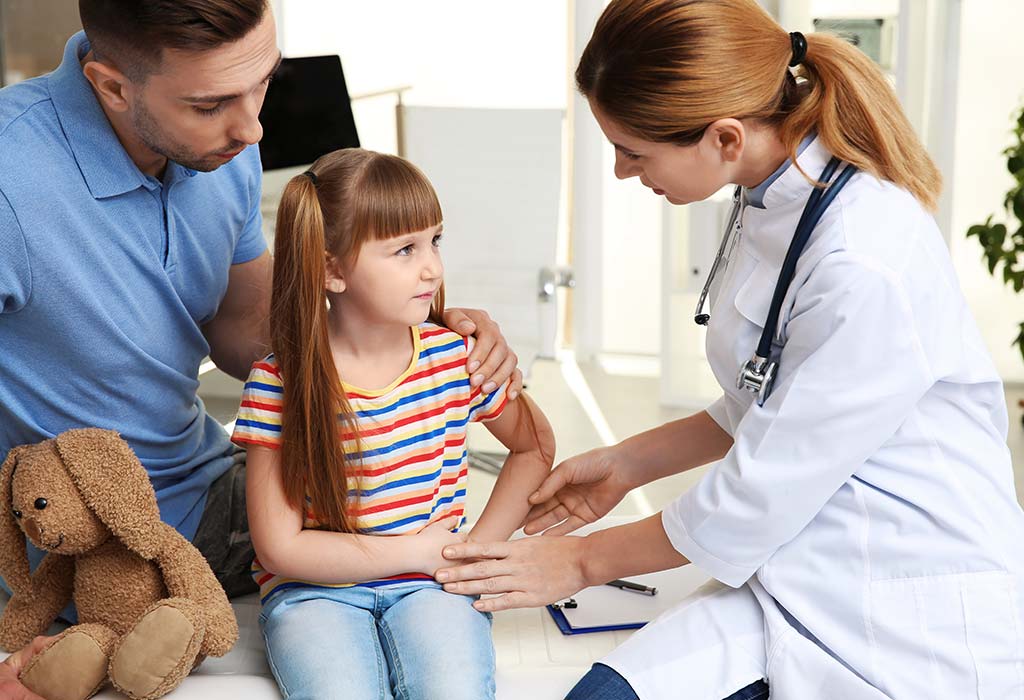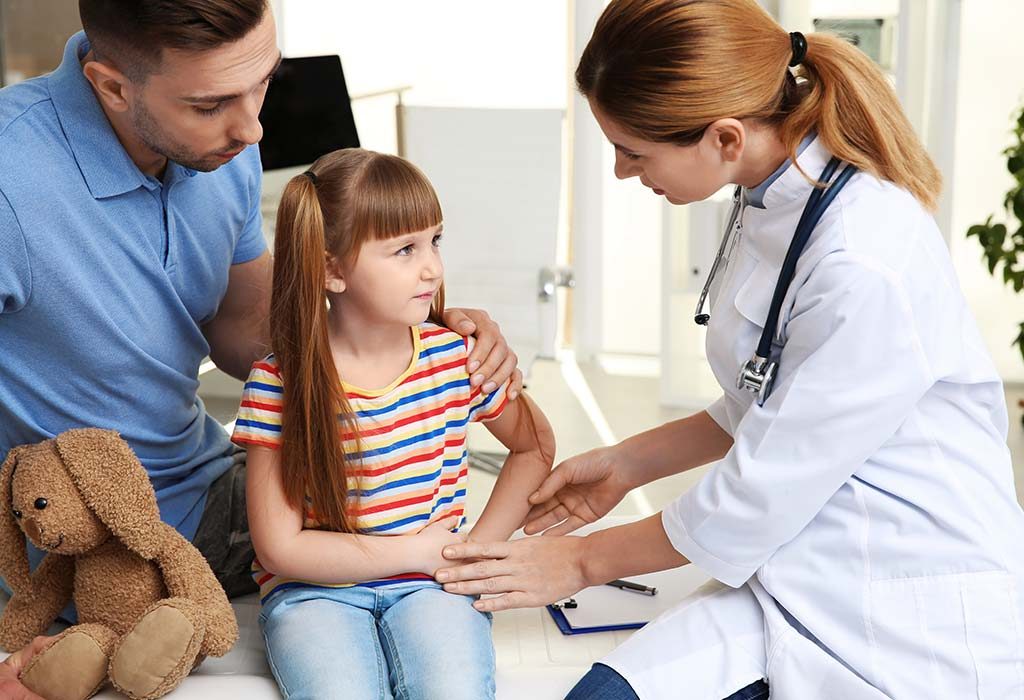 His next offer was one I couldn't deny. He promised a story if I, well, cooperated.
As fear got mixed with excitement for the story, the prick-prick business didn't seem so scary after all. But as doctor uncle came towards me with the injection, I made a run for the door.
My Baba held my hand stopping me and made me sit on the chair once again. He started the story right there to divert my attention.
He told me that a vaccine, surprisingly, is a mild form of the disease itself that is put (injected) into a person using a needle and syringe, in order to protect the body against that disease.
He asked me to imagine little soldiers in my blood, known as the white blood cells, marching up and down protecting me against all diseases.
Now the vaccine is a group of weak soldiers of the disease's army, the enemy army.
We let these 'weak disease soldiers' enter our body and let our soldiers learn how to fight them. This enables them to fight the mightier disease soldiers if they ever attack my body in the future. Vaccinations make me immune to diseases and strong.
I clapped at this new information I had learnt and was planning to tell all my friends, first thing in the morning.
As I clapped in amazement, I felt a tiny 'something' in my arm. The injection was done a long time ago and I hadn't felt a thing.
As I turned to look at doctor uncle he was giving my Baba an amused look and Baba looked very relieved. Now, after becoming a parent myself, I understand why my Baba was so happy that I hadn't noticed the prick.
As I waved goodbye to doctor uncle that day, I actually looked forward to my next vaccination as that meant another amazing story, another cherished memory.
My son moved in his sleep and it brought me out of my train of thought. I looked at his beautiful face and decided to make all my son's vaccinations fun, just like my Baba did.
Disclaimer: The views, opinions and positions (including content in any form) expressed within this post are those of the author alone. The accuracy, completeness and validity of any statements made within this article are not guaranteed. We accept no liability for any errors, omissions or representations. The responsibility for intellectual property rights of this content rests with the author and any liability with regards to infringement of intellectual property rights remains with him/her.