Budding Parenting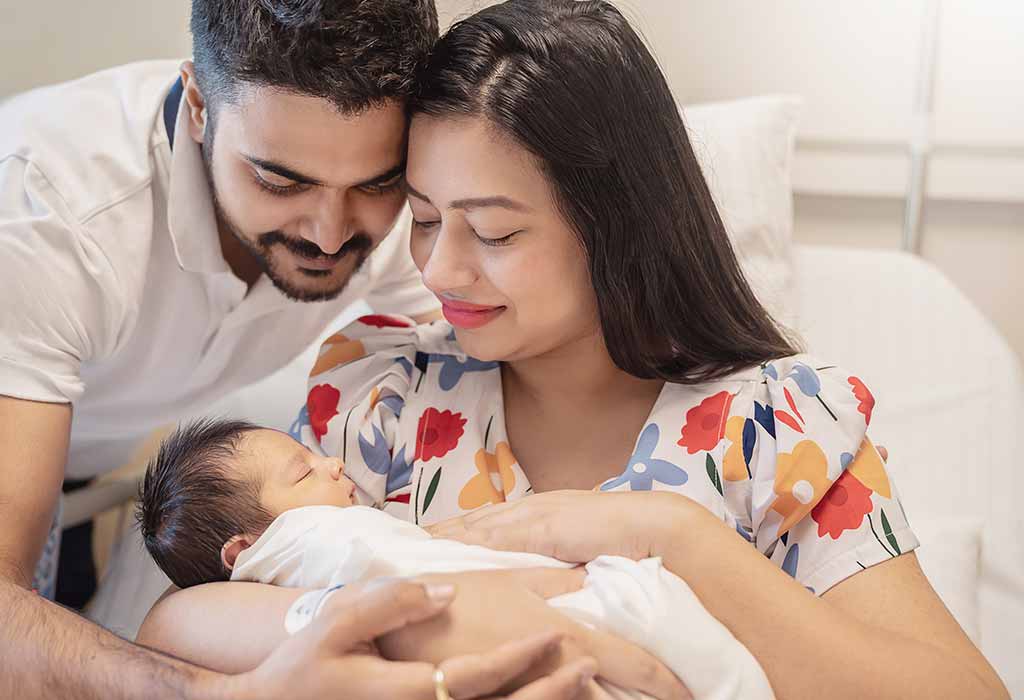 Hi, everyone! This is my very first blog. I had been trying to start for a long time but hadn't made any headway. The frustration of inertia was becoming too much to bear, so today, I kept my foot down and said I have to, come what may. And so, here I am!
Another big question was "how to start and what to write about?" amongst the many thoughts and ideas fluttering in my mind. Then I saw my cute little daughter playing in front of me, and the full journey of motherhood spun around me, and I got the subject right in front of my eyes that I was looking for all this while – "PARENTING"!
Spurred by my moment of clarity, I sat down to put my thoughts to paper. I constantly kept asking myself, "when was the first time I had the budding thought of parenting?" It was then that I realized that it wasn't something very recent. Instead, my mind travelled back to when I took a small kid in my arms and felt the warmth of that little soul was when my parenting instincts had started budding from. Without my conscious thought, a certain maturity had started budding inside me once I knew that I wished to be part of bringing another life into this world and seeing to it that it bloomed and became a blossom.
Let me share my experience belonging to a nuclear family, but I had a very strong, special bond with my neighbours. It was an interaction earlier on, in my formative years, that made me realize my instinctive parenting urge for the first time.
I was in secondary school when I think I first took care of an infant. So as the tale goes, our next-door neighbours had been blessed with a baby boy. Being their first child, they were pretty clueless at times on how to tackle difficult situations which could arise suddenly in the midst of everyday circumstances, let alone even have the presence of mind to deal with it sagely.
It was a super-chilly December in Kanpur, Uttar Pradesh, so the rookie mother decided to give him a warm bath to ward off the chill in the air. Only, she did not have prior experience handling a kid. So somehow, during the bath, some soap managed to go inside the baby's mouth, and he started frothing at his mouth, and his body was turning a little bluish. The panicked mother ran to our house as she was clueless; what to do?
We answered her frantic banging at our door to find her in a completely freaked-out state. At first, we were shocked to see her like that, and in her near-hysterical state, she was incoherent and clearly, her agitated state wasn't helping much.
She, with extreme difficulty, explained to us the full situation. My mother ran pell-mell to her house and immediately asked her to switch on the room heater. Then with the baby blanket, she covered the baby and sat down in front of the heater. Lastly, she took a clean cloth and cleared the baby's mouth from the inside. Slowly the baby normalized and finally slept off. It was then that my mother took a moment off to console the distraught mother then.
I was standing next to my mother and witnessed the events unfold like a thriller movie. I was surprised at how my mother kept her cool, even in such mayhem. She managed everything without getting hassled because she had so much more experience (and a cool head on her shoulders. I was mesmerized.
So, somewhere in my heart from that very moment, I started keeping a checklist of things I would do or remember when I don the role of a mother myself and how best could I handle or avoid such situations when my turn came.
We start making our checklist subtly and subconsciously in our minds without realizing it. Parenting for each of us starts so innocuously, and even without any visible effort, we have generally taken our first, formative steps towards a parenting role.
Parenting has nothing to do with age. On the contrary, it requires a dash of maturity, sagacity, and savvy within us, waiting to bust through. Some experience it early on in life, and it takes a while longer for some. The moment we interact with some children and start loving them as we would our own, the parent within us has been born.
So this is how my fledgling thoughts of parenthood grew into a blossom, shoot, and now a strong sapling of experience in my life.
If this experience has struck a chord with you, please share your own storey of how the germs of motherhood germinated in your mind.
Happy blogging, I hope to hear from you all soon!
Disclaimer: The views, opinions and positions (including content in any form) expressed within this post are those of the author alone. The accuracy, completeness and validity of any statements made within this article are not guaranteed. We accept no liability for any errors, omissions or representations. The responsibility for intellectual property rights of this content rests with the author and any liability with regards to infringement of intellectual property rights remains with him/her.