Baby Refusing to Breastfeed – Reasons and Tips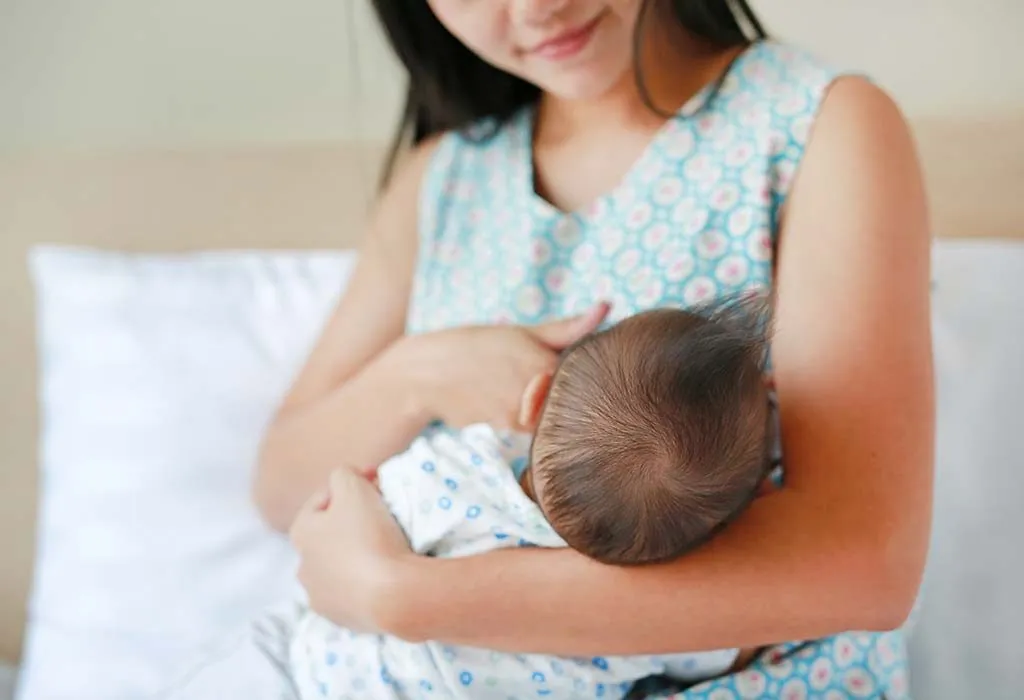 The entire health of a baby including his stamina, immunity, growth, mental development and almost everything depends on proper breastfeeding. But what if he refuses to breastfeed? A situation like this can make a mom restless but can be treated well if it's under proper concerned care. Babies are unpredictable and full of surprises. There are certain reasons behind their unusual behaviours, not to forget, mothers are more worried when their babies refuse to breastfeed. It's a fact that every mother's breastfeeding journey is unique, but when done wrong, breastfeeding can be harmful to the mother and the baby.
Lack of Proper Latching Can Lead to the Following Problems:
Distressing and frustrating for both of you.
You might have sore nipples and swollen/heavy breasts.
Poor latching can slowly lower your milk supply.
Your baby's weight might be poor.
When the baby doesn't latch the milk properly then the milk made by the breasts doesn't
come out of it, resulting in blocked milk ducts.
Reduce the baby's interest in breastfeeding.
9 Reasons Why Babies Refuse to Breastfeed
The diet of a mother can lead to lower milk supply because of which the baby might not latch properly.
The position of the mother while nursing might not always be comfortable for the baby.
The baby might have some digestion problems, and that's why he might find it hard to digest the breastmilk. This results in a low intake.
Other causes can be a blocked nose, a headache, a fever, indigestion or acid reflux.
The lack of a mother's interest in nursing can give the baby less time to feed properly (working mothers might be running out of time).
The baby consumes less milk or no milk at all when he is on a nursing strike. This can also cause inverted nipples.
Not paying attention or speaking loudly while breastfeeding can annoy or distract the baby causing lower intake.
Hormonal changes in the mother can change the taste of the breastmilk which might confuse the baby.
The baby's refusal might actually be his way of hinting his satisfaction. Some babies take a while to get fully satisfied, where some babies are quickly done with the feed.
Tips to Help You Nurse Better
1. Positioning your baby is very important. When the baby is comfortable in the right position, bring him to the areola part, put your nipple to his upper lip and he will start sucking it.
2. Skin to skin contact results in successful latching. Go to a quiet place, hold your baby with love and feed him in a calm manner. It is important to make it a relaxing experience for him rather than making it a quick job.
3. Maintaining hygiene by cleaning your breasts with lukewarm water can make your baby feel fresh while nursing.
4. Overfeeding your baby's tiny tummy can make him restless. Keep a record of the time and feed him at fixed intervals.
5. Artificial nipples can be introduced to babies when the mother's nipples are small or inappropriate for sucking.
6. Bond with your baby while feeding. Choose a calm place and give love to your baby.
When your baby refuses to feed, find out the problem first. It could be an infection, a headache, fever, a toothache, a nursing strike, disturbance, indigestion, overfeeding or less flow of milk. But this can be treated by introducing artificial nipples, proper positioning while feeding, skin contact, adequate timing, etc. I have tried to cover every point that worked for me. You can suggest what worked for you.
Disclaimer: The views, opinions and positions (including content in any form) expressed within this post are those of the author alone. The accuracy, completeness and validity of any statements made within this article are not guaranteed. We accept no liability for any errors, omissions or representations. The responsibility for intellectual property rights of this content rests with the author and any liability with regards to infringement of intellectual property rights remains with him/her.