A New Perspective to Christmas!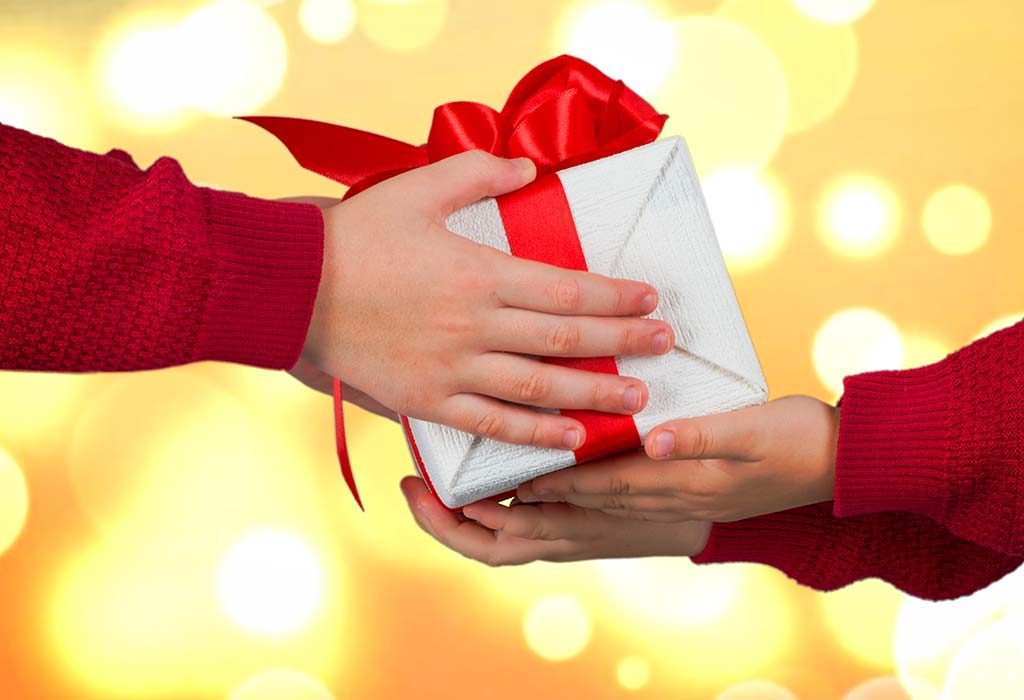 Christmas is one of the most sought after festivals for children, and it suddenly changes the vibe and brings a happy wave in the cold wintry days. Children are most excited about Christmas because it is all about relishing yummy treats, meeting friends, exchanging gifts, and receiving gifts from their most favourite Santa Claus.
A month prior to Christmas, my girls start discussing and preparing their list of things they want from Santa. The letters to Santa are in full swing, and they are at their best behaviour because Santa shouldn't get upset in any way. As a mom, I am super happy because I can put all kind of healthy food down their throat with no or very less resistance from them. Anyway, I am sure we will have a hearty laugh over this when my girls grow up.
Well, intermittent meeting with friends, receiving gifts from Santa Claus and a lot of baking will happen this year, too. But, what else can we do to make Christmas special this year? Although 2020 has taught us a lot yet, there's one last lesson to learn and imbibe from this year which is sharing, caring and some detachment. Its an unfortunate story but there are children who don't get to enjoy festivities the way many others do. Why not let your child take responsibility for one child and bring a smile on his/her face?
Together, my little ones and I decided to do something this Christmas and here's what it is. It is extremely difficult to part with one's favourite things, be it clothes, accessories, toys, storybooks, games and the list goes on. There are so many emotions attached to favourite things. It holds true for adults, too!
A couple of days ago, my gals and I were speaking about Santa's arrival and the number of gifts he will carry with him for all the children this year. Well, this kick-started quite a meaningful conversation between us. I asked them, 'how would our domestic help, (who they call aunty) feel if we gift her daughter some toys on Christmas?' My girls were thrilled with the idea. Then came time to drop the bomb. I suggested, 'How about each of you give one of your favourite toys to her?' They immediately went into thinking mode.
I am sure there was a tussle in their little mind about why mom is asking us to part with our toys. I told them that every year on Christmas, Santa gets them whatever they desire, and it would be a great idea if both of them become the little girl's Santa this year.
Pop came the question 'But mama she can write to Santa just the way we do?'.
To which I said, 'She can't read or write so if you become her Santa and share your toys with her, she will be happy just like you and can celebrate Christmas with a big smile'.
I knew Christmas would have hardly made any sense to that little girl, but she would have felt special, and that's what I intended to teach my girls. Moreover, I had to start this with my girls at some point, and there was no special time than Christmas as this is one festival kids relate to the most.
I was surprised to see my girls showing no resistance to the idea of gifting their toys. I thought they wouldn't want to part with their favourite things and that it would require some convincing. But many a time, kids astonish us with their sense of understanding. They immediately decided what they wanted to gift her and have even kept those things aside.
This year, let's extend a helping hand to whoever we can and in whatever capacity we can. Making someone's day with a genuine effort is the most remarkable present one can ever give. The brighter side of this is, your children too get to experience the joy of giving and being sensitive to humanity. After all, acts of generosity start from home. One more important lesson I am sure would have resonated with my girls is the sense of detachment to objects. It's a big word for them, but there has to be a start somewhere, and I am happy that they got a glimpse of what detachment is!
I hope you found this episode useful. Do share your views on the article.
Merry Christmas and Happy Holidays!
Disclaimer: The views, opinions and positions (including content in any form) expressed within this post are those of the author alone. The accuracy, completeness and validity of any statements made within this article are not guaranteed. We accept no liability for any errors, omissions or representations. The responsibility for intellectual property rights of this content rests with the author and any liability with regards to infringement of intellectual property rights remains with him/her.