Cheese-on-Toast Open Sandwich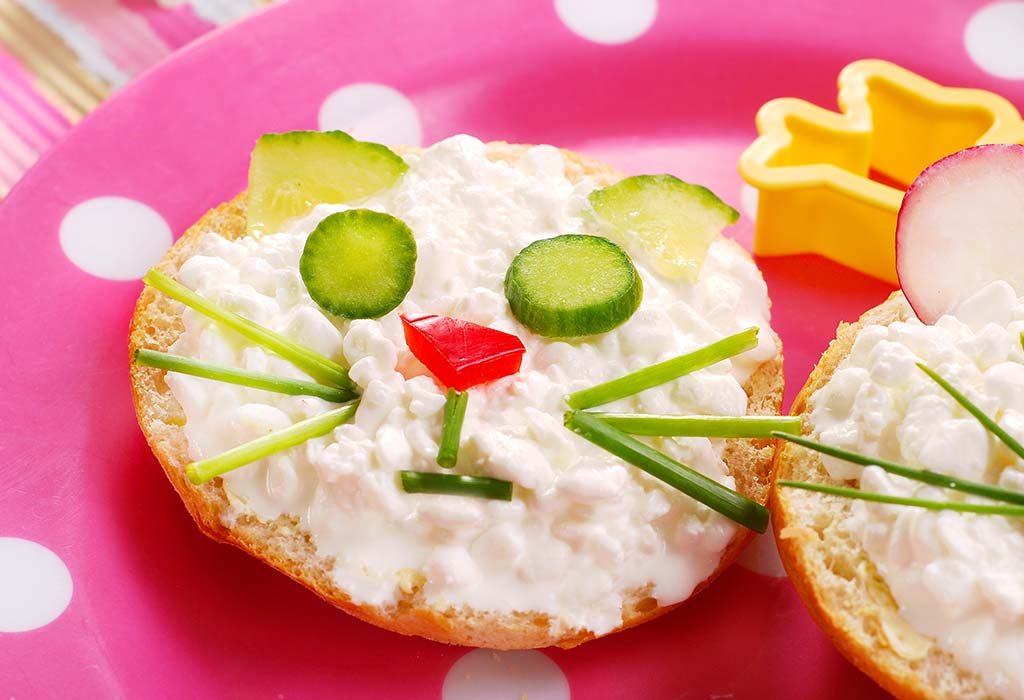 In this Article
Made with readily available things in the kitchen, this open sandwich is a convenience incarnate that would never let you down. Crispy toast with gooey cottage cheese i.e. crunch and melt combination, is something that is close to being one of the most perfect foods – with good reasons that is. First, it definitely rises above whatever ingredients we throw in. Second, minimal ingredients, zero fuss and absolutely delicious. We say, over-complicating things is just not for us!
| | | |
| --- | --- | --- |
| Serves | Preparation | Cooking Time |
| 2 People | 20-25 Minutes | 5-10 Minutes |
Ingredients
100 g cottage cheese
2 tsps milk
4 bread toasts
1 tbsp cream, full-fat
Salt, as per taste
Veggies, for decoration
Method
Step 1
For preparing cottage cheese, squeeze one medium sized lemon in 500 ml warm milk. Keep stirring slowly for 5 minutes. Cover the vessel with a cloth and let it sit for an hour.
Step 2
After the curd seperates from the whey, pour this into a colander lined with thin muslin cloth. Let the whey drain for about 5 mins.
Step 3
Next, gather the ends of the cloth and rinse the semi-solid mass under running water. Do this for around 3-4 minutes so that the sour taste of lemon goes away.
Step 4
Now add 1 tbsp of cream, 2 tsps of milk, a pinch of salt, and mix thoroughly. Make it point to not make it very runny. It should be solid enough to stay on the toast. You can other spices at this time. Italian spices like oregano and thyme would make things more interesting.
Step 5
Now, take a spoonful of cottage cheese and spread it on the toast. If you find circular shapes in toasts, you can use the veggies to prepare the face of a fat cat as shown in the image.
Step 6
Otherwise use your imagination and conjure up these fantastic open-sandwiches.
Nutritional Information
| | |
| --- | --- |
| Calories | 401 K cal |
| Proteins | 30.3 g |
| Total Fat | 6.2 g |
| Total Carbohydrates | 55.3 g |
| Cholesterol | 9 mg |
| Sodium | 994 mg |
| Potassium | 428 mg |