This is How I Make Sure My Baby is Always Comfortable and Happy While Travelling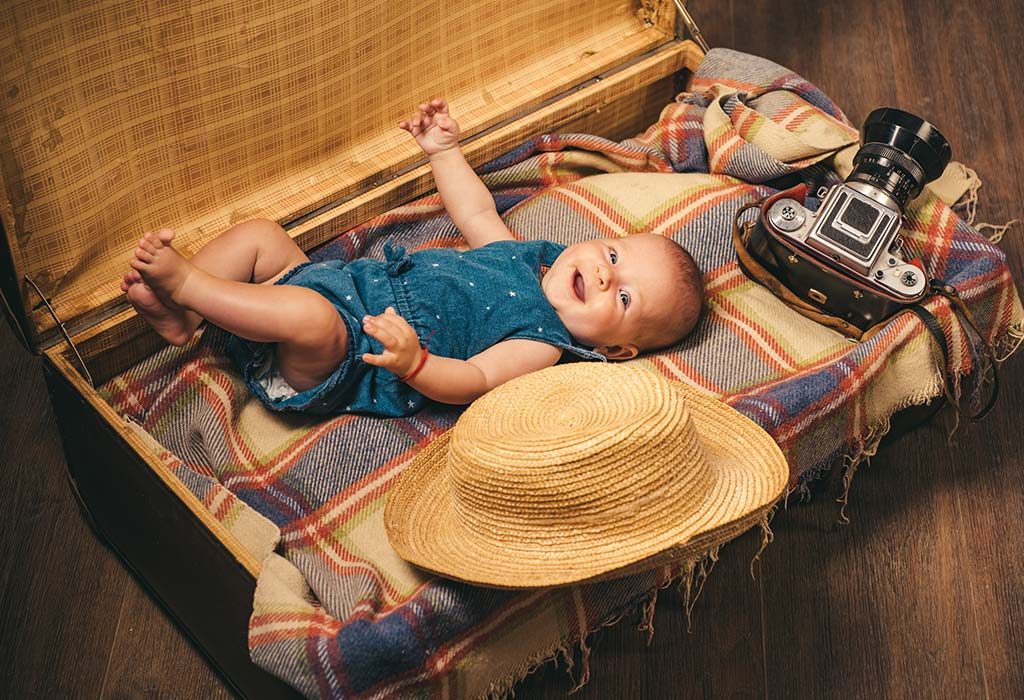 "Beta, being a mother is no cakewalk. When you become a mother, you will realise", those words always resonate in the ears of all us women who have recently attained motherhood. Your mom, aunt, grandmother etc. would have, at some point, imparted these words of wisdom to you as a response to your misbehaviour, mischief, disobedience or sheer reaction to your statement "Mom please! I am not a kid anymore".
Well, now as a new mom, I realise that I was nothing but a kid till I became a mother myself. Motherhood is a mixed bag of emotions. While you burn yourself out taking care of this new soul suckling on your bosom, you cannot think of parting from this bundle of joy that redefined you as a woman. This is why I feel that when a child is born, it's not just a newly born child to a mother, but also a newly born mother to a child.
This evolution of womanhood, from being a woman to being a mom, comes with a lot of responsibilities. Since the very beginning, you make sure that everything is right and on point for the baby. No one is perfect, but you try and do the best for your kid. In doing so, we are bound to get confused. Is raising your child in the old school way of moms and aunties better or should one adopt the modern techniques prescribed by Google? Should we consider old thoughts as myths and go ahead or are we simply experimenting on a little soul?
When I conceived Abeer, I was quite particular about what I ate, my physical activities, and above all, my sleep! With him, our passion to explore and soak in different cultures increased multi-fold. And why not, we wanted Abeer to begin his journey to experience the world as early as possible. We thoroughly believe that there is no better school than the world itself.
While this is what we planned, reality shook us with the responsibilities that came along with parenthood. Travelling now needed more planning than just the perfect itinerary, experiences, bookings etc. It required pumped breast milk, perfect storage of it, extra clothing, wet wipes, sterilised bottles, and to top it all- a comfortable and a happy baby who equally enjoys the adventure as his parents do.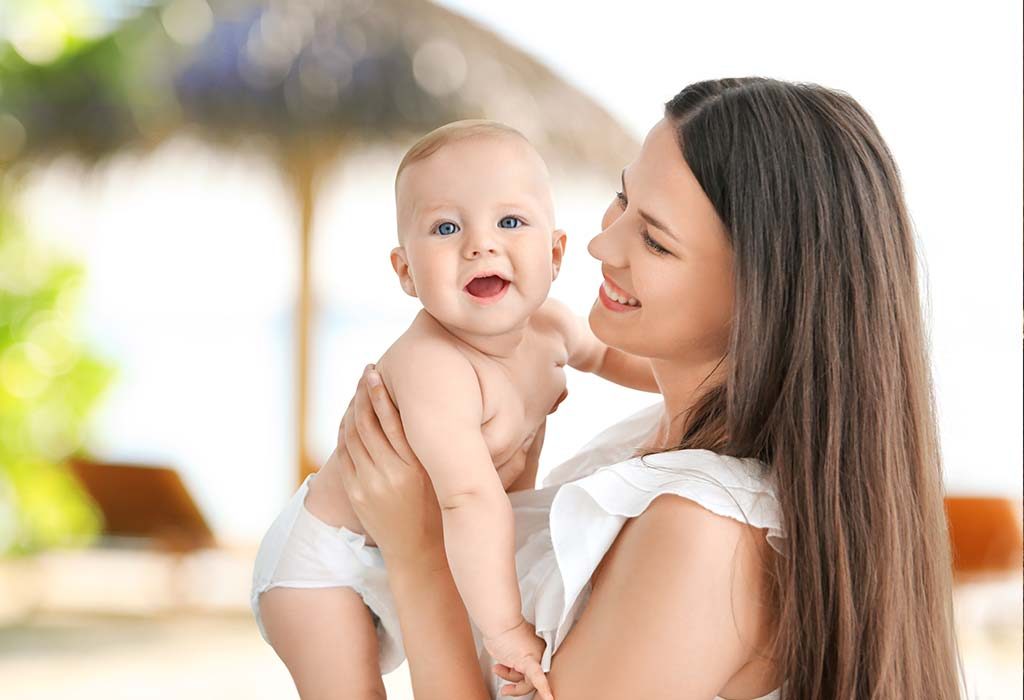 a) Long Naps at Night – A new born baby has a tummy the size of a fist. They drink, they pee, and are parched again. This actually leaves you with no option but to feed them on demand. Little ones also tend to fall sleep while feeding, leading to a half filled tummy. I had generally faced more difficulties during night time because by then I used to feel restless with all the travelling during the day. Slowly, I learnt that Abeer sleeps for longer if he is sleeping on me, keeping his nose closer to my neck. The mother's smell makes them feel comfortable and wards off the feeling of being alone. This also makes the mother-baby bond grow stronger. All you need is a good back support!
b) Crying Out Loud – While on a journey or even at home, he used to get cranky quite often. Little ones make you paranoid when they start to cry. You can't put your finger on whether it's hunger or acidity. When Abeer was inside of me, I used to listen to and hum a few specific songs everyday. So while travelling, I used to hold him closer to my cheek and would hum the same song very softly and sway him in my arms. This always calmed him down. He always appreciated my voice, no matter how badly I sang.
C) Puke and Poop – When we travelled with Abeer for the first time, he was merely a month old. For a sapling this little, you ought to be extra cautious and extra prepared. Without exaggeration, I had actually packed in 25 pairs of clothing for a five day trip. You don't know how many changes a baby would need during the day. All new moms will definitely relate to this dilemma because along with giving emotional support, physical comfort is also pertinent.
While we did manage an extra bag, which were full of Abeer's essentials, what we focused most on was carrying a sufficient number of diapers. I don't know if this bothers you as much, but as travel bloggers and travel influencers on Instagram, we are constantly bogged by long flights, hectic shooting schedules, etc. In this chosen fast paced life, we faced multiple diaper malfunctions, plus leakages that led to a cranky baby with a bad rash. "Diapers are not good beta. Switch to cotton nappies as they are softer on the baby's skin", went the Google aunties, but that is neither conducive nor practical in today's world. Also, nappies, though soft, do not ensure perfect hygiene for the child.
Before I move on to that, let me ask you a question. Do you know,, it's a myth that diapers lead to rashes? It has always been baby's poo which is quite acidic, initially. Their skin being super sensitive develops rashes because of the acid. Abeer is December-born, and would pee quite often due to the cold weather. Hence, when my parents and in-laws asked me to keep him in nappies, it ultimately caused discomfort to the baby and interrupted his sleep quite frequently because of the dampness and my urge to change the nappy after every second pee, which would happen every 10-15 minutes. Every new mom can very well relate to this, I believe.
This sticky situation led to experimenting with various brands of diapers, both Indian and the ones masis send from 'foreign', but nothing was working out. Either the diapers were soft but didn't have the capacity to absorb for long or vice versa. We were on the lookout for something that's like second skin to the baby and can withstand long travelling hours that came with our aspirations. Not to forget, when it's your baby's first trip and you have an in-house photographer and the perfect backdrops, you tend to go overboard on baby pictures. Sitting with a cranky, discomforted baby in the forefront makes no story worth telling.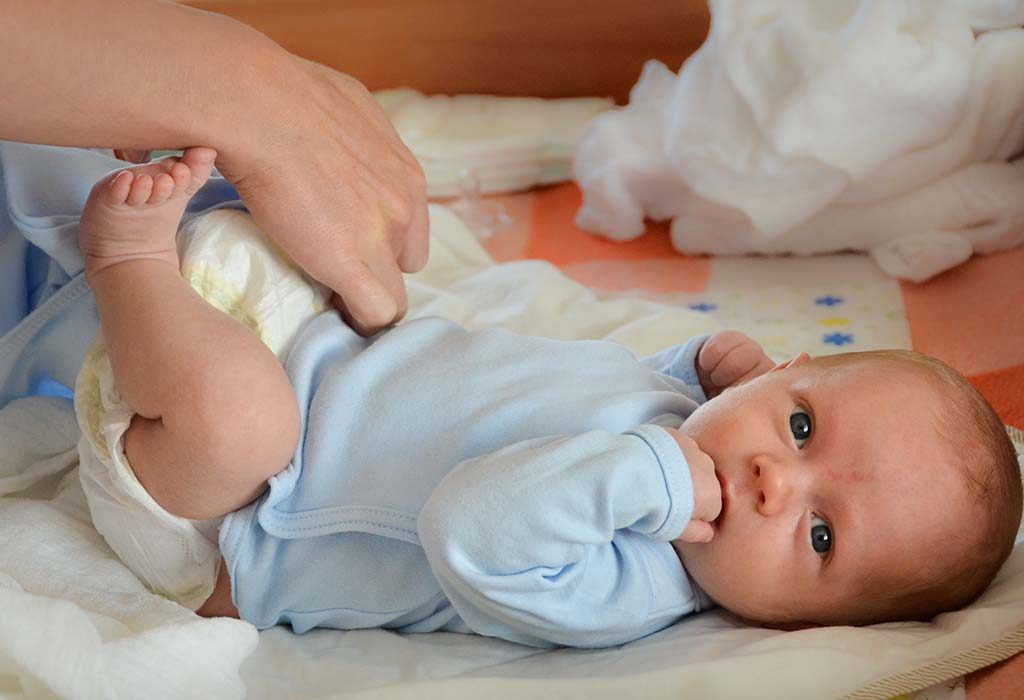 A comfortable baby is a happy baby. We take all the necessary steps to ensure that the baby is relaxed and snuggled well, and hence, were getting desperate to find the perfect solution for our little gypsy. In fact, if the diaper is chosen wisely, it can solve most of the problems. I had done a lot of research while choosing the best diaper for my little one. The product had to be soft for baby's skin that is super sensitive. In the start, the baby tends to poop more and it's always a runny one. Babies pee a lot more times than you can even think of. At times, I realised that a few diapers did not suit Abeer's skin because they would tend to stick to his skin after a couple of hours.
After trying a lot of brands, I got my hands-on Huggies Newborn Baby diapers. These were super soft for my baby's sensitive skin and super comfortable, even when we were travelling and couldn't change the diaper immediately when he pooped. The runny poop did not spread to his clothes, which saved me the hassle of changing his clothes multiple times in a day. There is also a wetness indicator that let me know the right time to change the diaper. When the blue line disappears it's time to change, See, it's that simple. You can read more on https://www.huggies.co.in/en/products. They are also available in the pant style, saving you from the hassle of sticking the ends too loose or too tight. The diapers range from XS to XL, perfect for your baby's growing age. We saw an immediate change in Abeer. Not once was he in any discomfort while we were travelling. He happily smiled at the onlookers, slept in my arms being coy, and woke up fresh to the next set of adventures. As Anush puts it, his HiPOOshima and NagasaPEE (Hiroshima and Nagasaki) days are over and he is officially turning into the little Gypsy we always wanted him to grow up to be.
Above all, Huggies has given us utmost piece of mind. It's hygienic, safe, and baby friendly when it comes to comfort. Thankfully, our diaper troubles were put to rest with this choice of diapers.
If as a new mom you are scouting for the best diaper brand or planning a trip with your little one, Huggies Newborn Diapers should be your go to brand, as it keeps the baby comfortable and happy.
Disclaimer: The views, opinions and positions (including content in any form) expressed within this post are those of the author alone. The accuracy, completeness and validity of any statements made within this article are not guaranteed. We accept no liability for any errors, omissions or representations. The responsibility for intellectual property rights of this content rests with the author and any liability with regards to infringement of intellectual property rights remains with him/her.