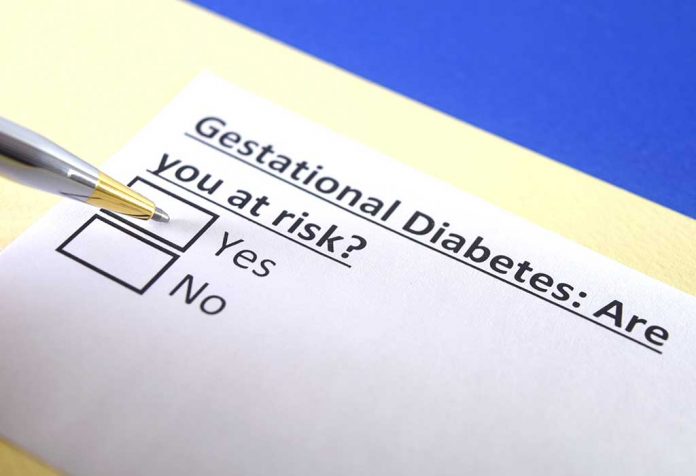 'Keep in mind that you are a prediabetic. Your mother and in-laws will continue to say that you should eat everything and eat for two in this situation. But don't listen to them. Continue to eat healthy foods – have small but frequent meals throughout the day or else you may end up with gestational diabetes.'
My obstetrician in Singapore said this to me when I visited her for my final check-up, the day before I was flying back to India.
I was 16 weeks pregnant. It was my first pregnancy and my husband and I decided that I should stay with my mother and in-laws back in India to get the best prenatal care there is. Moreover, delivering a child in Singapore cuts a deep hole in your pocket. Medical insurances too are not much helpful for foreigners like us. So India was calling me (and my unborn child) in more than one ways.
I was excited, but at the same time, a bit anxious. The obstetrician's words played in my mind like a background score almost all the time. In the first four months of my pregnancy, I had taken tremendous care about my diet. White rice and sugar were a big NO for me. I ate multigrain bread/chapatis, quinoa, green vegetables, and non-starchy fruits. I drank plenty of water, and an hour of brisk walking was a part of my daily routine. But I was not sure whether or not I would be able to maintain the same healthy lifestyle in India.
Why? Well, it's because I come from a hardcore Bengali family, where not eating rice (white rice in particular) is unimaginable. We gorge on meals made with rice and different spicy side dishes thrice a day. And then we have world famous Bengali sweets and rosogollas. With such a strong culinary background, making anyone understand my concerns related to diet (and that too in pregnancy) was a futile attempt. To make the matter worse, my sister-in-law's wedding was lined up. And I would have made myself quite a view to watch if I sat with a plate filled with quinoa in lunch and dinner (the only use of quinoa known to my folks is in the preparation of payesh or kheer).
A messed up diet during the week-long wedding festivities made me worried about my glucose levels. On top of that, unsafe road conditions restricted my exercise regime to twenty-thirty minutes walk in the terrace and veranda. I was expecting a big shock after receiving my routine blood test reports. But, to my utter surprise and relief, my fasting blood sugar levels came normal ( 89 mg/dl) in my second trimester. Seeing my reports, obstetrician in India suggested that a little amount of rice wouldn't do any harm as my glucose levels were normal. He advised me to refrain from sugar, sweets, and bananas though.
Having normal blood sugar levels gave a huge boost to my otherwise low self-esteem when it comes to what I like to say 'conscious eating'. And then, I started taking obstetrician's advice as an excuse to eat rice, bananas, biscuits, and fried stuff to my heart's content. On top of that, there was this constant humming near my ear from my mother, mother-in-law, and aunts.
"You should've gained more weight by now."; "A rise in blood sugar level is quite normal in pregnancy. That doesn't mean you should refrain from eating what you are craving for. We used to eat almost everything when we conceived."
Even I started thinking that I shouldn't be so strict about my diet at this stage. What if my child is born underweight? I had this 'nothing-will-go-wrong' attitude and so I stopped being conscious of how much and what I was eating. I thought refraining from sugar and sweets will suffice and would do the trick.
But as I entered the third trimester of my pregnancy, my mother-in-law slipped and broke her right arm. This incident was followed by the sudden death of my most beloved uncle, who was a father figure to me. These incidents shook me to the core. Gradually, unnecessary stress and fear conquered my mind.
"What will go wrong next?", This was what I started dreading every moment. There were days and nights when I couldn't afford to close my eyes as disturbing thoughts crossing my mind. To avoid unpleasant thoughts, I kept myself awake till it was late. I read a book or used my phone until I dozed off. There is a reason why they say that that pregnant woman should always remain happy and calm. And I understood this in true sense in the third trimester of my pregnancy. Stress and anxiety issues that I dealt with in the past months eventually reflected in the medical reports of my third trimester.
My blood pressure was high and my glucose level was way higher than my expectations. Fasting was 103 mg/dl whereas Postprandial was 162 mg/dl, which was way more than the desired range of 70-140 mg/dl. This time, my obstetrician immediately put me on Labetalol (used to treat high blood pressure in pregnancy) and referred me to an endocrinologist.
My worst fear was coming true. I was only a month away from my due date. But due to callous attitude towards my diet and some unavoidable circumstances, I was paying a huge price in the form of gestational diabetes.
Initially, the endocrinologist put me on a dosage of 5 units of insulin. My glucose levels didn't show any signs of improvement (postprandial remained 181 mg/dl). There was one relief though – my HBA1c was 5.58 and it is not supposed to be more than 7. Then my doctor increased the insulin dosage to 10 units. As a result, the postprandial blood pressure came down a little this time (173 mg/dl) but was still on the higher side. Only after taking 12 units of insulin shot, the numbers came down to a somewhat satisfactory level (139 mg/dl).
My delivery date was the 17th of August. According to my obstetrician, gestational diabetes hadn't impacted my baby yet, but he discussed the risks of waiting further. My doctor advised for caesarean delivery on 31st July (normal delivery is slowly going out of the norm in many parts of India).
On 31st July, 8 am, a nervous and half-conscious me was lying on the operation table when surgeons spilt open my abdomen and brought out the most beautiful human being I had ever seen – my daughter.
The doctors also checked my glucose levels and my baby's too. To my surprise, not only my daughter's, even my glucose levels were quite normal. The nurse touched my daughter's forehead with mine as I was not in a position to hold her. One touch and I forgot what was gestational diabetes and high blood pressure. The baby had already become my only point of attention and concern.
They checked my postprandial glucose levels again two days later. The results were normal once again (130 mg/dl). The endocrinologist told me earlier that gestational diabetes goes away right after delivery. I realised he was right.
Although gestational diabetes goes away after delivery, but women who have gone through this have high chances of developing Type 2 diabetes later. I knew I was a pre-diabetic. But knowing and undergoing are two different things. Taking insulin shots daily (even for only a month) seemed like a nightmare. The shots are not painful but they remind you of all the ways you could have saved yourself from this situation. I take my pregnancy as a lesson learnt hard way.
I can't share the Dos and Don'ts to avoid gestational diabetes but I want to tell all the pregnant women (and to those who are planning to conceive) that you should watch your diet during pregnancy and be physically fit.
Gestational diabetes can be controlled under medical supervision. But what goes out of control are stress and anxiety that come along with it. After all, it's not a very pleasant feeling to push that needle inside your skin every day and worry about your baby's well being. So eat right, watch the portion size even if you are eating healthy and be physically active from the very beginning of your pregnancy. Even your smallest effort today can be beneficial for your health and your baby's health in the long run.
Disclaimer: The views, opinions and positions (including content in any form) expressed within this post are those of the author alone. The accuracy, completeness and validity of any statements made within this article are not guaranteed. We accept no liability for any errors, omissions or representations. The responsibility for intellectual property rights of this content rests with the author and any liability with regards to infringement of intellectual property rights remains with him/her.