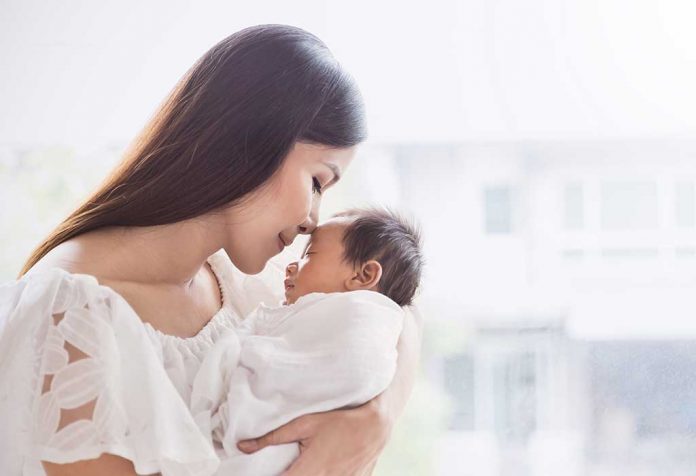 On behalf of my loving wife – Lakshita
I am an entirely changed individual. Until a few months, things that would annoy me are not bothering me anymore. I have become more accommodating than I used to be. Sometimes I wonder if any of this could be possible without her.
It all started with her growth inside my womb. She wanted me to be cautious while walking, stepping up or down, eating, and sleeping. I had developed a new taste for food. Many times I would feel our connection with each other. We had our secret language which helped us to communicate with each other. I used to tap on my belly to check if she was well inside and in response, she kicked back to confirm. It happened a lot of times, and according to the doctor, it was a good sign. The eight and a half months became the most precious period of my life. I also went for a pregnancy photoshoot with my husband, Prateek, to capture these moments and cherish them forever.
The day of my baby's birth arrived and brought happiness to everyone's face. As the day was coming closer, I was getting more nervous. We reached the hospital, and while Prateek was busy submitting some papers as a part of formalities for the procedure, a group of nurses arrived to shift me to the operation theatre. Prateek & his parents wished me good luck with the procedure. This whole experience reminded me of a saying – "Being a mother is learning about the strengths you didn't know you had and dealing with fears you didn't know existed".
In the operation theatre, I was put under anaesthesia for the procedure. The doctor engaged me in a conversation and asked me different questions. He asked me what names I have thought of for a boy and a girl, whether I would continue my job etc. The last thing I remember from the operation theatre was the scratching sound of a sharp object on my belly. When I came back to my senses, I found myself in my room. The pain was unbearable, it could not feel my leg,s and it felt like someone had taken out an organ from my body. Everyone was happy to see me back and, in some time, a nurse came to me with my little princes. She handed over to me, my little darling, and a tear rolled from my cheek. The hospital staff also arranged a cake for me to celebrate this new beginning. Prateek and I cut the cake and distributed sweets among everyone.
With this new excitement, I forgot all my pains that were excruciating a few moments ago. After two days, I got discharged from the hospital. To welcome home this new member, my family had made all the arrangements, including baby products like baby blankets, clothes, mittens, colourful caps, sanitizer, and a room heater.
Days went by, but my day was divided into 12 parts of 2 hours each as that was the schedule I needed to maintain to feed my baby. In a month's time, she changed her routine, and so did I. The duration of my nap increased to an hour, and I was happy for this extra comfort.
Today, while my princess Anaya was sleeping, I thought of the number of changes she has brought in me in a mere three months.
I feel happy if I get to sleep for 3 hours without interruption.
Now, I can sleep with the lights on.
I can ignore most of the phone calls when she is awake.
Even after having backaches, I can play with her without any complaint.
Sometimes I take her to the kitchen while packing lunch for Prateek.
I can take a nap keeping her in my lap.
I have switched my savings from mutual funds to government securities.
I have become conscious of what I eat, and I stopped eating burgers, pizzas, etc.
My small purse has changed to a big bag to have everything ready for my kid.
This is a better version of me, and I think the best is yet to come. I am enjoying motherhood to the fullest. Some people say she looks like Prateek, while others say her face resembles mine. I ask myself if it really mattered. I take both as compliments because both my husband and I have different strengths.
I think every mother would be able to relate it to this story. I salute all of you, and I agree with what they say about you "MOM – a title just above QUEEN".
High five to all mothers!
Disclaimer: The views, opinions and positions (including content in any form) expressed within this post are those of the author alone. The accuracy, completeness and validity of any statements made within this article are not guaranteed. We accept no liability for any errors, omissions or representations. The responsibility for intellectual property rights of this content rests with the author and any liability with regards to infringement of intellectual property rights remains with him/her.