The Evolution From Bae and Baby to Mommy and Daddy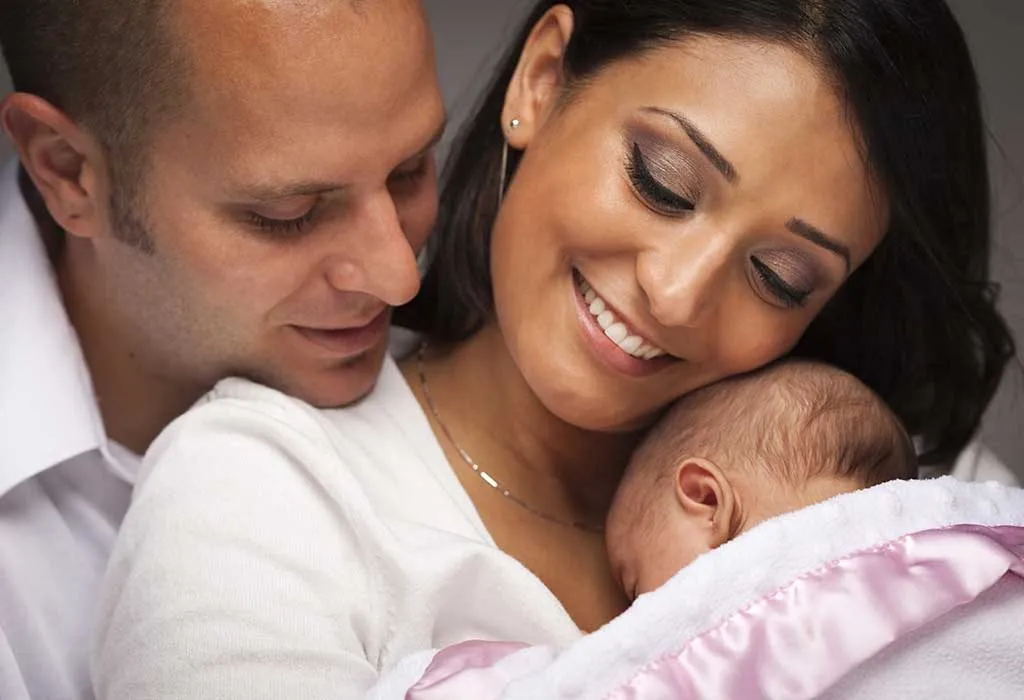 My husband and I had an arranged marriage in 2014. We got to know about each other through a marriage bureau website in Jan 2014, were engaged in April, and married by November end. We did get a considerable amount of time to get to know each other through the year and, unlike with other guy friends before, we had our parent's permission to hang out together. We made the most of that time and tried to get to know as much as we could about the person whom we would be spending the rest of our lives with. It already scared me to get married to a complete stranger, so those nine months were very important. In the short span of nine months, we were supposed to gauge how our partner adjusts to our respective families, how he/she reacts to stressful situations, what his/her views are about children, religion, spirituality, foreign travel, work-life balance, politics ( if one is very particular ), joint family vs. nuclear family, etc are. However, all we managed to figure out during our courtship period were answers to the not-as-important-as-the-earlier-mentioned questions, like 'do you snore a lot?', 'do you eat non-veg food?', 'Friends or Big Bang Theory?', and 'Goa vacation or Konkan vacation?'. The rest of the time went by with lovey-dovey talks and cheese-cake date nights.
So when we did finally get married, it was, in fact, a 'Start with a Stranger'. Well, I shouldn't call him just a stranger. He was a stranger I had fallen in love with. However, very soon we realised that spending evenings with a person is quite different than spending all day and night with him. You no longer see them only in fancy clothes and perfectly groomed hair. You see the grumpy morning looks, the back-from-work tired looks. You encounter moods that are a complete surprise (well all of this is me and not my husband ) and experience how our partner deals with small day-to-day activities differently than you. You also experience their habits and pet peeves. Moreover, it's not just your partner that you have to deal with. You also have to get adjusted to a family that your partner knows for the last 25 years, and you are expected to gel right into. Man, it's tough! That is when you realise that marriage is a lot of work. Don't get me wrong. I love my husband to the core and intend to spend the rest of my life with him. But yeah, marriage is tough.
However, all of this seems like a piece of cake once you become a parent. If you thought you had seen all shades of your partner once you started living with him/her, you were wrong. The true nature of a person is seen when he is going through stressful times, and funnily enough, the arrival of your bundle of joy is one of the most stressful times ever for new parents. Well, I should add 1st-time parents. Most 2nd-time parents are quite calm and mentally prepared. But nothing prepares you enough for your 1st born. No books, no counselling, and no lectures. Yes, they do teach how to breathe when you are delivering the baby, but what do you do when the baby is bawling its tiny little lungs out at 2 am in the night? No one teaches us about dealing with all this, and no one can. That is when you encounter a new side of your partner… The sleep-deprived side. Most babies start sleeping through the night after they start eating solids or when they turn a year old. My darling daughter is almost 2 and, yet, we have barely had a day or 2 in the last 2 years when she slept through the night. So, yes, the sleep-deprived version of your partner is what you encounter for the 1st time, and it's definitely not a pretty sight. I, myself, turn into a snapping growling monster on some nights when my daughter wakes up almost every other hour.
It's not just the sleep. Moms and dads have different ideologies of how to bring up their kids. They themselves have been brought up differently. Plus, these ideologies are usually fuelled and driven by what their own respective parents think is the right way to raise their darling grandchild, and that's when the arguments start. As the kid grows, the number of chores in the household grow. What used to be a simple task of giving milk to the baby becomes chop fruits, steam fruits, puree fruits, and then feed the baby. After a few months, it gets into a full-blown preparation of breakfast, run after kid to feed him breakfast, try to convince the kid to eat breakfast, clean spilt breakfast. Along with the chores, the arguments about who has to do them also increase because both the mom and dad have spent an equally tiring and stressful day at work and a messy house just adds to the irritation levels. If you live in a joint family, then yes, you would have lot of help with the chores, but the flip side is that you would also have so many different 'Advisory Boards' to handle.
As a parent, you also understand how your partner deals with extreme panic situations. Like when the baby has a blocked nose at night, when the baby poops at a fancy restaurant, or when you realise you have forgotten the baby's milk bottle at home.
So, yes, once you become a parent, you see that side of your partner which no-one has; not even his /her own parents. It isn't easy dealing with this change, but it has to be accepted. Also, the fact that there are going to be arguments and fights has to be accepted. There are some days when my husband and I have massive fights over the smallest of things, like who left the bedroom light on, but then its' mostly because we haven't slept for 3 nights in a row and have had super hectic work schedules. It tests your relationship; parenthood does that.
However, it also makes you realise that you have got a lifelong partner who always has your back. And along with testing the relationship, it makes it rock solid! As a new parent, you will rarely get time for any romance or dates or carefree outings with your partner, but you will find a best friend in him/her. Because only the two of you know what you are truly going through. You help each other stay calm in stressful situations and help each other survive any crisis and, God help me, there are so may of stressful and crisis situations to deal with on a daily basis. You start reading each other's mind better than ever before. One tired look from the wife and the hubby runs to get the little one's milk bottle. You realise you have a partner who will roll on the floor with you in laughter if the baby has pooped on the expensive carpet. You no longer call your partner baby or bae or whatever lovey-dovey name you would call them earlier. You now call them mommy and daddy or aai and baba or mamma and dada, just like your kid does.
You realise that this new version of your partner is what is going to get you through the good days and the bad days. After parenthood, the definition of 'love' between me and my husband changed. It is no longer just a romantic feeling. It is now a feeling more to do with trust, care and potty training abilities.
Disclaimer: The views, opinions and positions (including content in any form) expressed within this post are those of the author alone. The accuracy, completeness and validity of any statements made within this article are not guaranteed. We accept no liability for any errors, omissions or representations. The responsibility for intellectual property rights of this content rests with the author and any liability with regards to infringement of intellectual property rights remains with him/her.