Best Places to Donate Your Kid's Toys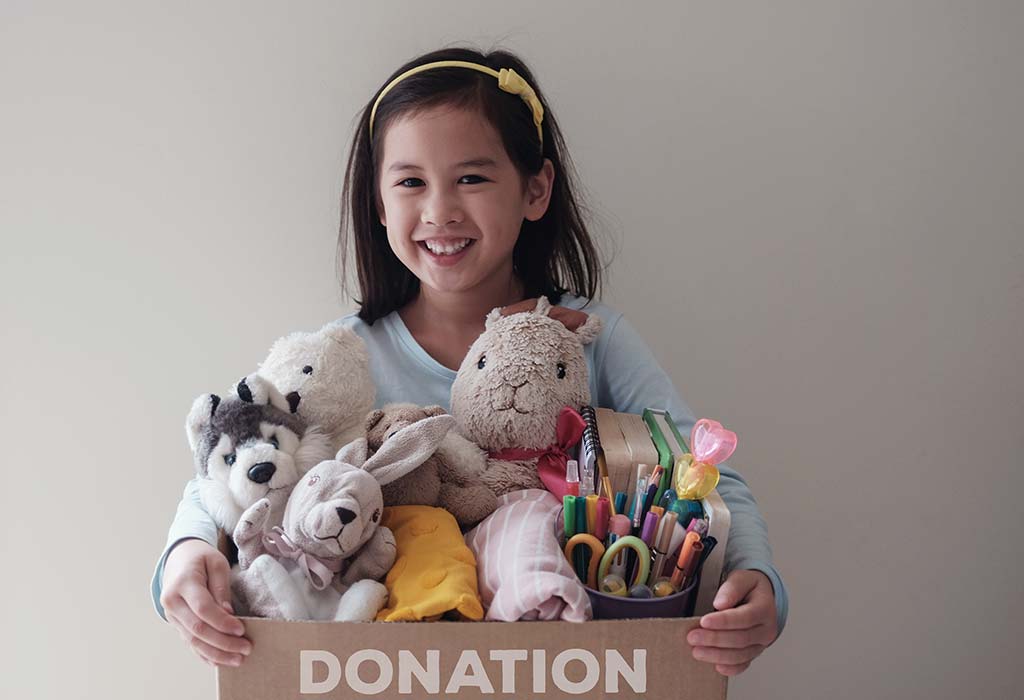 As parents, you spend endless hours shopping for the right toys for your children. Once your kid stops playing with those toys, you wonder what to do with them. Dumping them into a landfill is not the solution as it will lead to pollution. The best solution would be to donate your kid's used toys so that a child who needs toys can play with them. Finding the right places to donate these well-used and cherished toys is essential as then you will be satisfied that they are bringing joy and smiles to other children. Finding the right place to donate gently used toys can be difficult but not impossible. To make your task easy, we have a list of the best places for your donation.
What Kind of Toys Are Acceptable for Donation
Most places that accept donated toys usually accept all types as long as those toys are gently used or are in excellent condition. You can donate toys such as blocks, puzzles, board games, stuffed animals, toy cars, action figures, craft kits, sports kits, activity books, and many more playthings. However, most places don't accept baby toys designed to go in the mouth of babies like pacifiers, teeters, etc. Many places don't accept used stuffed animals due to hygienic reasons. So, when donating baby items or stuffed toys, first, call ahead to confirm whether they are acceptable or not. Even when you want to donate toys for Christmas to hospitals, make sure you are not donating used toys. Most hospitals, due to hygienic reasons, won't accept them!
What To Avoid While Donating Toys
Most places that accept used toys welcome all kinds. However, there are few things that you should avoid while donating toys. These are:
1. Don't donate broken and soiled toys
No organization or charity has the facility to repair or clean broken or soiled toys. So they will most probably toss them in the garbage. So donating soiled stuffed animals or broken toys is as good as not giving any
2. Don't give wrapped toys
Make sure when you donate second-hand toys, they are not wrapped and are completely visible.
3. Don't donate toys with missing pieces
Donating toys with missing pieces is a strict no as it is unlikely any charity can find the missing piece. And without all the pieces, no child will enjoy playing with them…
4. Don't give toys that have been recalled
Many toy manufacturers recall certain toys for various reasons. Don't give toys that you should have returned to the manufacturer. If your child shouldn't play with a certain toy, so shouldn't another child.
5. Don't leave toys unattended
When donating toys, it's best to leave toys at the drop-off counters of charities. Don't leave toys unattended at their doorstep. It is advisable to call ahead to inform them about your coming to drop off old toys.
Best Toy Donation Options
Donating your child's gently used toys to other kids gives a new life to the toys and helps bring happiness to those kids while de-cluttering your home at the same time. There are many places where you can donate toys, and at these places, there are many children who will appreciate them. Some of the best places for toy donation are:
1. Charities
Two of the most well-known charities that accept toy donations are the Salvation Army and Goodwill. However, call ahead to ensure that the local branch near you accepts toy donations. Toys are frequently given away to less fortunate children by these organizations, or the toys are sold, and the proceeds go toward the organization's activities. In any case, the toys would benefit families who need help or for the community's welfare.
2. Shelters
Women's shelters, as well as homeless shelters, are often ignored as toy donation locations. However, children often end up in these places, and they usually arrive with minimal belongings or toys. Many of these shelters would happily accept gifts of gently used toys. You can also donate other kids' items such as clothes, bedding, and toiletries at the same time. To learn more about a certain shelter's needs, contact them directly to plan your donation better…
3. Children's Homes
Another place to donate used toys for children in need is a children's home. Toys for kids of all ages are generally appreciated in children's homes where groups of children live together. You can also donate toys for older kids, who are often forgotten in favor of cute toys for little children. Check your local directory to see if there is a children's home in your area and learn about its needs.
4. Daycare Centers
It's rare to come across a daycare center that doesn't need more toys. Daycare centers go through toys quickly when they have so many children to entertain. If you don't use a daycare center yourself, ask around and see if any parents in your neighborhood know about a daycare center that can accept your toy donations. Toys for small children would most likely be in high demand in daycare centers.
5. Military Families
Most military families are always on the move, and some toys may not survive the transportation to the military family's new home. So, for a military family with children who are new to your neighborhood, some gently used toys might be a sweet welcome gesture. You can even contact a nearby military family support network to find a new home for your toys or go to Operation Homefront to check the current requirements.
6. Social Services
Your local social services will most likely be able to put you in touch with many children who will enjoy playing with your gently used children's toys. Find out what the local agency requires and where you can donate by contacting them. Other children's products, such as clothing and shoes, may also be needed.
7. Hospitals
Many hospitals welcome gently used toys for their young patients to play with as they are undergoing treatment. Your local hospital's website might have a toy wish list that you may scan for specific needs. Before bringing the box of toys to a medical facility, make sure to check with them first. Some won't appreciate items that aren't brand new, citing the possibility of disease transmission from derivative products.
8. Religious Centres
Your local area religious centers often offer childcare facilities to children ranging from newborns to school-aged children during services and other events at the center. Find out what a local place of worship needs by contacting them. If it isn't currently taking toy gifts, there's a fair chance it will be willing to refer you to a reputable organization that will accept toy donations.
9. Doctors' Clinic
If you go to a children's doctor's clinic, you will see toys that other people may donate. Children will be entertained in the waiting room with large toys. You can include small toys in the doctor's prize bin to reward children for a successful checkup. Check with the local doctor's office to see if they have any toy requirements. You can make your children write brief notes of good wishes on toys and books and encourage them to go for their doctor's check-ups.
10. Police and Fire Departments
Police officers and firefighters often carry small dolls or stuffed animals to console frightened and wounded children on the incident scene. And, to provide this service, most local government departments depend on contributions from the public. So get in touch with the nearest police and fire stations to see if they'd like some gently used toys. Departments serve as drop-off sites for toys, coats, and other donations during the holidays.
You may donate gently used toys, including electronics, stuffed animals, dolls, and other products, to any of these organizations. You will feel satisfied that toys that made your kid happy will be appreciated and enjoyed by another…
Also Read:
Best Homemade Toys for Children
Places to Donate Clothes in The USA
Benefits and Ideas of STEM Toys for Kids