Best Cinco de Mayo Party Ideas for Kids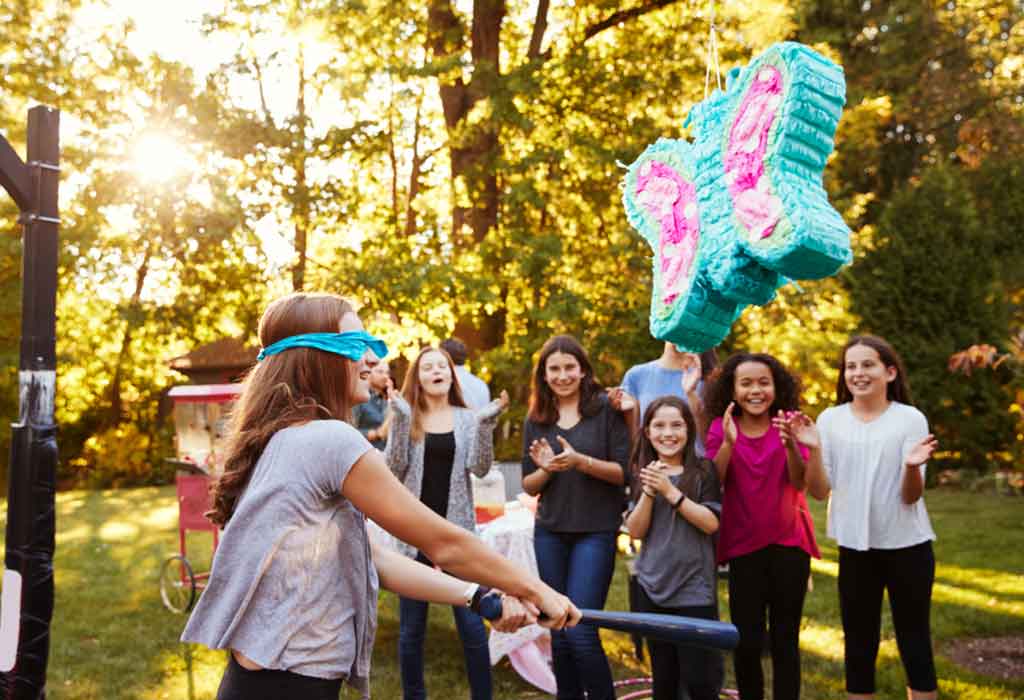 Cinco de Mayo is an annual celebration observed in Mexico and the US that commemorates Mexico's victory over the Frech empire and celebrates the uniqueness of Mexican heritage. So, get ready to throw a fiesta-themed party at home, drawing inspiration from the best Cinco de Mayo party ideas for kids.
What Is Cinco de Mayo?
Cinco de Mayo, which translates to the fifth of May in Spanish, commemorates the triumph of Mexico over French forces at the "Batalla de Puebla" in 1862. This holiday is a reminder that the Mexican people could not be conquered, and their patriotism, courage, and inner strength can overcome any challenges. In the mid-20th-century, Mexican immigrants in the USA celebrated Cinco de Mayo in a flamboyant way to encourage pride in their Mexican identity, promote ethnic consciousness, and build community union. Marked by solemn speeches, military parades, and re-enactments of the 1862 battle, this festivity takes a different form in the state of Puebla. However, this big fiesta has now become more popular in the US than in Mexico itself as most Americans celebrate this festival. They have embraced this day as an excuse to eat nachos, Tex-Mex cuisine, drink Mexican beer, and prepare pitchers of margaritas, as the holiday is often associated with partying. Brightly coloured costumes, cultural dance performances, street music with a mariachi band, extravagant fireworks, and not to mention the festival-inspired food are the hallmarks of this glorious observance. However, some people in the USA incorrectly assume that Cinco de Mayo is Mexico's Independence Day. Just like the celebrations of any of the indigenous cultures, this occasion is a wonderful opportunity for children to get an insight into other native cultures and traditions. In case you want to set the tone for your kid's Cinco de Mayo birthday party, a play date, hanging out with kids at home, or want to introduce some historical lessons in class in a fun way, here are some great Cinco de Mayo celebration ideas and easy activities that'll be well-appreciated by kids and adults alike.
Cinco de Mayo Inspired Party Ideas for Kids
Send out colourful invitations that fit your party theme. Coordinate your place's settings with matching colours and bright prints for a more festive feel. Set the scene with colourful décor. Add to the fun with crafts, post-dinner dance, and DIY activities to keep the kids entertained. The breaking of piñatas is a ritual that is followed by almost every Mexican festival. The piñata is suspended above the crowd, and blindfolded people try to hit it with a stick to release the candies and prizes tucked inside it. You can plan games ahead of time to engage the kids and fill up the lull. Prepare a simple Mexican dish by involving children in the kitchen. Make Mexican culture-inspired crafts that focus on Cinco de Mayo, dance to the tune of some Mexican folk music, and end the fiesta with a simple yet festive dessert. These easy entertaining ideas will inspire your Cinco de Mayo party this year. Finally, send your guests home with individually packaged paper bags filled with homemade treats as party favours and polite "gracias" to end this perfect Cinco de Mayo party.
1. Cinco de Mayo Traditional Decoration Themes
A fiesta theme like Cinco de Mayo works for all parties, especially during the summers. Authentic décor ideas for this Mexican celebration sets the scene with a south-of-the-border feel. You can pin up traditional papel picado banners to make a unique photo booth backdrop. Make sure to include vibrant table cloth, placemats, cheery napkins, and uniquely patterned utensils that can easily jazz up your Cinco de Mayo tablespace. You can add printable food toppers, including pictures of food and Spanish words such as 'hola,' 'fiesta,' and 'amigos' along with printed fiesta food labels for the delicious Mexican dishes. Cactus cupcake stands are a fun and easy way to enhance your cupcakes for a Cinco de Mayo party. You can never go wrong with multicolour streamers for windows that keep things light, airy, and fun. Tissue paper lanterns look gorgeous when hung around the entryway, or giant tissue paper fiesta flowers draped around the door frame to welcome your guests. String some Mexican flags from one end of a room to another, hang them from the ceiling, or as outdoor décor. A bright floral bouquet, sombrero, or piñata can be used as a fun centrepiece. Tying together several multi-coloured balloons on the ceiling makes an easy and affordable backdrop for your fiesta. You can even attach mini gold letter balloons to the cluster string and spell out your fiesta message for the little guests. Super soft cactus pillow sewn at home can be the perfect fun accent for your living room or next home fiesta.
2. Feast to Serve in the Party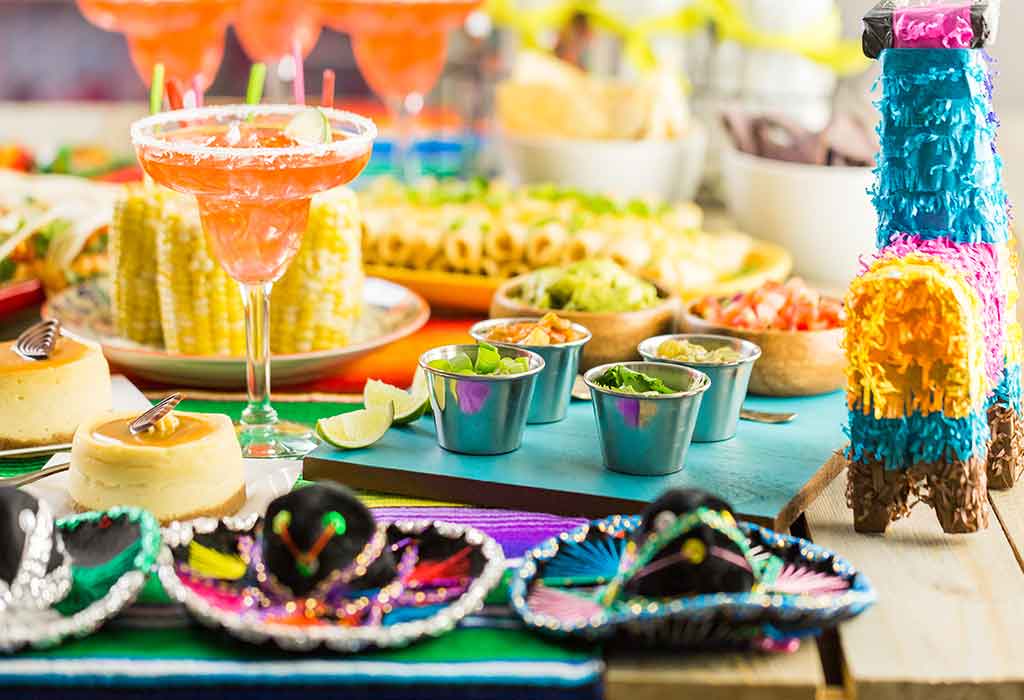 Armed with easy-to-make kid-friendly recipes, you can involve kids in the kitchen to serve up a Cinco de Mayo Party feast. Include enticing Mexican delicacies that pay homage to the Central-American country's vibrant traditions and flavours. A cheesy version of Quesadillas and lemony guacamole are fun treats for picky kids. Keep things simple with a taco bar featuring soft and hard taco shells. Serve up tortilla chips with Fajitas, Pico de Gallo, and Tacos de Carnitas or some delicious chicken tinga empanadas that will be well-received by the younger crowd. Burritos with chicken, beef, and pork fillings, tasty corn nacho chips with hot and mildly spicy salsas, refried beans, sliced avocadoes, fresh veg salad including shredded cheese, sour cream, lettuce, and tomatoes for your at-home fiesta. Roasted corn on the cob makes an easy side dish that goes well with margarine, a choice of salt, cotija cheese, hot sauce, or paprika on top. Kick your kiddie concoctions up a notch with Nada Colada or other tasty beverages like mocktails containing one-part sparkling water and one part juice. Your vibrant dessert table filled with sweet treats is sure to attract the immediate attention of your guests. Mini cupcakes that can be displayed in margarita glasses brimming with beautiful candy or candy favours inspired by the Mexican flag, and cookies made into interesting shapes of tacos and teensy sombreros are pure indulgences that anyone would find hard to resist.
3. Cinco de Mayo Party Dress
Skip the formal clothing and remember the dress code can be casual, light, colourful, and versatile to match this party theme. Spice up your fiesta party with bright outfits and accessories by setting out a tray of wearables for your party people. Sombreros and vests, skirts that twirl, and flowers behind the ear make quite the impression when paired with traditional Mexican music and decorations. Moustaches on sticks, shot glass necklaces, and flashy shades for boys, vibrant fiesta colour necklaces, and a wreath with silk flowers can also accessorise the look of your charming little guests. Make sure everyone is dressed up for your fiesta by making mini sombrero headbands or Frida Kahlo-inspired floral headband for guests to wear.
4. Cinco de Mayo Party Crafts, Activities, and Games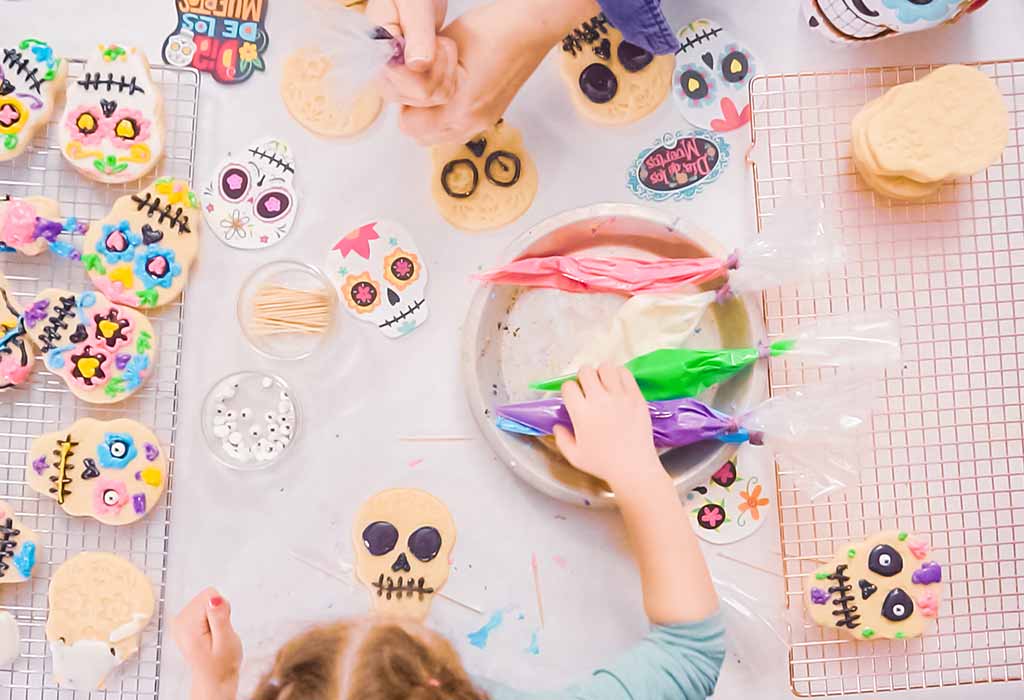 The following exhaustive list of Cinco de Mayo party crafts, activities, and games will give you a good variety to choose from.
Book Reading Session and Art Activities: Kick the party off by reading aloud the holiday's history that outlines the events that led up to the Battle of Puebla. Choose a book with pictures and illustrations that highlight various aspects of the contemporary festivities. You may also download and print out some colouring pages to get them interested in the Mexican past.
Making Pinata Fringe Balloons Craft: Bright and funky tissue papers moulded into various designs look attractive on balloons that can be tied to strings and given to each child to take home with them as a party favour.
Play Mexican Lottery Card Game: The Mexican Lottery Card Game is a popular Mexican game that is played like Bingo. The bingo cards are made up of different pictures of things commonly found in everyday Mexican life. When set to Mariachi music or classic Spanish songs, your party-themed games are sure to create the right ambience for the event.
Making Tissue Paper Flower Craft: These beautiful Mexican Tissue Paper Flowers can be made with limited supplies like coloured strings, stapler, pipe cleaner, and tissue paper. Fold the tissue paper in half or cut it, making 5-8 sheets into rectangles. Then, fold them like an accordion and staple them together in the middle. Fold every single sheet up from one half and then do the other half. Each half will meet in the middle to create the crinkled flower look. Even toddlers can participate in this activity because even if the paper gets all crinkled, they still look like flowers in the end!
Pass the Orange Game: Make 2 teams of 5 to 10 people for this Cinco de Mayo game. Each team needs to make separate queues. The first person of each team has to tuck an orange under his/her chin. The fruit should be passed to the person behind without touching it with their hands. Once the orange reaches the last person in the line, that child comes to the beginning of the line. Whichever team manages to get the orange to the front again wins the game.
Start a Mariachi Band: A traditional Mariachi band uses musical instruments like trumpets, violins, and guitars, and it's time to make your own home band! You can try making your own instruments and playing in a Cinco de Mayo virtual party to uplift the spirits when meeting in person is impossible. A Karaoke session will also add to the fun of a virtual musical meet.
Mexican Hat Dance: If the theme of your Cinco de Mayo party is related to Folklorico, you can teach the little guests the Mexican Hat dance that is energetic but easy to learn. It can be performed solo or with a friend. Kids need to count to four and follow a basic rhythm. As the music changes track, they need to clap four times and then raise their arms in the air, shouting aloud "olé!" for some extra fun.
Make a Festive Dessert: Make colourful sombrero cookies that kids can decorate with gumdrops or dots of icing, ice cream served in a candy-rimmed glass, Mexican chocolate cake, or edible Pinata cake can draw an end to your Cinco de Mayo-themed weekend party with the most mouth-watering desserts to feast on.
Parade: In case you're inviting kids from the neighbourhood, ask them to wagons, bikes, scooters, tricycles to go around the yard. Decorate the vehicles with streamers, balloons, and silk flowers for a parade to have an extravagant celebration. Place a speaker, a portable radio, or an MP3 player with speakers in the lead vehicle, and blast some fun Mexican tunes.
Cinco de Mayo Virtual Party
Don't let the Covid-19 outbreak kill the mood to celebrate Cinco de Mayo. Despite the distance, there are new ways to connect and interact with your loved ones in a virtual style. Participants can research traditional Mexican recipes, build their own taco bar or make a margarita drink for the party. While you won't be eating the same meals, it's a fun way to exhibit your culinary skills and enjoy the food of your choice. You can even dress up for the occasion and wear clothes inspired by the Mexican flag. Send comments or vote for the best outfit to ensure bragging rights for the rest of the year. You can share screenshots or record the call depending on the platform used for the party. Playing games like musical screens in small and large groups is bound to get your heart rate up. Bring the party alive by playing trivia games, online quizzes, and making PowerPoint presentations to showcase the importance of Cinco de Mayo. Sharing the history of this celebration through videos, pictures, and articles can be a great way to respect this holiday.
America is considered a melting pot of cultures, making Cinco de Mayo the perfect day to celebrate diversity and acceptance. Blooming with trends and traditions, this compilation of vibrant Mexican party ideas will surely help to get your kids excited to celebrate Cinco de Mayo in style.
Also Read:
Spa Party for Children
Tea Party Ideas for Children
Luau or Hawaiian Party Ideas for Children