25 Experience Gifts For Kids That They Will Carry As a Beautiful Memory Forever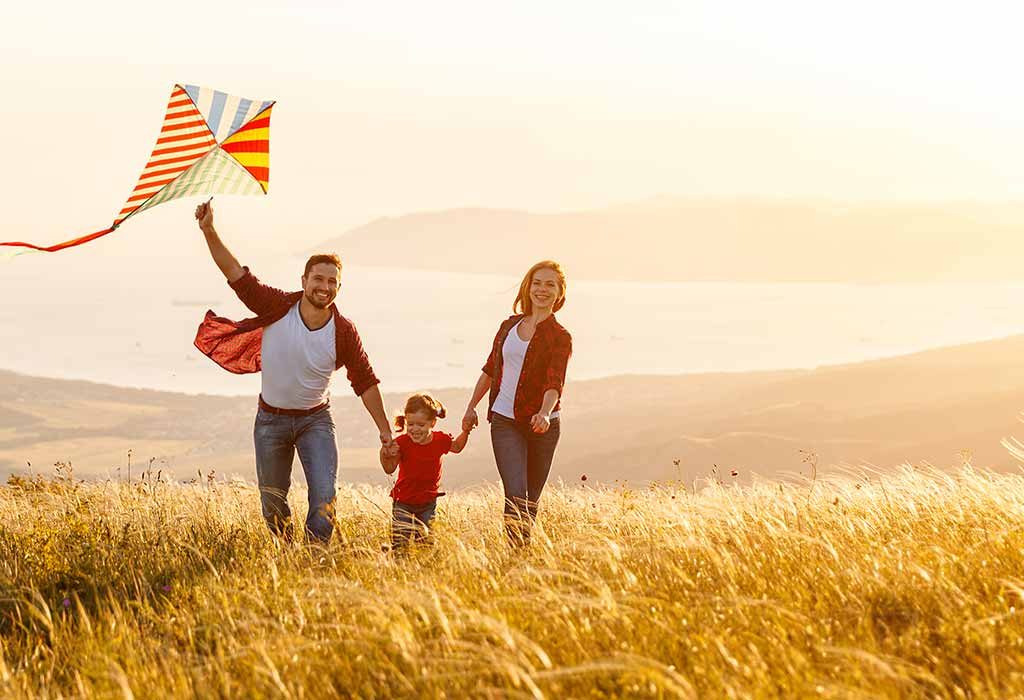 We know how difficult it can get to choose the right gift for kids. After a point, most parents find themselves wondering what they can gift their little ones on special occasions. That's when a gifting experience will prove to be helpful. It's time that we get over materialistic possessions, such as toys, clothes, or other expensive gifts, and gift an experience children will always have fond memories about. It can be anything, such as a visit to a museum or a library membership, a holiday, sporting passes, etc. The idea is to make it exciting, enjoyable, and valuable for the child.
So, why not just pick the most expensive toy in the toy store and get done with it? Here's why.
Why Experiences Are Better Than Materialistic Gifts
Gifting experiences rather than materialistic gifts can create memories that your children carry with them forever. It also helps build skills and can be a fun event for the entire family. Through these experiences, you will be creating new channels or opening the blocked ones to communicate and understand your child. The child will also learn more about you. Thus, the experiences help families come together and bond well, too.
In this article, we will share some of the best gifting experiences you can try to spend some valuable time with your kid.
25 Best Cherishable Experience Gift Ideas for Children
Read on to find out the best recommended 25 experience presents for kids!
1. Broadway Shows
If your little one is up for watching a two-hour show without any outbursts then probably it's time you take her for broadway shows! Generally, each production has different age limits and guidelines but shows like The Lion King, Frozen, The Broadway Musical, etc. are perfect gifts for kids 5 years old and above!
2. Dancing Lessons
A perfect experience gift for girls and boys, if dancing is the thing for your little ones then why not gift them a dancing lesson? It can be anything, ballet, hip hop, salsa, or even classical dance, whatever interests them!
3. Museum Tickets
If something unusual and exciting is what you're looking for, then you must think about gifting a visit to an unusual museum! Visiting one like Leila's Hair Museum, Devil's Rope Barbed Wire Museum, The Circus World, etc., will be one of the most memorable gifts for your little one.
4. Helicopter Ride Tours
This experience gift is grand and adventurous, too, but it will be the best adventure gift for your little one. Choose a location you have always spoken about to make it extra special. This is one gift your child will never ever forget!
5. Disneyland Tickets
Gifting a Disneyland ticket to your little munchkin says it all! It can serve as the best experience Christmas gifts!
6. Membership In a Cooking Club
It's a great way to learn a new skill that will be both beneficial and relaxing for kids! A membership subscription at one of the cooking clubs will be an excellent choice for a gift if your little chef is interested in learning to cook!
7. Tickets for a Sporting Event
This experience gift idea is perfect for the little sports fan in your house. Get tickets to your child's favourite sporting event and spend a day full of excitement, cheering for your little one's favourite team! Imagine how much more exhilarating it would be if the entire family could join in!
8. Music Lessons
Music can work wonders too when you are looking for a perfect experience gift. You can either enrol your child for a music lesson, gift her an instrument. Music lessons, in particular, will be fun sessions for kids and also a great way to make new friends!
9. Pottery Class Subscription
If art and sculpture is something that excites your little one, then you cannot miss this experience gift. Pottery classes are relaxing and enjoyable too. It is a great activity to build your child's motor, cognitive, and problem-solving skills too.
10. Tickets to Live Shows
Live shows such as Sesame Street Live and Disney on Ice are excellent shows for younger kids! These are small length shows that will keep your kids tuned to their seats till the end.
11. A Special Day Tour
If you wish to keep it unique and spend a memorable day with your kid, plan a special day tour for her! You can take her to LEGOLAND Discovery centre, a bowling alley, local ice rink, lunch at American Girl Place, or something similar!
12. Zoo Membership
Your kids will simply love this! Get a family membership at a local zoo that comes with added benefits like free parking, or invitations to member-only events. This is one of the perfect experience gifts for toddlers, and you can spend time with the family as per your schedule.
13. Insider Experiences
Many family attractions offer insider experiences that your kid will be excited to go for! Museums, science centres, local zoos, and theme parks offer various behind-the-scenes-tour which you can book in advance.
14. Indoor Rock Climbing
Your kid will surely flip over this gift! An indoor rock climbing is a fun and entertaining experience for kids as well as adults!
15. Hot Air Balloon Ride
A hot air balloon ride will be one of a kind experiences and worth every penny spent! You will have to check for the conditions with the company and take your child if she isn't scared of heights and is old enough to enjoy the ride.
16. Book a Stay At a Farm
Combine your holiday and the gift budget for a great experience at a farm! Royal farm stays in the outskirts is a perfect getaway for your kid and the entire family. When you are there, take your child to explore the farms, plant some saplings, and learn about fruits, veggies, and farming too. This will encourage your child to develop a green thumb and understand the importance of nutrient-rich fresh produce.
17. Swimming Lessons
There are many benefits of gifting a swimming lesson subscription to your kid! Swimming is extremely relaxing, a wonderful exercise, a chance to make new friends, and learning a new skill! Just go for it!
18. Tickets for a Musical Concert
Musical concerts are fun to watch! If your kids are happy to listen to songs and dance along with the tune, then you must try this out.
19. Ninja Warrior Gym Pass
An ultimate gift for the junior ninja warrior in your child! There are many activities for kids at the ninja warrior gym, such as rock climbing, obstacle course racing, and much more!
20. Escape to The Escape Room
An escape room adventure is perfect for a family outing! Escape rooms are kid-friendly and a great way to spend fun time with your loved ones.
21. Yoga Class Subscription
Who says yoga is for adults? Practising yoga from a tender age is an excellent way of keeping healthy, building focus, and concentration.
22. Camping Trip
It need not be a full-blown trip, but an overnight camping trip somewhere nearby would be worth the efforts! You can indulge your kids in fun activities like a hunt for firewood, making dinner, nature walk, treasure hunt, etc. while on the trip!
23. Horseback Riding Lessons
If your child loves horses, why not take her horseback riding? Horseback riding lessons benefit the mind, body, and soul!
24. Waterpark or Theme Park Tickets
Children just love theme parks and waterparks! Make the most of this, by gifting them a waterpark or an amusement theme park ticket. These are perfect gifts for kids above 4 years of age. It will be a fun and entertaining family event!
25. Book an Airbnb Experience
Airbnb has introduced many real-life natural and local experiences that you can book for your kids and family! Head off to the unbeaten path and indulge in some unique local experiences with the host. It will be definitely a memorable, enriching, and adventurous family experience that you can gift your children!
Believe us when we say that experiences bring more joy and satisfaction than any other materialistic thing in this world! The same holds true for kids too. We hope that you have a blast trying out the above experiences with your kids and family!
Also Read:
Christmas Gift Ideas for Children
Unique Return Gift Ideas for Children
Science Related Gifts And Toys for Children
?>