7 Delicious and Easy Mocktails for Kids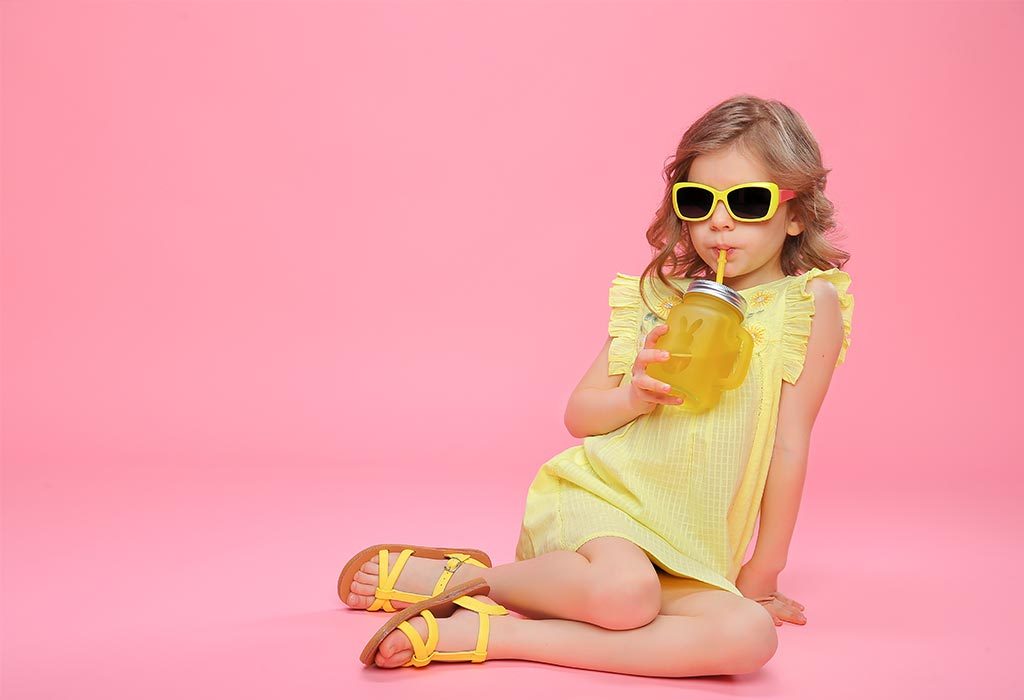 In this Article
A quick and refreshing mocktail can set the mood right in a jiffy. Your children would also want to join in on the fun and not restrict themselves to standard fruit juices or cold drinks. There are some quick recipes of mocktails for children that you can employ and make it a fun-filled time for the entire family!
Simple Mocktail Recipes Ideas for Kids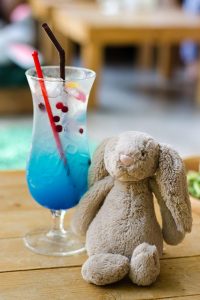 Here are some simple recipes for mocktails for kids. (However, make sure to serve these to kids who are above the age of 3 years!)
1. Fizzling Raspberry
Ingredients Needed
Raspberry juice
Raspberry sherbet
Drinking soda/cool water
How to Prepare
Take a blender and put together the juice and the sherbet scoops in it. Add the soda or water to it, and blend it all together till it is consistent and smooth. Pour the mixture into nice glasses, and let your kids enjoy.
Please note that regularly serving drinking soda to kids is not recommended, as it can pose health issues in the future.
2. Forgotten Bench
Ingredients Needed
A bunch of dill
Pistachios
Water
Sugar
Grapefruit juice
Lemon juice
Tonic water
How to Prepare
Take the dill leaves, and blend them together with water. Strain the mixture and keep it aside.
Take a cup full of pistachios and blend them together with water till they are fine. Strain that mixture and keep it aside. This is called pistachio milk.
Blend together half a cup of pistachios with some sugar till it is fine. Take out this mixture and add it to a saucepan with a cup of water. Heat it on a medium flame until the sugar is dissolved. After it cools down, strain it so that the pistachio nuts are separated. What remains is the pistachio syrup.
Now take the blended dill, the pistachio milk, and the pistachio syrup all together in a glass and shake it all well. Strain it into another glass filled with ice cubes. Add tonic water to the mixture and top it off with a dill and pistachio for presentation.
3. Mint Choco Mocktail
Ingredients Needed
Mint flavoured chocolate ice cream
Coconut cream
Crushed ice
Half and half cream
Chocolate syrup
How to Prepare
Take a plate and add a small amount of chocolate syrup on it. Take a glass (a martini glass is preferred) and invert it over the plate. Coat the rim of the glass with the syrup. Make sure it is completed covered in it.
Once done, add the ice cream, coconut cream, crushed ice, half and half to the glass and keep stirring constantly so that they all mix together properly. Once the mixture is smooth, the mocktail is ready to be served.
4. Mango Frappe
Ingredients Needed
Peeled mango cut into small pieces
Orange juice
Lemon juice
Ice cubes
Drinking soda/cool water
How to Prepare
Put the chunks of mango in a blender and blend them well to form a puree. Add orange juice and lemon juice to the blender and continue blending it together. Follow it up with adding the ice cubes and the soda/water. Blend in pulses to avoid fizzing of the soda, if using, until it is smooth. Pour it into a glass and serve it.
5. Healthy Rehydrator
Ingredients Needed
Aloe vera juice
Real cranberry juice without sugar
Lemon juice
Honey syrup
Cherry syrup
Circular lemon slice
How to Prepare
Put all the ingredients, except the lemon slice, in a glass and shake them well together to mix properly. Strain it into another glass, preferably a cocktail shaped one. Place the circular lemon slice in the centre of the mocktail and serve it.
6. Cucumber Punch
Ingredients Needed
Water
Ice cubes
Instant lemonade powder without sugar
White grape juice concentrate
Lemon slice
Small fine cucumber slices
How to Prepare
Take a bowl and add some water to it along with the ice cubes. Add the instant lemonade powder to it as well as the white grape juice concentrate. Stir the entire mixture properly so that it mixes well.
Once mixed, pour the mixture into a glass. Place the lemon slice on the edge of the glass and cucumber slices on the mocktail. Serve it fresh.
7. Sweet Sour Sparkler
Ingredients Needed
Pear nectar
Sweet and sour mocktail mix
Lemon seltzer
Icing sugar
How to Prepare
Take a glass and run a piece of lemon all around its rim. Make sure the lemon juice covers the rim completely. Take some icing sugar and coat the rim of the glass fully. Keep the glass aside.
Next, take a large pitcher. Add ice at the bottom and pour the pear nectar and the mocktail mix together over it. Follow it up by pouring the lemon seltzer in it.
Put this entire mixture in the refrigerator for a few hours. Once chilled, pour it into the glasses coated with sugar and serve it chilled.
Having a large variety of mocktail recipes for kids parties, family functions, or even a nice lazy afternoon is a fun way to bring together adults and kids together and have a great time. These recipes are delicious, some are nutritious even, but all of them can beat the heat of the summer in the best way possible!