Top 10 Exciting Playstation 3 Games For Kids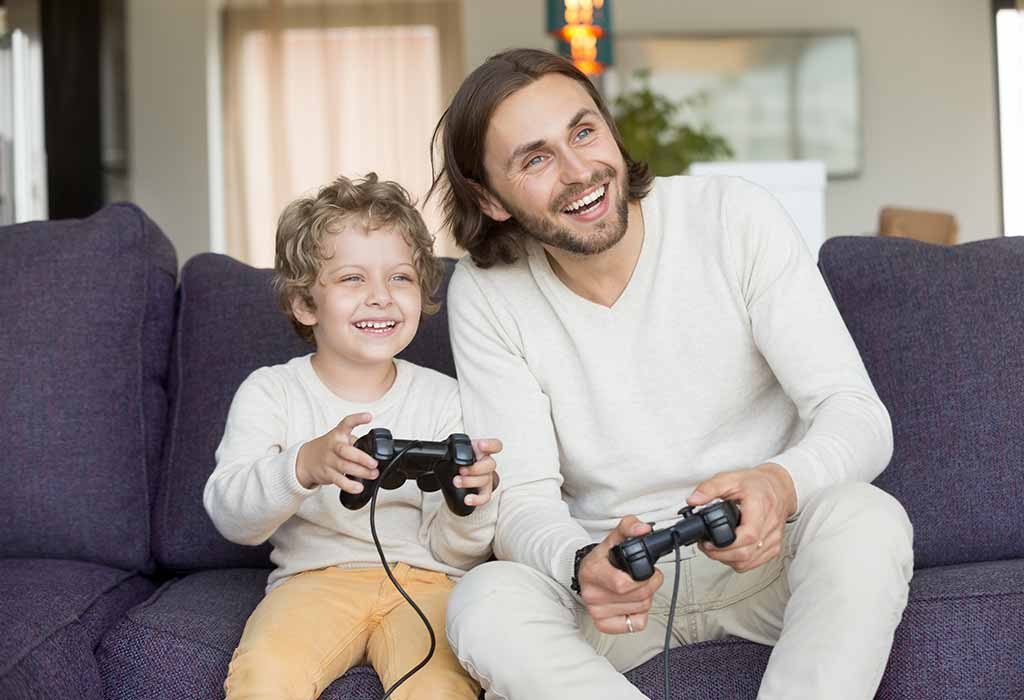 Playstation games are an excellent way of having a thoroughly entertaining session with your kids and partner in the comfort of your home. Kids often get bored at home and always seek new means of entertainment. PlayStation games are a perfect source of entertainment for all age groups; toddlers, kids, and teens. The best part is that even you can participate and spend some quality time with your kids and spouse!
Things to Consider while Choosing PS3 Games for Kids
There are a few things you need to consider while selecting PS3 games for your kids.
Age: The age of your kids makes a significant impact on the selection of the games that you are considering. Look for games that are rated for everyone; this makes it perfect for all age groups starting from really young children to adults. The entire family can enjoy these games without the obstruction of any inappropriate content or scary elements. Another option is games with Teen rating, which depends on the content of the game or a particular skill required for playing the game. However, games with a teen rating can be suitable for kids as young as 10-12 years old, or it may also have different levels for different age groups.
Gender: While most of the Playstation3 games are not gender biased, some games which are enjoyed by girls might not be enjoyed by boys and vice versa. So choosing according to your kids' preference or gender helps.
Number of Players: If there is only one child at home, then you must go for games that have both single and multiplayer modes. Sports games, quest and puzzle games are great options for single players.
Genre: You need to find out what interests you kids the most. Do they like sports? Or are they more inclined towards music and dance? There are a lot of games available in each genre to choose from, so think about the preferences of your children while you make a purchase.
So, considering the above pointers, you may select an appropriate game for your kids.
Best PS3 Games For Toddlers
PS3 games for kids are ideally designed for children in the age group of 5 to 7 years. These games are easy to understand and can be enjoyed by anyone above 5 years of age. However, PlayStation3 games for 3-year olds are not advisable. Here we have listed 3 PS3 games for preschoolers which can be enjoyed by your kids:
Name of the Game: Just Dance 2
Key Features: One of the newly designed PlayStation games which can be enjoyed by the whole family. The key features include:
Just Dance games are a kid-friendly series, and Just Dance 2 is a sequel to the Just Dance kids game.
Just Dance 2 game is an excellent choice for children of all age groups as all the dance moves and instructions are easy to follow. The songs are also kid-friendly making it perfect for them.
The four-player Kinect feature makes it perfect for casual dancers.
The Just Dance formula is designed with simple, accessible dancing, and sensibly shaped dancers and the multiplayer choreography lets a group of players participate in.
Over 40 new dance routines make it all the more fun to be enjoyed by the kids without getting bored.
Suitable For: Children above 5 years of age
Genre: Music and dance, rhymes and rhythm
Name of the Game: EyePet
Key Features: EyePet is an adorable playstation3 game specially designed for younger kids. The game features cute and colorful animals and is fun to enjoy for kids.
EyePet is an engaging game designed in the theme of virtual pet simulation; the sole aim of the game is to provide basic care to pets which can be entertaining for kids.
The video game is designed with many small games which the entire family can participate in.
EyePet has a lot of activities so that the kids don't get bored easily, but the loading time of different activities may take a bit longer, which makes the kids restless.
EyePet also lets the player create their favorite vehicle. If your kids are too young to understand the shape formation, then you can help them build the vehicles using the preset shapes. This way, your kids can learn the formation of shapes too!
Suitable For: Children above 5 years of age
Genre: Virtual Simulation
Name of the Game: Carnival Island
Key Features: Carnival Island is lively gameplay with supportive characters that are kids friendly. A couple of games have slight violence, but it's nothing of a concern and can be enjoyed by all age groups.
The game is a collection of over 35-mini games and attractions that revolve around a carnival theme. Some of the games included are knocking down the milk bottles, hoop toss, skee ball, basketball throws, mini bowling, etc.
The game also allows the players to have their own fun-house mirror photo cut-outs which are simply cute and will be loved by kids.
The game is designed to enjoy the thrill and feel of a carnival experience right from the comfort of your home. Your kids and the entire family can participate in these games.
Suitable For: Children above 5 years of age
Genre: Fun, party, carnival, and family
Best PS3 Games For Older Kids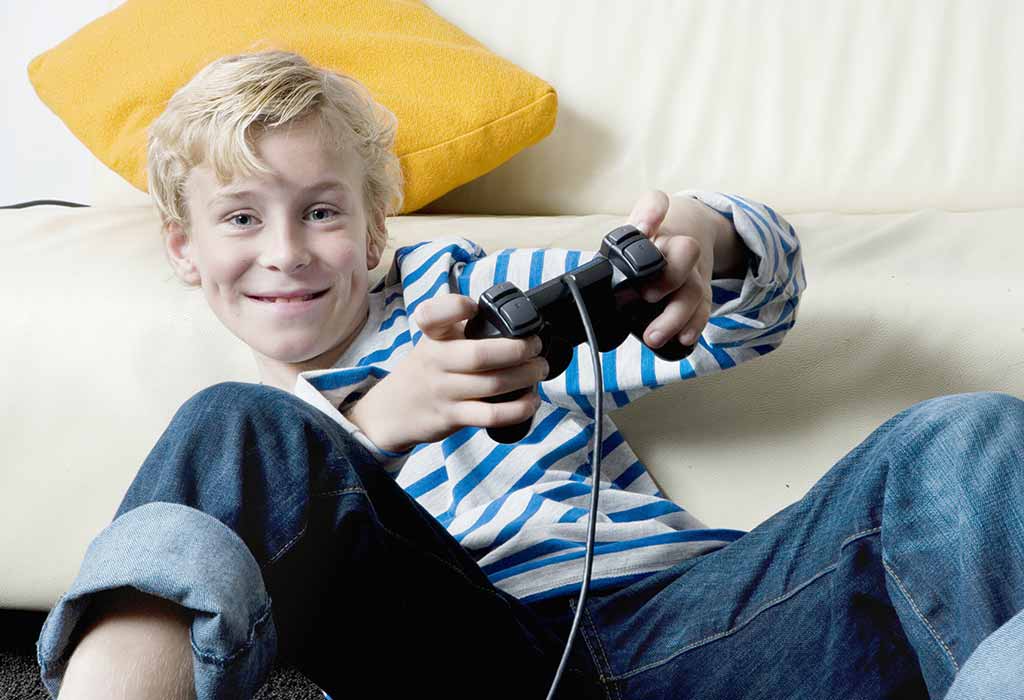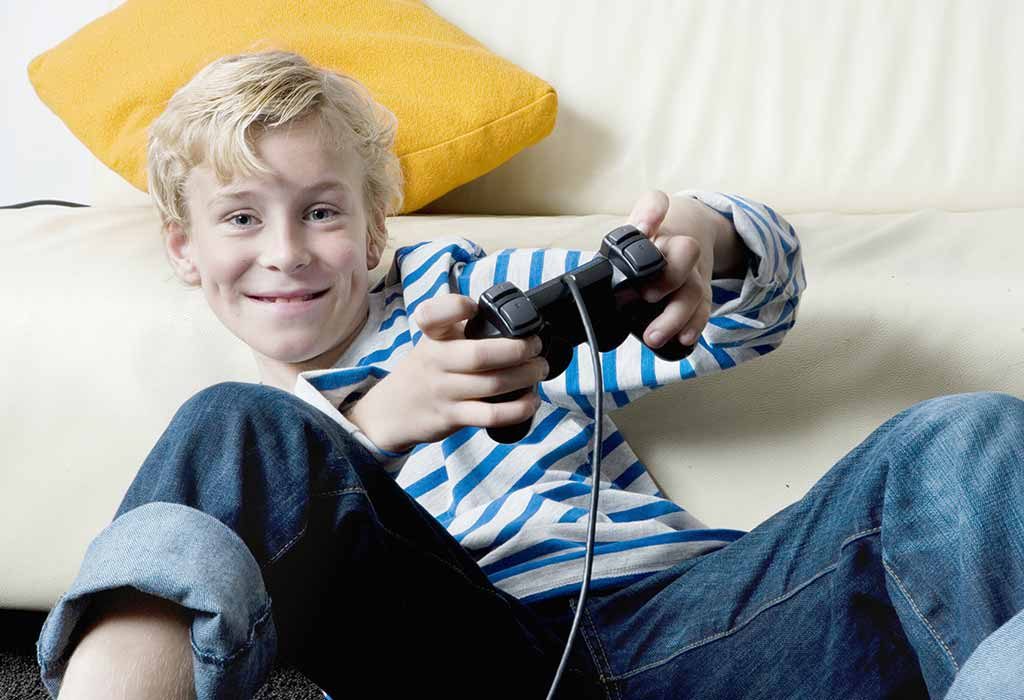 You may find a variety of PS3 games for older kids, as they now possess a better understanding and the required skills to play the game! Choosing the correct one without any inappropriate elements is what you need to consider while browsing through the games. Here we have listed trending 7 PS3 games that are suitable for older kids or teens.
Name of the Game: Little Big Planet 2
Key Features: Little Big Planet 2 is one of the most loved ps3 games for girls. It is a platform video game that cannot be specifically said to be 'girly oriented', but yes it is enjoyed by girls as well as boys.
The game involves various activities like solving puzzles created by others or creating puzzles, role-playing games, racing games, etc. What makes it all the more exciting is that you can record the sound effects of your choice and create your motion cut scenes that match your video games.
There are more than 50 layers to be explored by kids. Your kids get a chance to build their imagination on what to create and how to play with them.
The main agenda of the game is to control and restrict the sack-man characters in the game. For this, you may also create your little sack bots that will help the sack boys through the puzzle.
The game needs to be monitored by the parents as it involves multiple players with a huge surrounding community. Kids may get exposed to scenarios created by other players which might not be appropriate for them, so close supervision by parents is advised.
Suitable For: Children of 8 years of age and above
Genre: Puzzle-solving, Sandbox
Name of the Game: Katamari Forever
Key Features: Most of us are familiar with the exciting Katamari series! Katamari Forever presents the best of the previous three Katamari titles. Katamari Forever is a fun-filled, action and puzzle game which is suitable for kids of all age group.
Katamari Forever can be played by a single player or multiple players, but cannot be played online.
The game involves 34 levels out of which half of the stages are happening inside the brain of a king who has amnesia. The main aim of the game is to add colors to the monochrome scenes by collecting the junk around them.
And for the second half of the stages, the king gets replaced by a RoboKing who goes on a rampage.
Suitable For: Children of 8 years of age and above.
Genre: Puzzle-solving, Action
Name of the Game: Create
Key Features: Complicated problems calls for out of the box imaginations! That's the idea behind this one of the most popular games PS3 – Create.
The main feature of the game is to provide imaginative solutions to several physics-based problems.
The game helps unleash the imaginative side of the kids as they get more and more creative while designing their worlds in the game.
The game developer vets all the user-created environments in the game, so that makes it completely safe for your kids as there won't be any inappropriate content in the game.
Suitable For: Children of 8 years of age and above
Genre: Educational, Open-world
Name of the Game: Wonderbook: Walking with Dinosaurs
Key Features: Wonderbook: Walking with Dinosaur is a fun PS3 game your kids will love! It is exclusively available only for Sony Playstation users.
Wonderbook features an instructor-led game that takes the kids through the world of dinosaurs.
It has various interactive graphics and images of the dinosaurs that help the kids learn more about the dinosaurs which are now extinct.
The game sets virtual adventures for the players, the PlayStation eye and motion sensor controller enable them to walk along with the dinosaur.
Suitable For: Children of 8 years of age and above
Genre: Educational, Exaggerated Reality
Name of the Game: Disney Sing It: Family Hits
Key Features: One of the most popular PS3 family games, Disney Sing is a music-oriented game that kids can enjoy with the entire family.
The game showcases evergreen classic songs of the Disney movies.
The Family Hits is similar to the other titles under the Disney Sing It; the only difference is that it has many tracks that the whole family can sing together.
Disney Sing It is a karaoke game set that can be played by single or multiple participants.
Suitable For: Children of 7 years and above
Genre: Music, Family
Name of the Game: Madden NFL 16
Key Features: Named after the legendary football player John Madden, Madden NFL 16 is the latest in the Madden NFL series. Madden NFL series is one of the most popular PS3 games for boys.
Madden NFL series features a simulation game that helps children experience the professional football game.
It helps kids to learn different skills, strategies, tactics to play football.
The game is pretty flexible in the selection of the players; you can either create your team from scratch or choose any player from the NFL according to your liking.
It also includes ads and billboards, which may cause a distraction to the kids, so parental supervision in between is advisable.
Madden NFL is an online game that involves multiple players, so the kids can interact with other online players. Hence, adult supervision is advisable.
Suitable For: Children of 8 years of age and above
Genre: Sports, Simulation
Name of the Game: MLB: The Show 16
Key Features: The MLB Show 16 is the latest game in the MLB show series and also comes with exciting new features.
MLB Show 16 game is not available on portable consoles. It is available only on PS3 home gaming consoles.
The new series comes with impressive new features like battle royale, conquest mode, camera views, showtime, and the road to the show.
Kids get to enjoy a virtual baseball game with the most popularly trending players. They also get to create a player that can be controlled by them on the screen.
MLB Show series is an excellent and fun way for kids to learn baseball game.
Suitable For: Children of 8 years of age and above.
Genre: Sports, Baseball
We hope that the above list of trending PS3 games will help you choose the perfect indoor game that you can enjoy with your kids and family.
Also Read:
Fun Indoor Games for Kids
Video Games for Kids
Impact of Video Games on Children